Sexual Assault Prevention and Response Program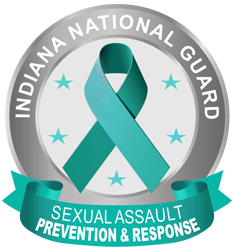 Sexual assault and harassment have no place within the Indiana National Guard. Those actions contradict our core values and weaken our organization. Leaders at every level are expected to be proactive in preventing sexual assault and harassment by implementing the state Sexual Assault Prevention and Response (SAPR) Program within their units and by instituting training that promotes bystander intervention and adherence to Army Values.
There are more than 50 nationally certified SAPR Victim Advocates serving in units throughout the Indiana National Guard. The SAPR Program actively hosts training for these advocates and continually seeks to certify new advocates. The program also hosts and attends several public events each year to promote awareness.
The SAPR Program is networked with civilian agencies throughout the state to ensure an even greater availability of resources to prevent sexual assault and to aid victims of sexual assault.
Mission
Resources

The SAPR Program's mission is to develop an organizational culture where those who bring reports of sexual assault forward are:

Protected
Treated with care, dignity and discretion
Suffer no hindrances to their personal and professional advancement
Not stigmatized for reporting a sexual assault

The SAPR Program offers a wide array of resources to military victims of sexual assault, including:

Victim advocacy
Counseling
Legal assistance

Adult dependents of Active Guard Reserve (AGR) service members may also qualify to receive these services. Your unit's Sexual Assault Response Coordinator (SARC) or Victim Advocate (VA) will be able to provide more details.
Reporting Options for Adult Victims
Harassment and Sexual Harassment
Harassment complaints, to include witnessing or experiencing sexual harassment, are reported through the EO/EEO program. Please contact your unit EO representative to file a complaint. If you would prefer to file a complaint outside your unit, you may contact the State Equal Employment Manger at 317-247-3237. For more information, the National EO information line is available at 1-703-607-7756.
If you are reporting sexual harassment with a sexual assault component, please contact the Indiana National Guard Sexual Assault Prevention and Response Program (SAPR) 24/7-monitored number at 317-247-3172, in order to maintain confidentiality while determining what resource is best for you.
Sexual Assault
Victims of sexual assault have two reporting options: Restricted and Unrestricted. Both options are described in detail below. Your Sexual Assault Response Coordinator (SARC) or Victim Advocate (VA) can also explain your options.
IMPORTANT: If Command is notified of a sexual assault, they must report it to law enforcement regardless of report type.
Sexual Assault - Restricted Report
Filing a Restricted Report allows you to confidentially disclose a sexual assault to a Sexual Assault Response Coordinator (SARC) or Victim Advocate (VA) without notifying your command or law enforcement. You may change a Restricted Report to an Unrestricted Report at any time.
When you file a Restricted Report, you are eligible for:
Medical Treatment
Sexual Assault Forensic Exam
Counseling
Chaplain Services
Special Victim Counsel
Legal Advocacy
Victim Advocacy
A victim can file a Restricted Report even if:
The sexual assault has been inadvertently or previously disclosed to command by the victim, suspect or third party
The matter has been reported to law enforcement, to include the U.S. Army Criminal Investigation Division, by anyone other than the victim
An investigation is initiated, in progress or closed
Victims may elect to make a Restricted Report of sexual assault at any time, EXCEPT in cases where the victim:
Personally reported the incident to law enforcement (including CID)
Previously filed an Unrestricted Report with a signed DD Form 2910 (the Victim Reporting Preference Statement) for the same sexual assault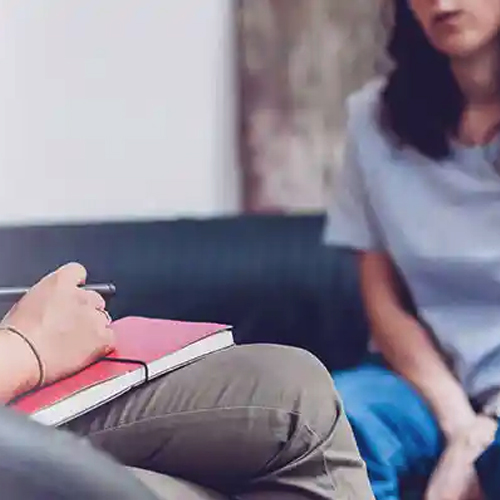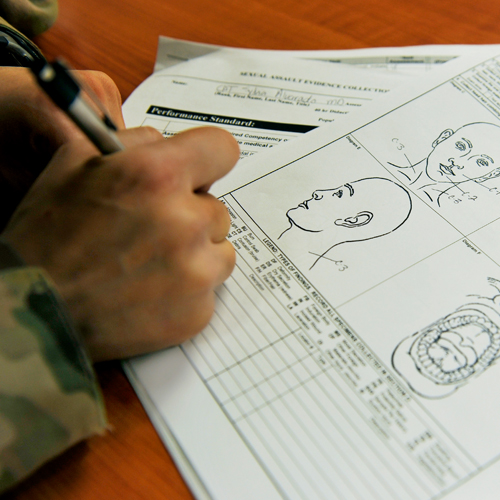 Sexual Assault - Unrestricted Report
Filing an Unrestricted Report requires notification to law enforcement, official investigation, and command notification. You can make an Unrestricted Report to a Sexual Assault Response Coordinator (SARC), Victim Advocate (VA), law enforcement official, commander or health care personnel.
An Unrestricted Report also allows you to request protective and support measures like an Expedited Transfer or Military Protective Order. An Unrestricted Report cannot be changed to a Restricted Report.
When you file an Unrestricted Report you are eligible for:
Medical Treatment
Sexual Assault Forensic Exam
Counseling
Chaplain Services
Special Victim Counsel
Legal Advocacy
Victim Advocacy
Command Support/Intervention
Official Investigation
Recognizing and Reporting Retaliation
Retaliation for reporting sexual assault may consist of the following acts:
Reprisal
Ostracism
Maltreatment, including cruelty and oppression
Report retaliation to the following:
SARC/SAPR Victim Advocate (VA)
Inspector General (IG)
State Equal Employment Manager(SEEM) / EO Representative
Department of Defense (DOD) Inspector General Hotline: 800-424-9098
For more information on retaliation reporting options visit the DOD Safe Helpline: