Building Plan Review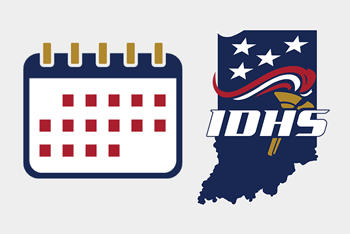 Schedule an Appointment
Please schedule an appointment online before you visit to conduct business with IDHS. No walk-ins will be accepted. Note: This system is not to be used for scheduling inspections.

New Requirement: All Applications Must Be Filed Online
Starting July 1, 2020, Indiana Code requires all applications to be filed electronically, unless it imposes an undue hardship. Please email planreview@dhs.in.gov or call 317-232-2222 for any filing questions.
About the Building Plan Review Section
Plan Review, a section of the Division of Fire and Building Safety, reviews Class 1 construction plans for compliance with the rules of the Indiana Fire Prevention and Building Safety Commission, including the state-adopted building codes. The work is done by staff of dedicated building code professionals, who work diligently to protect the health and welfare of the occupants of Indiana's built environment, while also serving as active partners in the ongoing economic development of the state.
Steps in the Building Plan Review Process
Application
Input
Review
Release
Current Policy and Procedure
Additional Information