Indiana Cybersecurity Hub
Taking Cyber in Indiana to the Next Level
Healthcare Cyber in a Box, Cyber Insurance Toolkits: FREE Resources for Improving Cyber Readiness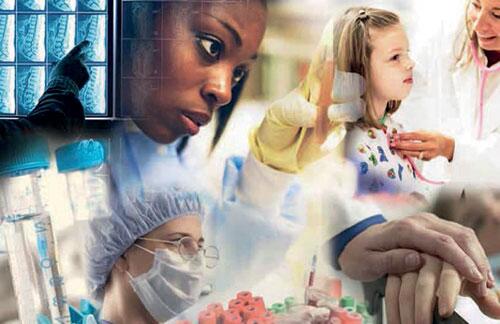 The Indiana Executive Council on Cybersecurity (IECC) recently launched two, all-new, FREE-to-download toolkits, both of which are designed to provide organizations with more of the necessary cybersecurity resources for protecting themselves, as well as their critical systems and the people they serve throughout the Hoosier State.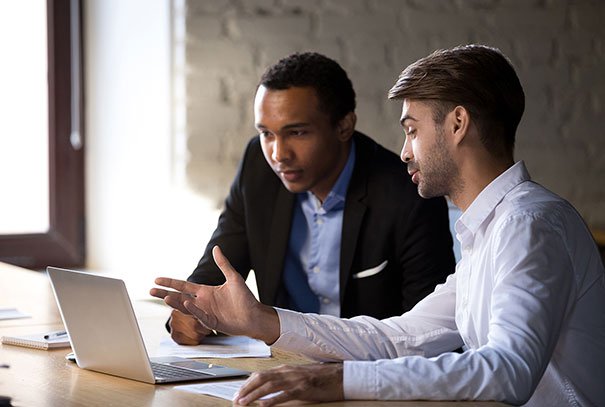 Utilizing the expertise of healthcare cybersecurity and information security professionals, Healthcare Cyber in a Box is designed to provide organizations with three levels of expert guidance -- basic, intermediate, and mature -- involving 10 critical areas of cybersecurity -- as a FREE resource for creating more of the systems needed for keeping your operations secure while, at the same time, helping to protect your patients and preserving both their digital, as well as physical, well-being.
The Cyber Insurance Toolkit is intended to help businesses and organizations understand what cyber liability insurance is, what it covers and why it's become an increasingly important part of a company's risk management strategy. Drawing on the knowledge and expertise of insurance professionals and members of the legal profession, the Toolkit features a wealth of information from trusted sources -- everything from the types of questions to consider asking as part of an underwriting document to understanding how you can implement reasonable security controls (without spending a great deal of money) while, at the same time, exercising due diligence.
IECC Unveils 2021 Strategic Plan and State of Cyber Report
The Indiana Executive Council on Cybersecurity (IECC) unanimously approved its 2021 Indiana Cybersecurity Strategic Plan and State of Cyber Report (2017-2021) and provided them to Governor Holcomb. The plan and report further establish Indiana as one of the leading states in cybersecurity collaboration and initiatives in the nation. Click here for more information or click the below cover to read the respective plan or report.
Visit Our Indiana Cyber Blog & Download Our FREE Cybersecurity for Education Toolkit
Whether you're online at home, work, or school, or on social media, we invite you to visit and subscribe for FREE to our Indiana Cyber Blog, featuring the latest news, resources, and perspectives from cybersecurity experts, including Indiana's Cybersecurity Program Director and guest bloggers from state and local government and a wide range of businesses, industries and markets. Be sure to also download our FREE Cybersecurity for Education Toolkit and follow us on Twitter, Facebook and LinkedIn. To review our Social Media Policy, click HERE.
NEW! Indiana Small Business Development Center Offers Businesses Free GCA Cybersecurity Toolkit to Protect Against Cyber Threats
The Indiana Small Business Development Center, a program of the Indiana Economic Development Corporation, is committed to providing Hoosier small businesses with easy to understand and ready to use resources that can help avoid or reduce the impact of cyber incidents. The GCA Cybersecurity Toolkit is a no-cost resource for small business owners as they improve their security. You can select from a wide range of tools to find the resources that best fit you and your business' needs.
There's No Soap Opera With Our "Days Of Our Cyber Lives" Podcast Series - Check It Out!
Here in Indiana, cybersecurity is a top priority. One of the most important resources for protecting all Hoosiers is the connection to local government and the services provided to the communities they serve. The "Days of Our Cyber Lives" podcast series -- co-hosted by Indiana Treasurer of State Kelly Mitchell, Indiana Bond Band Executive Director Mark Wuellner and Chetrice Mosley-Romero, who serves as the State of Indiana Cybersecurity Program Director, -- is a timeless resource for all things #cyber. Here's a complete guide for you to enjoy each and every episode, with links to wherever you enjoy listening (and watching) your favorite podcasts! Experience it TODAY!

Act Now to Protect Against Increased Cyber Attacks
In light of the Russian military attack on Ukraine, the global threat of cybersecurity risks also are on the rise, both on the international and local level. The military action already has been accompanied by cyber attacks on the Ukrainian government and critical infrastructure organizations.
While there are no specific or credible cyber threats to the U.S. homeland at this time, the Cybersecurity and Infrastructure Security Agency (CISA) is warning organizations of the potential for Russia's destabilizing actions to impact organizations both within and beyond the region, particularly in the wake of sanctions imposed by the United States and its Allies. Every organization -- large and small -- must be prepared to respond to disruptive cyber activity.
CISA's Shields Up site to provide the latest guidance and information to help organizations increase their resilience to cyberattacks and protect people and property. This robust catalog of free resources will be especially helpful today, as the cybersecurity threats facing the world have increased exponentially.

FEATURED VIDEOS
Security Awareness and Training
Latest News
Indiana Cyber Hub Twitter