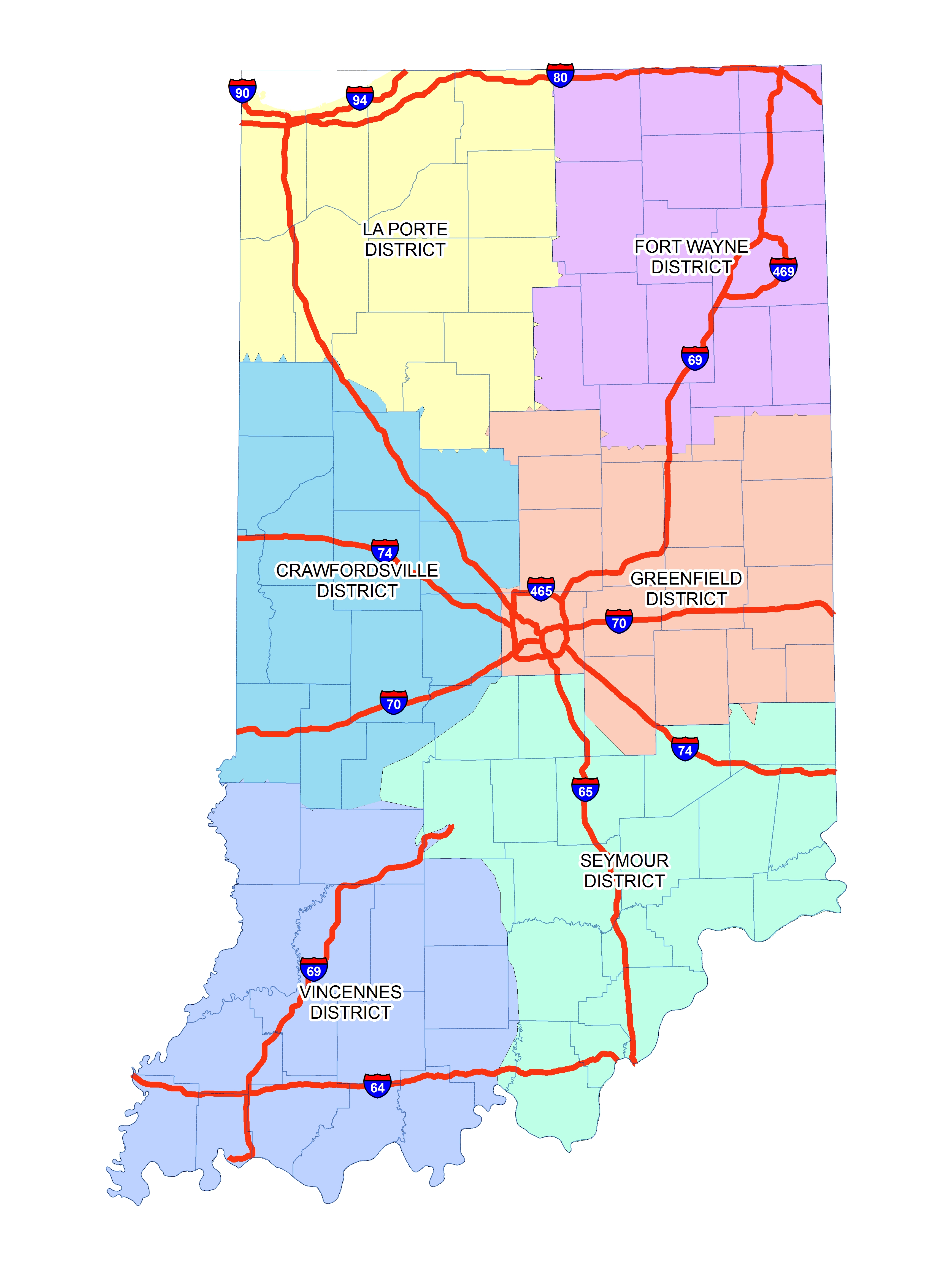 To report a pothole 24/7 on an interstate highway, U.S. highway, or state road, please refer to the INDOT map and visit www.indot4u.com to report the pothole. You can also call 855-INDOT4U (463-6848). For potholes on city streets or county roads, please contact the proper city or county maintenance department.
When reporting a pothole, please provide the following information:
The name of the county.
The state road number.
The mile marker or nearest cross road.
The direction of travel and which lane the pothole is located.
In Fiscal Year 2017, INDOT dedicated more than 155,000 employee man hours, used more than 12,200 tons of material, and spent $5.7 million on pothole repairs.