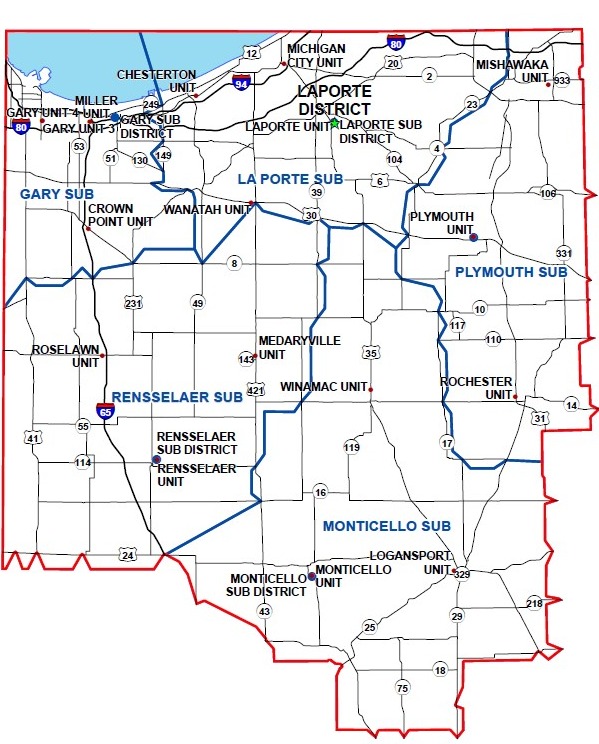 Matt Deitchley, Deputy Commissioner
315 E. Boyd Blvd.
LaPorte, IN 46350
Toll Free: 855-INDOT4U (463-6848)
LaPorte District Map



The LaPorte District is responsible for maintaining 5,668 lane miles of state roads, 560 lane miles of interstate, 892 large culverts 824 state bridges, 170 snow routes, 618 traffic signals, 234 flashers, and 58,600 road signs.

There are five subdistricts (Gary, LaPorte, Monticello, Rensselaer and Plymouth) and 13 counties (Carroll, Cass, Fulton, Jasper, Lake, LaPorte, Marshall, Newton, Porter, Pulaski, St. Joseph, Starke and White) in this northwest Indiana district.
Projects
S.R. 2 at C.R. 100 S Intersection Improvement
Completed Projects
INDOT Links
Permits and Forms
Related Links