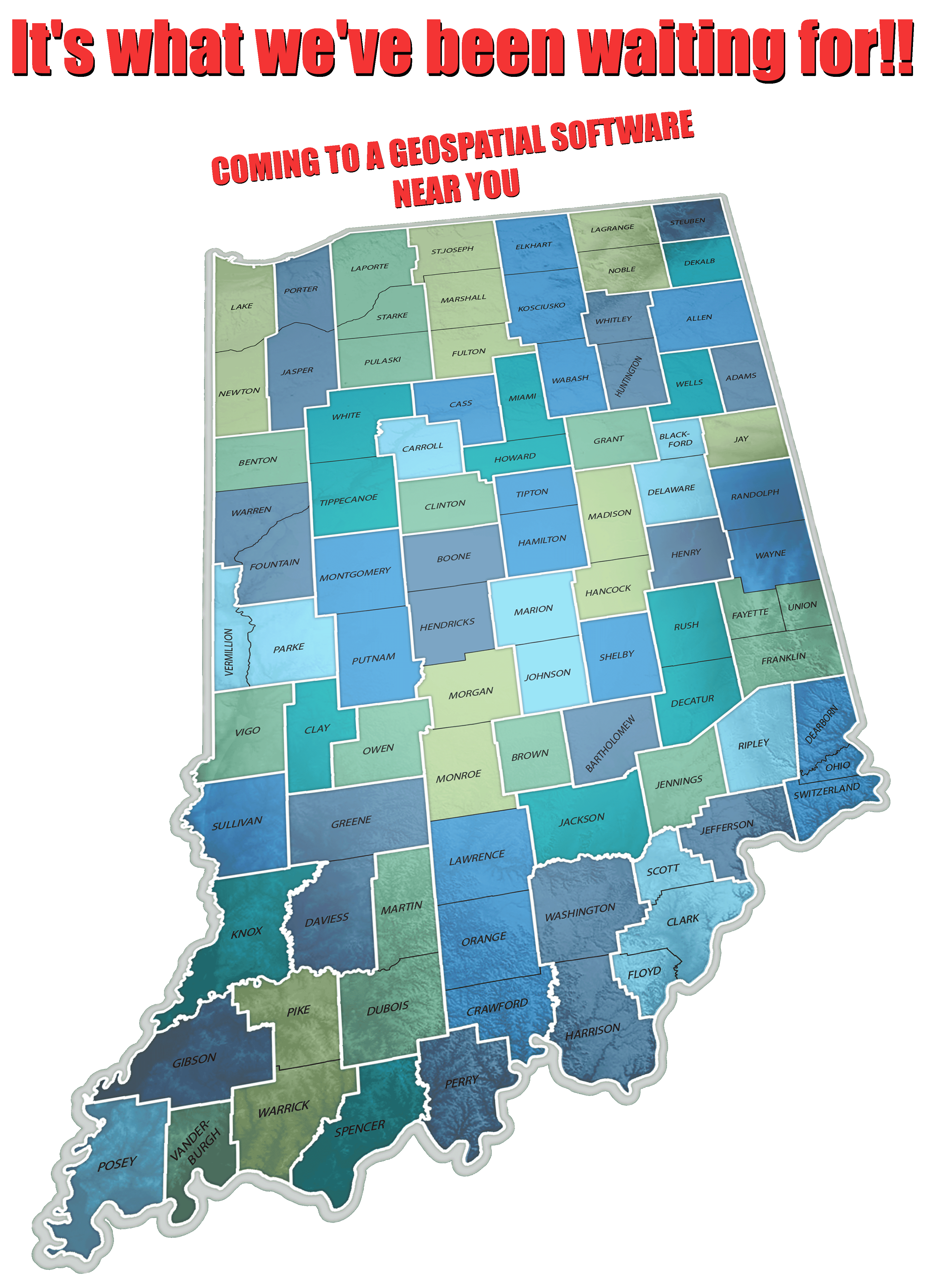 Welcome to the NEW Indiana Geospatial Coordinate System webpage!!
Through many hours and the help of many people, INDOT has been able to create and adopt a better defined coordinate system for the state of Indiana.
What is the NEW Indiana Geospatial Coordinate System you ask, take a moment and read the following "What Is It" document.
Participating Software Vendors:
Please check the following list to see if your Geospatial Software Vendors have adopted the InGCS coordinate system:
Definition Files:
Example LCRS Plats
Note: The following plats serve as example Location Control Route Surveys (LCRS) prepared for the Indiana Department of Transportation (INDOT) utilizing the Indiana Geospatial Coordinate System (InGCS). They also serve as templates for addressing and documenting the migration of both survey and horizontal alignment data from one InGCS zone to another in an instance where the project spans multiple InGCS zones bearing different parameters (thus, different grid coordinates), and is split at the county/zone line. The red polygons highlight the information that relates to both of these purposes. Refer to the adjacent LCRS' corresponding plat (Interstate 64 - Crawford County OR Harrison County) for the supplementary survey and horizontal alignment information.