Health Plan Options
The state will continue offering three statewide medical plans for 2022: Consumer-Driven Health Plan 1 (CDHP 1), Consumer-Driven Health Plan 2 (CDHP 2) and Traditional Plan. All three available plans are in the National (BlueCard) PPO network with Anthem and have a prescription drug plan through CVS Caremark. Each plan has differences in premium costs, deductibles and out-of-pocket maximums.
New for 2022 is the addition of a preferred in-network tier within each of the three health plans which can help lower your costs. In-network providers will now be split into two tiers that have different coverage levels:
Tier 1 - HealthSync (NEW!): Preferred provider tier with lower visit costs, lower deductible, lower coinsurance, and lower out-of-pocket maximum.
Tier 2 - In-Network: All other in-network providers with the same deductible and out-of-pocket maximum you have today.
Plan Summaries
CDHP 1
CDHP 2
Traditional Plan
Compare the plans
2022 Plan Comparison - This document includes information related to office visits, inpatient, ER, urgent care, wellness and prevention and medicine as they relate to each plan.
2022 Maximum Exposure Calculations - Please note these examples assume employee takes advantage of the Non-Tobacco Use Incentive and costs are incurred within the Anthem provider network.
How the plans work
Know where to go for care
Anthem Health Guide
As of July 1, 2020, when a state of Indiana plan member calls Anthem customer service they will be connected to an Anthem Health Guide instead of customer service. Health Guides can be reached by phone, mobile app, email or even online chat via mobile device or computer. Health Guides work closely with health care professionals, like nurses, health coaches, and social workers, to provide personalize and consultative support. A Health Guide can help you:
Connect with the right benefits and programs for your health care needs including any of the Condition Care programs.
Stay on top of your follow-up and prevent care with reminders and appointment-scheduling support.
Compare costs for health care services and find in-network doctors.
Answer questions about your claims and covered services.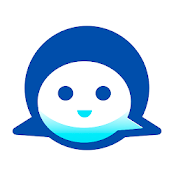 To get ready to fully utilize the new service, start by downloading Anthem's latest app, Sydney, available for iPhone and Android. Log in using your Anthem User Name and Password from their web portal or register as a new user.
With the Sydney app you can:
Find care and check costs
View claims
View and use digital ID cards
See all of your benefits including your deductible, co-insurance and out of pocket maximum
Use the interactive chat feature to get answers quickly
Sync with your fitness tracker
Check My Family Health Records (myFHR)
Learn to Live
The Learn to Live program replaced myStrength on Jan. 1, 2022. Learn to Live provides digital resources for social anxiety, depression, insomnia, substance use, stress, COVID-19 concerns, and more.
Carrier contact information