Search and Rescue Training Program

About Search and Rescue Training
Search and rescue professionals offer vital assistance in the response following a disaster. The Indiana Department of Homeland Security (IDHS) Search and Rescue Training Program responds to requests across the state as specialists in K9 search, rescue and recovery training programs. Recent additions to the section include Misty, an accelerant-detection K9 utilized to assist the State Fire Marshal fire investigators at fire scenes.
A key component to the program is the Indiana Sheriff's Association Youth Ranch, located in Brazil, Indiana. The ranch announced the partnership with IDHS to sheriffs from across Indiana in 2019. The location offers an on-site kennel for cadaver dogs as well as a large lake for water training. Additionally, youth from all 92 counties across Indiana — future deputies, troopers and police officers, as well as at-risk kids and young witnesses and victims of crime — will discover the Indiana Sheriff's Association Youth Ranch offers life lessons about respect, animals, nature, character and health.
About the Program Manager, K9s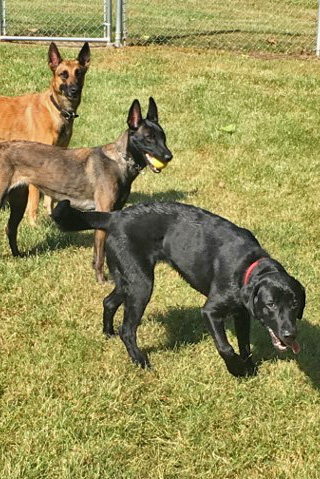 Lillian Hardy manages the Search and Rescue Program, and she is also the handler for an accelerant-detection K9 and cadaver-detection dogs that work statewide on fire scenes for the IDHS Fire Investigations Section and give demonstrations to schools and civic organizations.
Resources