Boilers and Pressure Vessels
News/Updates
Updated Boilers and Pressure Vessels Rules
New boilers and pressure vessels rules went into effect July 1, 2021, as a result of the work of the Indiana Boilers and Pressure Vessels Rules Rewrite Committee. Owners and inspectors should review the rules below:
Note: Always find the most current set of rules at the Indiana Administrative Code website.
About the Boilers and Pressure Vessels Section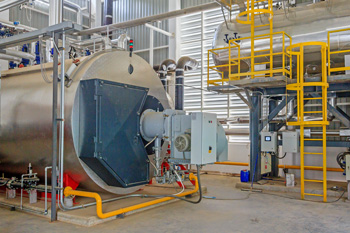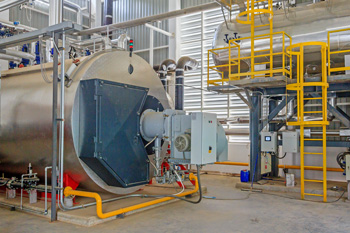 The Boilers and Pressure Vessels Section of the Indiana Department of Homeland Security (the "Department") is charged with carrying out a program to enforce the equipment laws (as defined in IC 22-12-1-11) regulating boilers and pressure vessels in Indiana. Generally speaking, these laws require: (1) an operating permit to be obtained from the Department prior to operating a regulated boiler or pressure vessel; (2) all operating permit inspections to be performed by a boiler or pressure vessel inspector licensed by the Department; and (3) the Department to perform operating permit inspections on all regulated boiler or pressure vessels owned by the state.
To enforce these requirements, the Department may inspect any boiler or pressure vessel and sanction operating permits, inspector licenses, and any individual who violates these equipment laws. Please be advised, the Department does not regulate all boilers and pressure vessels. For a list of the boilers or pressure vessels not regulated by Indiana law, see 675 IAC 30-1-2(f). For a list of boilers or pressure vessels exempt from the operating permit requirement, but that still must comply with all other equipment rules, see 675 IAC 30-1-5(b).
For more information regarding the Department's regulation of boilers and pressure vessels, please review the information below, call 317-232-2222 or email bpv@dhs.in.gov.
Access the Public Safety Portal
Coming Soon: Planning is underway to transfer all transactional business with IDHS to a new Salesforce platform: IDHS Services Gateway. The project will occur in phases, and the first phase will deal only with the Code Enforcement operations now taking place in the Public Safety Portal. Read more
Use the Public Safety Portal for permits, licenses and inspections for boilers and pressure vessels. Please use browsers Chrome or Edge; other browsers may experience issues. Visit the Public Safety Portal Help page for tutorials on using the portal.
Procedures, Laws and Resources