Recruitment Opportunities are now open at the Alexandria Police Department.
201 East Washington Street
(765) 724-3222
Mission
The Alexandria Police Department shall provide leadership, coordination, and delivery of law enforcement support services for the protection and safety of the community.
Vision
The Alexandria Police Department had been entrusted with the duties and responsibilities to preserve, protect and defend people and property and maintain social order. This public trust mandates that all members exemplify the highest standard of conduct both on and off duty.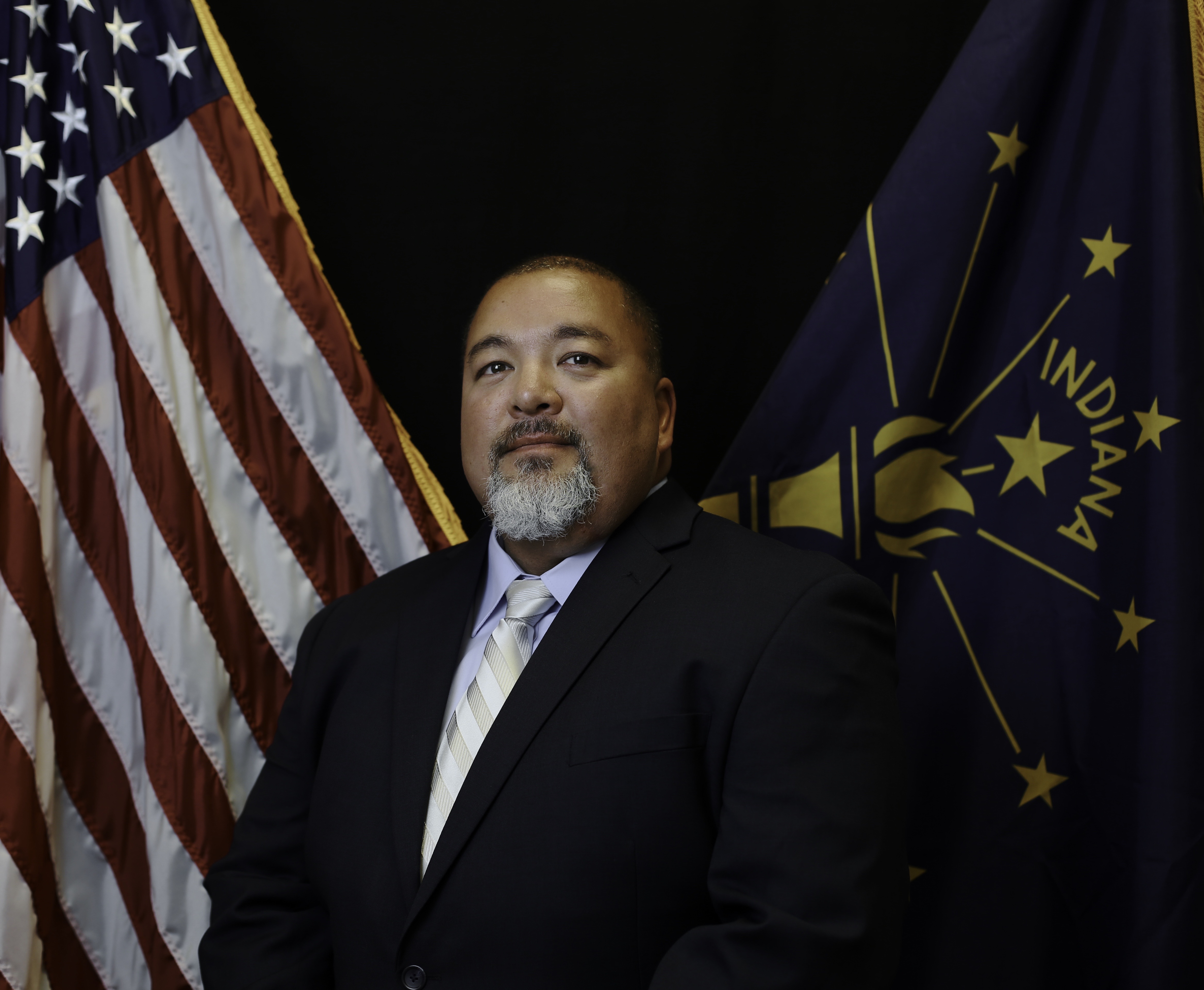 Chief Michael Montgomery
Chief of Police
Phone: 765-724-3222
mmontgomery@cityofalexandria.in.gov
Chief of Police Michael Montgomery completed undergraduate classes at Indiana State University and Vincennes University, Majoring in Criminal Justice. Chief Montgomery, a lifelong resident of Alexandria, pursued a career with the Alexandria Police Department, serving as a Dispatcher and reserve officer before being hired full-time with the department in 1997.
Chief Montgomery graduated from the Indiana Law Enforcement Academy, Class 97-131. Over his 25-year career with the Alexandria Police Department, Chief Montgomery has served as Sergeant and Captian, during which he has earned numerous certifications, awards, and commendations, including the Medal of Valor Award. Chief Montgomery also served as a part of the Madison County Drug Task Force before being named the Chief of Police for the City of Alexandria.
As the Chief of Police, Montgomery leads his department as the Instructor for Physical Tactics and Use of Force, Ground & Knife Fighting, Response to Active Shooters, and Field Training Officer.
Building on his extensive knowledge of the department, Chief Montgomery found it imperative to implement up-to-date standard operating procedures, ensuring that officers remain knowledgeable in performing their duties.
Montgomery's forward-thinking leadership spearheaded a Mental Health Program to combat mental health stresses that often occur with the demand of today's policing. In addition, with the expansion of the School Resource Officer program, Montgomery has prioritized the safety of students and staff within the Alexandria Community Schools.
Montgomery further advocated for his department; to comprise resources that secured body cameras for each officer and advanced tools such as a DJI Matrice 30T drone and Police K-9 that will be joining the department in 2023. These tools will aid in not only the apprehension of criminals but also the safety of the citizens of Alexandria.