Manage Your Care
Where to go for care
When you need care quickly, knowing where to go can save you time and money. Going to the emergency room (ER) or calling 911 is always your best option for emergencies. If it's not an emergency, you can see your primary care physician (PCP), have a virtual visit with a doctor, or go to a retail health clinic or urgent care center.
View this chart from Anthem (also displayed below) to compare your options and view the cost of care by place of service. Note that prices will vary by location.
| Options for care | Nurseline | LiveHealth Online | Retail Health | PCP | Urgent Care Center | Emergency Room |
| --- | --- | --- | --- | --- | --- | --- |
| Cost | Free | $59 | $70 | $105 | $147 | $1,636 |
| When you have... | Flu-like symptoms, allergies, fever, eye or sinus pain, rash. | Flu-like symptoms, allergies, fever, sinus pain, diarrhea, eye infection, rash. | Sore throat, earaches, bumps, minor cuts and scrapes, UTI. | Mild asthma, flulike symptoms, fever, sprains, eye or sinus infection,sore throat, earache, other nonemergency symptoms. | Sprain and strains, ear or sinus pain, minor allergic reactions, cough, sore throat, minor headache, UTI. | Signs of a heart attack, difficulty breathing, severe burn or bleeding - and any other symptoms that are life-threatening. |
Two simple ways to find the right care for you:
Download the Sydney HealthSM mobile app, log in, and select Find Care.
Log in at anthem.com and choose Find Care.
Anthem Health Guide
As of July 1, 2020, when a state of Indiana plan member calls Anthem customer service they will be connected to an Anthem Health Guide instead of customer service. Health Guides can be reached by phone, mobile app, email or even online chat via mobile device or computer. Health Guides work closely with health care professionals, like nurses, health coaches, and social workers, to provide personalize and consultative support. A Health Guide can help you:
Connect with the right benefits and programs for your health care needs including any of the Condition Care programs.
Stay on top of your follow-up and prevent care with reminders and appointment-scheduling support.
Compare costs for health care services and find in-network doctors.
Answer questions about your claims and covered services.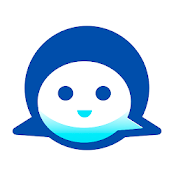 To get ready to fully utilize the new service, start by downloading Anthem's latest app, Sydney, available for iPhone and Android. Log in using your Anthem User Name and Password from their web portal or register as a new user.
With the Sydney app you can:
Find care and check costs
View claims
View and use digital ID cards
See all of your benefits including your deductible, co-insurance and out of pocket maximum
Use the interactive chat feature to get answers quickly
Sync with your fitness tracker
Check My Family Health Records (myFHR)
Learn to Live
Your emotional health is an important part of your overall health. With Emotional Well-being Resources, administered by Learn to Live, you can receive support to help you and your household live your happiest, healthiest lives.
Built on the proven principles of Cognitive Behavioral Therapy, our digital tools will be available anywhere. They can help you identify thoughts and behavior patterns that affect your emotional well-being—and work through them. You'll learn effective ways to manage things like stress, depression, anxiety, substance use, panic and sleep issues.
Emotional Well-being Resources provide a wealth of tools at your fingertips:
Personalized one-on-one coaching: Team up with an experienced coach who can provide support and encouragement by email, text, or phone.
Build a support team: Add friends or family members as "teammate." They can help you stay motivated and accountable while you work through programs.
Practice mindfulness on the go: Receive weekly text messages filled with positivity, quick tips, and exercises to improve your mood.
Live and on-demand webinars: Learn how to improve mental well-being with useful tips and advice from experts.
To learn more, visit learntolive.com or watch this brief video.