Mapping Services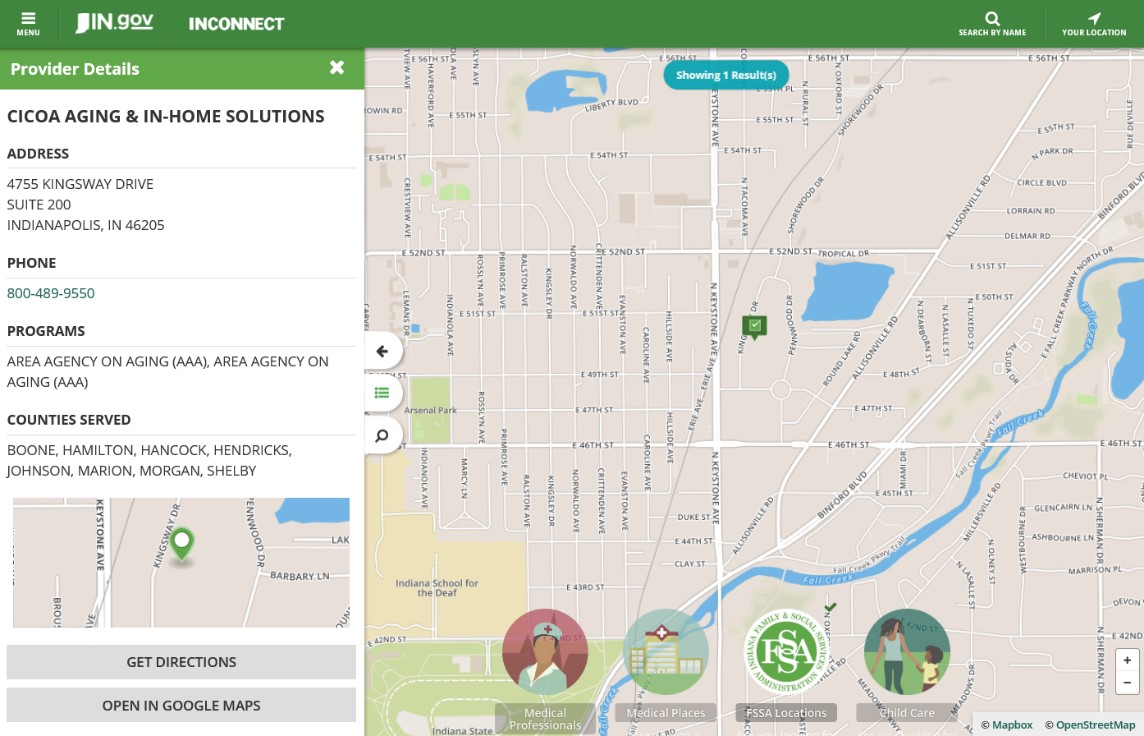 IN.gov offers a wide range of mapping services to help fit the needs of any agency. Through its innovative mapping tools and custom development, IN.gov can build the mapping solution you need to improve the constituent experience online.
Using static or dynamic data points, IN.gov will build a mapping interface that can plot office locations, service areas, or even hot spots of activity for your agency.
In addition to automatically geolocating the street address, IN.gov has extensive experience in algorithms that have helped to increase the accuracy of the pin location on the map for critical state locations. This process is one of many valuable services that the IN.gov team can offer within its suite of products.
Project Examples:
INConnect Platform:

Key Features: Aggregates numerous datasets and includes an innovative 'On my Route' feature that maps locations along a user's driving path instead of the traditional circle range.

BMV Branch Locations:

Key Features: Includes hours of operations and links to the reservations and branch wait times applications