Law Enforcement Job Opportunities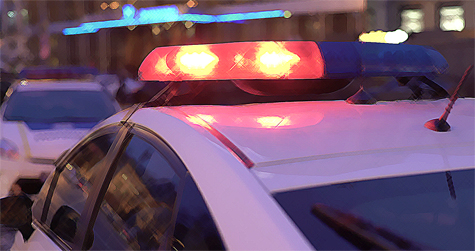 To submit a job posting send a brief description of the position (see examples below) including expiration date, to James Miner.
Important: Please be sure to include an ending date for the listing, otherwise it will automatically be removed one month after posting. If you have any questions about getting a job posted, email - jminer@ilea.in.gov or call Jim @ (317) 837-3284.
---

---

The Noblesville Police Department will be accepting pre-applications through Wednesday, July 22nd for the 2021 Applicant Selection Process.
Anyone interested in applying can do so by visiting the Human Resources web page at http://agency.governmentjobs.com/noblesvillein/default.cfm.
The City of Noblesville is a thriving community located 15 miles north of Indianapolis. Noblesville is the county seat of Hamilton County and has a population of 65,000, covering approximately 32 square miles. The Noblesville Police Department has 96 sworn officers and has many specialized units to include K-9, drone, Problem-Oriented Policing (POP), FTO, crisis negotiations, boat patrol, honor guard, SWAT, crime scene technicians, bicycle patrol, accident reconstructionist, school resource officers, crime analyst and many more.
1. Must be a U.S. Citizen.
2. Must have successfully received a high school diploma or GED equivalent.
3. Shall be at least 21 years of age, and under the age of 40 by the date of appointment or be a veteran who has at least 20 years of service in the armed forces and be no older than 40 years and 6 months by the date of appointment.
4. Must be drug-free and have no convictions for operating a vehicle under the influence of drugs.
5. Must not have used any illegal drugs in the past three (3) years.
6. Must have no convictions for operating a motor vehicle while intoxicated, or operating a motor vehicle with a blood alcohol content of .08% or above.
7. Must possess a valid Indiana driver's license (or obtain within 60 days of becoming an Indiana resident) and have no more than six (6) active points.
8. Must have no record of a felony conviction.
9. Must have no convictions for any Class A misdemeanor.
10. Must have no convictions for domestic violence.
11. Must have no more than two (2) alcohol-related violations as a minor (18-21 years of age).
12. Must not have been dishonorably discharged from the military.
13. If appointed, shall establish residency as required by state law and local ordinance.
14. Must be able to pass the physical fitness standards established by the Indiana Law Enforcement Academy (ILEA):
Vertical Jump.................. 16 inches
One-Minute Sit-Ups....... 29
300 Meter Sprint............ 71 seconds
Maximum Pushups....... 25
1.5-Mile Run................... 16:28 or faster
15. Must successfully pass all medical and psychological examination standards as established by the Public Employees' Retirement Fund (PERF).
BENEFITS
● Competitive salary starting at $56,576.00 after 1-year probationary period and a salary of $66,497.60 after completion of 4th year
● 80% of medical, dental, and vision premiums paid
● $1,000.00 annual clothing allowance
● Take-home vehicle
● College Education Incentives
● Continuing Education Incentives
● Limited-matching 457 Plan
● Life Insurance
● Pay and vacation incentives for experienced law enforcement officers (call for details)
● Lifetime pension after 20 years of service (1977 Fund)

---

The Beech Grove Police Department is pleased to announce the beginning selection process for Probationary Police Officer positions. The Beech Grove Police Department will be accepting applications until August 2nd, 2021. Applications can be picked up from the Beech Grove Police Department, located at 340 East Churchman Ave, Beech Grove, IN, 46107. Applications may also be found online at www.beechgrove.com. The application and hiring process is a competitive process that includes the physical agility test using ILEA exit standards, a written examination, oral interview, background check, and psychological examination. No applications will be accepted after the deadline. Incomplete applications will also not be accepted.

---

The Indiana Department of Homeland Security is currently accepting applications for Arson Investigator. The position is for north central Indiana including Cass, Fulton, Miami, Carroll, White, Tippecanoe, and surrounding counties. Applications can be accessed by logging onto https://workforindiana.in.gov/. The ending date will be July 8, 2021 for the posting.
1. Must be at least 21 of age.
2. Must be a U.S. citizen.
3. Possess a valid Indiana driver's license.
4. Must have a high school diploma or GED equivalent.
5. Reside within 50 miles of the City of Warsaw at the time of appointment.
Benefits include:
6. Base Salary for this position is $42,016.
Benefits of Employment with the State of Indiana:
The State of Indiana offers a comprehensive benefit package for full-time employees which includes:
* Three (3) medical plan options (including RX coverage) and vision/dental coverages
* Wellness program (offers premiums discount for the medical plan)
* Health savings account (includes bi-weekly state contribution)
* Deferred compensation account (similar to 401k plan) with employer match
* Two (2) fully-funded pension plan options
* Group life insurance
* Employee assistance program that allows for covered behavioral health visits
* Paid vacation, personal and sick time off
* Competitive leave policies covering a variety of employee needs
* 12 company paid holidays, 14 on election years
* Qualified employer for the Public Service Loan Forgiveness Program
* New Parent Leave
For any questions, please contact the Chief Investigator Clayton Kinder at (317) 509-0631 or ckinder@dhs.in.gov.

---

The Angola Police Department is seeking individuals who possess the desire to be a servant for our community, provide for public safety, protect individuals, and represent the City of Angola in a professional and ethical manner. The Angola Police Department believes there must be a partnership between police and community to achieve common goals.
Applicant Qualifications
* be a resident citizen of the United States of America
* be at least 21 years of age and have not reached 40 years of age at the time of appointment to the Department
* be a high school graduate or possess a High School Equivalency or GED
* possess a valid driver's license
* Reside within a distance no greater than 30-minute driving time from the department
* have no record of felony convictions
* have no misdemeanor conviction of domestic violence
* if prior military, be Honorably Discharged
* be of good moral character and possess a high degree of honesty and integrity
* possess an acceptable level of verbal and written skills to successfully execute the essential duties and functions of the job
* possess an acceptable level of dexterity to successfully execute the essential duties and functions of the job
Wage and Benefits
* Wage Range - $1538.47 - $1,875.42 / bi-weekly (26 pays per year) – Starting wage is based on experience.
* Medical, dental and vision coverage
* Life Insurance
* Police Pension
* Paid Vacation Time, PTO, and Sick Time
* Uniforms and equipment provided
* Shift Differential
* Longevity pay
Application Process
Application packets are available 24/7 at the Angola Police Department, 202 W. Gilmore St., Angola, IN 46703. For additional questions, contact dtaylor@angolain.org. Application Deadline – Friday, July 9, 2021, at 4:00pm

---

The Warsaw Police Department is currently accepting applications for probationary patrol officers including lateral transfer officers. Applications can be accessed by logging onto warsaw.in.gov and clicking the teal "Job Opportunities" tab.
1. Must be at least 21 and/or be appointed before the age of 40.
2. Must be a U.S. citizen.
3. Possess a valid Indiana driver's license.
4. Must have a high school diploma or GED equivalent.
5. Reside within 50 miles of the City of Warsaw at the time of appointment.
Benefits include:
1. 2021 starting probationary salary - $57,216.64. Lateral probationary patrol officer/ILEA transfers will also receive 1% longevity per year up to five years for prior law enforcement.
2. 1977 Pension fund
3. Shift differential.
4. $1000 Clothing allowance.
5. Take home vehicle (up to 50 miles)
6. Longevity pay 1% per year (up to 20 years).
7. Health, vision, and dental insurance.
8. $50,000 life insurance policy paid by the city.

For any questions, please contact the Warsaw Police Department at (574) 385-2104.

---

Knox City Police Department is currently accepting applications for a Full-Time Police Officer. Applications may be picked up at Knox City Hall, Monday – Friday 8:30 a.m. to 4:00 p.m. or for an email copy contact Chief Harold Smith at hsmith@cityofknox.net. Submission deadline is July 12, 2021 at 4:00 p.m..
Applications can be dropped off at Knox City Hall or mailed to, Knox City Police at 101 W. Washington St. Knox, In. 46534.
Basic Qualifications:
1. Must be a resident citizen of the United States
2. Applicants must be 21 to 40 years of age
3. Hold a valid Indiana Driver's License
4. High School Diploma or equivalent
5. Must be able to pass a thorough background investigation
6. Must submit to an oral interview
7. No illegal use of any type of drugs two (2) years prior to applying
8. Never been convicted of Domestic Battery or Felony Charge
9. A dishonorable discharge from the military service shall disqualify the applicant.
Starting pay for a Probationary Patrol Officer (first year) $43,305, after completing first year, First Class Patrolman $48,341.
* Longevity
* Health, Dental , Vison Insurance
* Paid Vacation after 1 year
* Clothing Allowance ($800.00 after first year)
* Earned sick days (1 day a month)
* Perf Retirement
Non ILEA Certified Applicants must be able to successfully complete a written exam and a physical assessment upon the offer of employment and assignment of the Indiana Law Enforcement Academy.

---

The Tipton County Sheriff's Office will be accepting applications for the position of Corrections Officer.
Benefits include:
* Starting salary of $35,284
* Rank pay, SERT and Specialty Positions
* Differed Compensation Plans
* Vacation, Holidays, Bereavement, and Personal days
* 12 Hour Work Schedule (every other weekend off)
* Health, Dental, and Vision insurance available
Applicants must have not been terminated or forced to resign by their previous employer.
There will be a comprehensive background investigation and along with written examinations.
Applications will be accepted until 8/1/2021 at 4:00p.m.
An application can be obtained by emailing Captain Ray Sheppard at rsheppard@tiptoncounty.in.gov.

---

The City of Huntington is accepting resumes for the position of Police Officer. Resumes must be submitted by July 9th, 2021 to Director of Operations, Annette Carroll at 300 Cherry St., Huntington, IN 46750 or e-mailed to annette.carroll@huntington.in.us
Benefits include: Starting pay of $50,500 Shift Pay, Clothing Allowance, Take home car program, PERF retirement and 457 Match along with other competitive benefits!
Selected applicants will receive testing information in the mail.
Please direct any questions to Captain Chris McCutcheon at chris.mccutcheon@huntington.in.us or 260-356-1400 X2103

---

The Speedway Police Department is currently accepting pre-applications for the position of Merit Police Officer.
The position will be offered to the best candidate(s) who are successful in a written and physical exam (held July 10th, 2021), an oral interview (held the week of August 2nd, 2021), and a polygraph, background, and Chief's Interview held in subsequent weeks.
Eligible applicants will be between the ages of 21 and 39 at the time of appointment and have a minimum of a high school diploma or GED. Lateral Applicants are encouraged to apply. Pre-applications can be accessed online at www.speedwayin.gov. All applications must be completed correctly, completely, and submitted by 4pm July 7th, 2021. Incomplete or falsified applications will result in immediate elimination from the process. For questions, contact Director Sarah Edie at sedie@speedwayin.gov or by phone at 317-246-4307.

---

Indiana University is accepting applications for a Captain position on the IUPUI campus.
This is a management position within the Indiana University police department that administers the operations function of the department at the IU IUPUI campus. Supervisory duties involve counseling, coaching, training subordinate personnel, and evaluating subordinates' accomplishments. Oversees staffing, planning, directing, coordinating, budgeting, and evaluating the performance of all work units in the operations section that incorporates investigations and uniformed objectives.

Please visit https://jobs.iu.edu to apply for posting number 294774. Deadline for accepting applications is June 28th.

Indiana University is accepting applications for a Deputy Chief of Police position on the IUPUI campus.
Assist the Division Chief of Police in providing leadership and oversight for law enforcement and safety for the IUPUI campus. In coordination with the Chief, develops, implements, and continuously improves a comprehensive operation that satisfies University policy and mission related to public safety. Acts in capacity of senior departmental officer when higher level officers are absent.

Please visit https://jobs.iu.edu to apply for posting number 294775. Deadline for accepting applications is June 28th.

---

The Kosciusko County Sheriff's Office is currently accepting applications from currently certified law enforcement officers for the position of Lateral Merit Deputy. Kosciusko County is home to nearly 80,000 residents and over 100 natural lakes. During the summer months, the population increases drastically with guests and tourists. Known as the Orthopedic Capital of the World, Warsaw hosts a strong economy with multiple manufacturing jobs. The Kosciusko County Sheriff's Office responds to approximately 30,000 calls for service annually. Specialties include investigations, crime scene technician, crash investigator, SCUBA team, SWAT and narcotics.
The Lateral Merit Deputy requirements are as follows:
1. 21 years old
2. High school diploma (or equivalent)
3. College graduate or some college is preferred
4. US citizenship
5. Possess a valid operator's license
6. Current Indiana Law Enforcement Academy certification, or equivalent
7. One-year experience as a law enforcement officer
Benefits:
1. Vacation
2. Paid Holidays
3. Pension
4. Insurance
5. Take Home Vehicle
6. The probationary salary is $49,004.48
7. The salary becomes $50,011 after six months
This hiring process includes an extensive background investigation, polygraph exam, a medical physical, psychological examination and any other examination deemed necessary.
Additional information, including pertinent dates, will be posted when determined. Applications are available for download at www.kcgov.com .
Deadline to apply is June 28, 2021.

---

The Monroe County Sheriff's Office is currently accepting applications for the position of full time Deputy Sheriff. This is an open process; but lateral applicants are also encouraged to apply and would be waived from certain testing requirements of the hiring process . The testing process will consist of a physical agility assessment (using ILEA Exit standards), interview with command staff, background investigation, polygraph, Merit Board interview and psychological evaluation.
Benefits include:
$53,331.00 starting salary
$56,119.00 after completion of first year
$58,908.00 after completion of third year
$500 Associate Degree bonus / $2,000 Bachelor Degree Bonus / $2,500 Master Degree Bonus
Longevity pay based on years of service with Monroe County
$1,600 / year uniform allowance
Shift Differential for afternoon and Night shifts
Take home vehicles
TO NAME A FEW
Opportunities for CIRT, K9, Bicycle Team, Dive Team, etc.
Applications must be received no later than Friday, July 2nd, 2021 at 4:00 PM
Applications can be picked up in person at the Monroe County Sheriff's Office or on our website at: https://monroecountysheriffsoffice.us/careers
Applications must contain a valid email address for communication about the process. Submit applications attn.: Captain Ryan Davis

---

The Edinburgh Police Department is currently seeking applicants for the position of Reserve Police Officer. Applicants must be a US Citizen, at least 21 years of age at the time of appointment, possess a high school diploma or equivalent, possess a valid Indiana Driver's License, live within Johnson, Shelby, Bartholomew, or Brown counties, and have no felony or serious misdemeanor convictions.
Selected applicants for the Reserve Police Officer position must be able to pass a physical agility test, pass written testing, pass a background investigation, complete a 40-hour pre basic course and complete a Reserve Police Officer Academy (conducted at the department). This is not a paid position.
* Uniforms and equipment provided.
* Training provided.
* Opportunity to gain police experience.
* Serve a small community.
* Great 1st step toward a career in Law Enforcement.
An application packet may be picked up at the Edinburgh Police Department located at 200 S Main Street Edinburgh, IN 46124 or downloaded from our website at https://www.edinburgh.in.us/. Return the completed application to Attn: Deputy Chief Hector Mercado no later than 5:00 pm on Friday October 1, 2021. Any questions email Deputy Chief Hector Mercado at hmercado@edinburgh.in.us or call 812-526-3501.

---

The Hendricks County Sheriff's Office is currently testing for Jail Deputy openings. Hendricks County Government offers a wide array of benefits for all full-time employees including:
12 Hour Shifts
Alternating Weekends Off Shift
Medical/Vision/Dental Benefits
Retirement Benefits
Paid Time Off (PTO)
Paid Holidays
Starting Pay $21.73 / hourly
APPLICATION AND SELECTION PROCESS
The Hendricks County Sheriff's Office utilizes the Sheriffs' Association Testing Program through EMPCO incorporated. Test locations, dates and times are available throughout the region/state. To schedule a test date for this position, go to the website: https://www.empco.net/ind and follow the instructions. There is a fee to take the examination, but the results of this test may be accepted by ALL participating Sheriff's Offices in Indiana. You must complete a profile and schedule and pass the examination BEFORE August 2, 2021 in order to be considered for this particular job posting.
NO APPLICATIONS WILL BE ACCEPTED AT THE HENDRICKS COUNTY SHERIFF'S OFFICE UNTIL THE APPLICANT HAS TAKEN THE EXAMINATION AND HAS BEEN DIRECTED BY HENDRICKS COUNTY SHERIFF PERSONNEL TO COMPLETE AN APPLICATION.

---

Hiring - Deputy Sheriff - Sullivan County
SULLIVAN COUNTY, IN - The Sullivan County Sheriff's Office is creating an eligibility list for the position of Merit Deputy Sheriff.
Applicants must be at least 21 years of age, with no arrests for a felony, or any crime involving domestic violence.
Applicants will undergo an initial background check, physical agility testing, aptitude testing, and participate in a series of interviews.
Followed by an extensive background check, including employment and credit history, plus polygraph screening and psychological testing.
Starting salary, including uniform allowance is $39,863.
Deputies have a state mandated pension; receive annual pay raises, plus longevity increases after four years of service.
Employees also have access to a generous health insurance package, plus earn paid vacation and sick leave, as well as time off for recognized holidays.
Deputies have opportunities to attend a variety of specialized training courses, and have opportunities to work and train in specialized areas such as criminal investigations, training instructor and K9 officer.
Applications can be completed online by visiting:
https://www.cognitoforms.com/SullivanCountySheriffsOffice/SullivanCountySheriffsOfficeEmploymentApplication?fbclid=IwAR17bTBxYFGwZOzlSL6tX1zZmctDBm51g4IjrB-nsoEyYOBWA1AgS6Wpdak
Or requested by emailing: employment@sullivancounty.in.gov
Applications must be completed on or before Thursday July 15, 2021.
If you have questions, email us at: employment@sullivancounty.in.gov

---

The West Lafayette Police Department still has openings for 2021. Make the difference you have always wanted to! Follow the link to Employment Opportunities under Human Resources and click on the link "See current job openings and apply online" to fill out your application immediately. Do not miss our Recruitment page for detailed information about the benefits of becoming a WLPD Officer; which includes salary, tuition reimbursement, take home car program and much more. WLPD also has a lateral transfer program for veteran police officers.
Come be a part of one of the fastest growing communities in the State of Indiana. We are also home to one of the top ranked community school corporations throughout the state and country, plus a Big Ten University right in our very own back yard. The deadline for the current application process ends, Wednesday, July 21st, 2021 at midnight. Written and physical testing will be conducted on Sunday, July 25th, 2021. Human Resources will notify qualifying candidates through email with instructions, times and location. Please direct any questions to Lieutenant Mike Brewer mbrewer@wl.in.gov

---

Rush County Sheriff's Office is accepting applications for a Full Time Merit Deputy
Successful applicant must possess the following qualifications:
-High School Graduate,
-Clear background check.
-Pass a physical exam, written exam, oral interview and endurance test.
-21 years of age.
-Valid Indiana driver's license
-Pass alcohol & drug screening when requested
-US Citizen
-Applications are available at:
Rush County Sheriff's Office
131 E. 1st St, Rushville, IN 46173
Or
Email: sheriffadmin@rushcounty.in.gov
-Applications must be received by: 4:00 PM July 6, 2021
-Applications may be picked in person or through email by emailing: sheriffadmin@rushcounty.in.gov
-Starting Salary: $43,290
-No telephone inquiries.
-Rush County is an EOE

---

The Madison County Sheriff's Department is accepting applications for the position of full-time Sheriff Deputy. Lateral transfer applicants are also encouraged to apply and would be waived from the written and physical testing requirements of the hiring process. Applicants must be 21 years old at the time of appointment, earned a high school diploma or equivalent, have no felony or serious misdemeanor convictions, possess a valid driver license, and meet all requirements of eligibility for the Indiana Law Enforcement Academy.
Benefits include:
* Beginning salary of $46,934
* Health, dental, vision insurance
* Take home vehicle with off-duty use
* Vacation, paid days off, and able to accrue compensatory time
* Shift differential pay
* Opportunities for specialty pay
* Enhanced training opportunities
Obtain an application from the following web address:
http://www.sheriffofmadisoncounty.com/images/Sheriff_Application_Employment.pdf
APPLICATIONS DEADLINE IS JULY 14, 2021
Submit completed applications and/or any questions to Operations Commander Mike Warner at mwarner@madisoncounty.in.gov

---

The Dayton Police Department is accepting applications for a Full-Time Deputy Marshal.
Applicants must be a graduate of the Indiana Law Enforcement Academy with three years of experience. Applications will be accepted until August 1, 2021.
Applications and additional information can be found at dayton.in.gov or picked up at the Dayton Police Department 6531 State Road 38 East, Dayton, IN, or at the Dayton Town Hall 721 Walnut Street Dayton, IN (M-F 9-3).
BENEFIT SUMMARY FOR DEPUTY MARSHAL
5-11-2021
Salary: $41,600.00 to $54,800.00 (Set by Council)
PERF (Pension): Town contributes 11% and Employee Contributes 3%
Healthcare stipend: $350/month
Clothing allowance: $600/year
Paid Time Off:
Vacation: 40 hours after 1 year.
80 hours after 2 years.
120 hours after 10 years
160 hours after 20 years
Personal Days: 16 hours after completing 90 days.
Sick Days: 48 hours after completing 90 Days.
Holidays: 13 days
INFORMATION:
Applicant must be a Police Academy Graduate with 3 years of experience as a certified police officer. Include Certification with application.
Shift applying for is primarily a 4:00 PM to 12:00 AM Monday – Friday
Shift is subject to change and may require Holiday work and weekends.

---

The Town of Monroeville currently has an opening for a full time Marshal.
Benefits include health insurance; paid vacation; sick and personal days; paid holidays;
PERF Retirement; take home vehicle.
Starting pay $38,000-$45,000 depending on experience
Applications are available on the Town of Monroeville website:
https://www.monroevillein.com/post/monroeville-town-marshal-application
Completed applications must be mailed to:
Town of Monroeville
PO Box 223
Monroeville, IN 46773
Applications must be postmarked no later than Friday, July 23, 2021

---

The Indiana Gaming Commission Enforcement Division is now accepting applications. Individuals who are interested in beginning a rewarding career as a Gaming Enforcement Agent may click on the link below to access the application. Then applicants should send their application to the IGC recruiting inbox listed below by the application deadline. The deadline to submit is by 11:59pm (EDT) on Friday, July 2, 2021.
Application link: http://www.in.gov/igc/files/SOI Employment Application-RE.pdf
Applicants should complete the application and submit to the IGC recruiting inbox: IGCRecruiting@igc.IN.gov
In addition, the IGC website will provide a detailed synopsis of the hiring process. The IGC website can be found at https://www.in.gov/igc/
Reminder, applications must be received via online submission through the IGC recruiting inbox by 11:59 pm (EDT) on Friday, July 2, 2021. Applications received after the deadline will not be accepted.
Basic Eligibility Requirements and consideration factors for a IGC Enforcement Agent:
* Possess and maintain a valid driver's license.
* Be a minimum of 21 years of age.
* No felony convictions.
* Successfully pass a background investigation.
* Successfully pass any (online) written test. **If you have a bachelor's degree or higher, you will not be required to take the (online) written test. But will be required to provide transcripts.
* Successfully pass physical test required by the Commission.
* Successfully pass Tier II at the ILEA Academy or be currently certified.
* Successfully pass IGC Field Training.
* Successfully pass polygraph test.
Please contact IGC Law Enforcement Human Resources Director, Shadi Lilly with any questions at shlilly@igc.in.gov. You may also contact IGC Law Enforcement Deputy Superintendent Dan Hirst at dhirst@igc.in.gov or IGC Law Enforcement Superintendent Rob Townsend at RTownsend@igc.in.gov.

---

The Porter County Sheriff's Office is taking applications for Jail Officer.
Benefits include:
*Probationary Salary $40,967
*Medical, Dental, Vision
*Life Insurance
*Paid Vacation
*Paid Holidays
*Paid training and uniform issuance
*Overtime available
*Free gym 24/7
Requirements:
*United States citizen
*21 years of age
*High school diploma or equivalent
*No felony convictions
*Valid driver's license
To apply, visit www.portercountysheriff.com for an application.
Submit application by July 31, 2021.

---

Off Duty Management is hiring for Law Enforcement Liaison
We are seeking a results-oriented, motivated, ambitious and customer-driven Law Enforcement Liaison to work on our team. The purpose of this role is to assist in building the awareness, adoption and successful usage of our services within the law enforcement community. The role will involve direct interaction with law enforcement organizations and agencies across the USA.
The primary responsibility is to educate and drive awareness with command staff about the need for our no cost services and solutions. The liaison will assist Business Development Managers with their education efforts by making introductions and arranging presentations with key decision makers within the agencies.
To excel in this role, you should have extensive connections and relationships across multiple law enforcement agencies within a specific state or geographic region.
Requirements:
* Preferred current or past member of state or national LE association.
* Extensive law enforcement network and connections currently active in leadership decision making positions.
* Preferred retired Chief, Assistant Chief, Sheriffs or Undersheriff with connections to active command.
* Extensive law enforcement experience mandatory and critical for success.
Interested candidates can send their resumes to skhan@offdutymanagement.com by June 30, 2021.

---

The Town of Argos is seeking qualified applicants for Probationary/Lateral Police Officer.
Starting pay for a Probationary Non-certified $37,870 with ILEA certified 1st class being $53,476
12 hr shifts, 1977 Retirement Fund, 6 weeks vacation after 10 yrs, Longevity pay, $1000 clothing allowance, Top tier insurance.
* Application can be picked up at the Town of Argos 201 West Walnut Street Argos, IN 46501 or completed online at https://www.townofargos.com/application/files/4214/9676/5262/Police_Dept_Employment_Application.pdf
* Application deadline is Wednesday, June 30, 2021

---

The Greensburg Police Department, located at 201 S. Broadway St, Greensburg, Indiana, is currently accepting applications for a full time Police Officer.
You can obtain a Pre Application at www.cityofgreensburg.com in the Police Recruitment tab. These Pre Applications must be submitted by July 31, 2021 at 4:00 p.m. Pre Applications may be returned in person to the Police Department or emailed to Lt. Joe Radcliff.
For more information please visit our website or contact:
Lt. Joe Radcliff
P: 812-663-3131 (8:00 a.m.- 4:00 p.m.)
Email: jradcliff@greensburg.in.gov

---

The Seymour Police Department is seeking professional individuals who will support, protect, defend and obey the Constitutions and Laws of the United States of America, the State of Indiana, and the Regulations of the Seymour Police Department. The City of Seymour is located along I65 between Indianapolis and Louisville and is considered the "Crossroads of America" as the two major railroads intersect in downtown Seymour. Seymour Indiana has an approximate population of 20,000. However, the City of Seymour has several large industrial parks, who employ many, that commute daily to the Seymour area. Applicants must be able to pass a physical agility test (ILEA Exit Standards) and written exam prior to being considered eligible for employment. The physical agility test will be conducted at 8:00AM on the morning of September 11, 2021 at Trinity Lutheran High School. The written exam will be conducted after the physical agility test on September 11, 2021. Additional information will be given to applications who receive a passing grade after the physical agility test. There will be no make-up day available. The Seymour Police Department is an equal opportunity employer looking for highly qualified individuals willing to protect and serve their community. Applications can be obtained from the Seymour Police Department or online at www.seymourpd.com. Deadline to turn in applications is August 13, 2021.
* Starting salary of $55,212 (with 1% per year longevity)
* Top salary of $66,254 (with 20-year longevity)
* $2,000 annual uniform allowance
* $1,000 health incentive if you pass annual physical agility test
* $3,000 annual night shift incentive
* Retirement pension through 1977 Police and Fire
* Vacation, Holidays, Personal time, and Comp time
* Bereavement Leave
* Take home patrol car (must live within 15 miles of the city)
* Short term and long term disability
* Health, Dental, Vision insurance
A. High School graduate or equivalent – G.E.D.
B. Must graduate from the Indiana Law Enforcement Academy.
C. Ability to make critical decisions under adverse or emergency conditions.
D. Ability to obtain an Indiana Driver's License and develop an above average driving ability.
E. Ability to physically defend oneself.
F. Ability to administer first aid.
G. Require detailed knowledge of Department Goals and Procedures.
H. May require the ability to analyze complex problems and design recommended sets of acceptable alternative solutions.
I. Ability to perform chemical tests and operate specialized and or technical equipment such as radar, photographic equipment, audio/video recording devices.
J. Knowledge of substantive criminal law, criminal procedural law and criminal rules of evidence and traffic laws.
K. Broad knowledge of methods and procedures of conducting criminal investigations.
L. Ability to qualify in the use of various types of firearms and other types of weapons that may be used in the performance of duty.
M. Work varies day-to-day involving many unique situations.
N. Ability to use police communications equipment in a professional and appropriate manner.

---

The Hamilton County Sheriff's Office is a professional law enforcement organization dedicated to providing unparalleled service to its community. The Sheriff's Office offers a wide variety of career opportunities in law enforcement, corrections and civilian support positions. A career with the Hamilton County Sheriff's Office offers many rewards:
o Excellent benefits and competitive salaries
o Amazing variety of work and challenges
o Opportunities to make significant positive impacts on people in your community
o Challenging public service career
o Pride in being a member of one of the best law enforcement agencies in the country
o Starting Pay with NO experience: $ 54,302.00
Lateral Pay up to: $ 61,089.00
o The submission deadline for the 2021 Hiring Process - Pre-Applications will end on July 23, 2021. We want to thank you for interest. Please be sure to stay connected with us via social media or check our website for any future hiring process!
For those who have successfully submitted pre-applications for the 2021 Hiring Process. Please note that the Physical Agility Testing and Written Aptitude Testing take place on Saturday, July 31, 2020 at the Hamilton County Sheriff's Office. Only those who successfully submitting applications will be allowed to test. Additional information regarding the selection process should have been sent out to you once your pre-application was received. If you successfully submitted your pre-application before the deadline and did not receive this additional information, please contact us at (317) 776-4104.
Requirements
A. Applicant Qualifying Credentials
1. U.S. Citizen or U.S. citizenship established by time of appointment
2. Valid Driver's License (Valid Indiana License by the time of appointment) and has no more than six (6) active points
3. No felony convictions or any misdemeanor convictions for domestic violence
4. Have legal ability to possess a firearm
5. High School Graduate or high school equivalency diploma and at least one of the following:
a. completed at least 60 credit hours or equivalent from an accredited postsecondary college or university
b. two (2) years military experience
c. two (2) years prior law enforcement experience (to include correctional and law enforcement reserve experience)
6. Ability to read and write English
7. Must be at least 21 years of age
8. Ability to pass all the components of the selection process including the Indiana Law Enforcement Academy Exit Physical Standards
9. Must establish residency in Hamilton County within six (6) months of employment (as per Chapter 6 Section IX)
10. No convictions for Operating While Intoxicated or operating under the influence of drugs within the previous five (5) years
11. Shall not have been dishonorably discharged from the military
12. Shall not have used an illegal drug in the last three (3) years

---

The Hancock County Sheriff's Department is seeking to hire Correctional Officers who thrive in a fast-paced work environment and possesses great communication skills. A new facility for the sheriff's department is currently under construction with fresh new furnishings and advanced technology. Hancock County is a great place to grow your career and to work with an existing top-notch team. Correctional employees receive: - Probationary officer starting salary: $39,374 - Health benefits (Dental & vision options) - Uniform and firearm provided - Vacation, paid holiday and sick time - 40 hour Jail School by ILEA - Opportunities for additional training Qualifications for Correctional Officer: - Must be at least 21 years of age - High school diploma or general education degree (GED) required - Must possess a valid driver's license - Ability to pass a background check, drug test, physical and psychological exam - Corrections experience is preferred but not a requirement - Familiarity with security regulations and basic safety procedures To start the Correctional Officer testing process, use this link to schedule written testing: https://client.empco.net/ **To be considered in this round of hiring, every candidate must complete their written test with a passing score by June 30, 2021. If you have current or previous Correctional experience, please contact Captain Bridget Foy by email - bfoy@hancockcoingov.org or by phone 317-477-1178 ext. 3105

---

The Merrillville Police Department is accepting applications for the position of Police Officer.. The Merrillville Metropolitan Police Commission has given the approval to establish an eligibility list for the position of Full-time Police Officer. The Merrillville Police Department will begin accepting applications on Monday May 24, 2021 and will do so until 4:00pm on Friday July 16, 2021. Candidates must be at least 21 years old and live in Lake County or an adjacent county within six months of appointment. Applicants must possess a High School diploma or GED equivalent. An Associate or Bachelor Degree is desired, but not required. Candidates may pick up an application in person at the Merrillville Police Department (7820 Broadway Merrillville, IN 46410) or visit the Town of Merrillville web site: Merrillville.IN.gov Completed application packets must be turned in at the Police Department no later than 4pm on Friday July 16, 2021. For more information, contact the Merrillville Police Department at (219)769-3722) or email police@merrillville.in.gov

---

The Zionsville Police Department has immediate openings for the position of Patrol Officer. 2021 Beginning Salary = $63,525.33 Fully Funded 20-Year PERF77 Retirement Plan Clothing Allowance Take-Home Vehicle 5 Weeks Paid Vacation in Year 1 All Equipment Provided Training and Advancement Opportunities Specialty Units For more information, visit https://www.zionsville-in.gov/555/Recruiting. Applications can be completed here:https://workforcenow.adp.com/mascsr/default/mdf/recruitment/recruitment.html?cid=16cb7e6f-a007-4345-bd45-379ae9ba2b99&ccId=9200108750417_2&lang=en_US. Additional questions can be directed to Lieutenant Drake Sterling at dsterling@zionsville-in.gov. Applications will close July 11th at 11:59 pm EST. Written and Physical Testing will take place on Sunday, August 1st from 8:30am until approximately 3:00 pm. Interviews will take place on August 23rd and 24th, 2021.

---

The Muncie Police Department will be hosting a hiring process. Applications can be found online at www.cityofmuncie.com and select the link for Police Department, or can be obtained in person at Muncie City Hall in the Human Resources Office located on the 2nd floor. The application deadline to apply will be Friday July 16th, 2021 at 4:00 PM. The physical agility test will take place on Sunday July 25th 2021. Applicants will be notified after application deadline of finalized time, and location for Physical assessment. For any questions, please contact Deputy Chief Christopher Deegan at (765) 747-4822 ext. 225 or cdeegan@cityofmuncie.com. Benefits include: Probationary Salary- $43,940.85 First Class Salary- $53,586.40 Longevity rates based on years of certified service $900.00-$6,000.00 Technical Pay for any certifications listed in the local C.B.A. with FOP Lodge 87. Degree Pay- $500.00 annually for Associate's, $1000.00 annually for Bachelor's, $1,500.00 annually for Master's or Doctorate. (Added to annual salary following probationary year) Competitive vacation time (Maximum 320 annual hours at 20 years of service) 14 paid holidays $1,350 annually in clothing allowance (Paid in two installments-June and December) after probationary year. Personally assigned vehicle after successful completion of FTO program Shift differential for midnight shift (3% of starting salary) if assigned to midnight shift after probationary year. Health Savings Account with annual City contribution of $1,000.00 for successful completion healthy rewards required tasks. 12 hour rotating weekend off schedule for Uniform Division. Membership in 1977 Police and Firefighters Pension Fund

---

The Fort Wayne Police Department is currently accepting applications for a career in Law Enforcement.
The Fort Wayne Police Department is a full-service, highly sophisticated professional agency. Through innovative leadership and dedication to providing quality services, our Department maximizes its resources to provide a high quality work environment. We give our officers the same respect and concern that we expect them to show all citizens with whom they come into contact in the line of duty.

Applications for new hires will be accepted until July 22, 2021. The FWPD is currently accepting lateral transfer applications. Complete position details and application can be found HERE.

Pay and Benefits:

1st year pay of $56,424.68
2nd year pay of $62,693.80
New hires receive medical benefits and 90% pay while completing Academy Training. (Academy tentatively scheduled for January, 2022.)
Initial uniform and equipment is furnished at the time of hire. Body armor and weapon are also provided.
Take home care provided after successfully completing Field Training.
Yearly education bonuses for Associates ($450), Bachelors ($900), Masters ($1400) and Doctorate ($1900).
Annual longevity payments of $1500 for years 2-4, $2000 for 5 years, and an additional $100 per year after with a cap of $5000.00.
Shift differential for 2nd and 3rd shifts.
Vacation is provided. 7 days for 6 months - 1 year of service, 12 days for years 1 - 3, 18 days for years 4 - 5, and 1 additional day each year for years 5 and beyond, capped at 34 days.
10 personal days are provided.
State Pension eligible after 20 years of service, collective at age 52.

Lateral Academy Class tentatively scheduled for October 2021.

Interested applications and laterals can visit http://www.fwpd.org for more information.

---

The Tippecanoe County Sheriff's Office is taking pre-applications for the position of Merit Deputy. Go to the county website to complete a pre-application: www.tippecanoe.in.gov.

If you are a current law enforcement officer, we accept full applications for lateral positions. As a lateral candidate, you will be exempt from taking the physical agility and written test. We will put you directly into our hiring process.

Eligible candidates can e-mail Lt. Brian Lowe at bmlowe@tippecanoe.in.gov or call 765-423-9388 X3248. Lateral hires start at $62,459.00 plus earned vacation day's throughout the first year.

---

IMPD is currently having an out of state Lateral process, in state Lateral process, as well as a regular process.

Lateral Police Officer candidates are experienced, full-time police officers currently employed by municipal, county, or state agencies, as a law enforcement officer assigned to patrol responsibilities. Candidates will have a current and up-to-date Law Enforcement Training Academy Certification issued by the State where the candidate currently utilizes Law Enforcement powers.

Lateral process closing application date June 29, 2021.

Starting pay will be the 3rd year Patrol Officer salary of $75,171. (longevity pay starts based upon appointment date and continuous years of service with IMPD on year 4, which is $344.00). In June of each year, Base Salary will adjust to the current 3rd year Patrol Officer base salary as dictated by the FOP/City of Indianapolis Labor Agreement.
The laterals will also be eligible to receive:

College incentive pays $250.00 per 30 credit hours, $1,000 maximum for 4 years and an additional $250 for Masters or Doctoral degree.
Shift differential pay $.87 per hour upon successful completion of training and shift assignment.
The candidate will be eligible to participate in the take home car program, if he/she lives in Marion County and will receive a vehicle upon completion of training

Regular Process for the 24th Recruit class closing application date July 16, 2021.

Starting pay for the 24th Class is $53k for first year, 2nd year pay is $61k, 3rd year pay is $75k.

Applicants can go to Joinimpd.indy.gov to submit their application.

---

The Kokomo Police Department is currently accepting applications for Entry Level Patrol Officers and Lateral Transfer Officers. Applications will be accepted until July 1, 2021.
Requirements for Basic:
1. Must be at least 21 and less than 40 years of age at time of appointment
2. Mus be a U.S. citizen
3. Possess a valid Indiana Driver's License
4. High school diploma or GED equivalent
5. Reside within 50 miles of the City of Kokomo at the time of appointment
Benefits include:
1. 2021 salary $59,444 (1st Class Patrolman)
2. Pension Plan
3. Shift differential
4. Clothing allowance
5. Longevity pay
6. Health, Vision, and Dental Insurance
Visit JoinKokomoPD.com to register for the fall pre-hire test
Have questions? Call/Text KPD recruiter at (765) 437-5409
Your application may be returned by E-mail, personally delivered, or mailed to:
Kokomo Police Department
100 S. Union St.
Kokomo, Indiana 46901
Attn: Officer Forestal
EMAIL: eforestal@cityofkokomo.org

---

The Marion County Sheriff's Office is taking applications for DETENTION DEPUTY
Position is responsible for guarding and supervising inmates. They must monitor prisoner behavior and intervene as necessary following established regulations; periodically inspect the locks, windows, doors and gates of the facility; keep records of prisoner information, activities and incidents; process the entry of new prisoners; and inspect prisoners, visitors, and mail for contraband.

High School diploma or HSA.
Must be at least the age of 21.
Detention Deputies must be alert at all times, and even suspicious.
They must possess strength, endurance and have good interpersonal communication and written skills.

In addition, they must use good decision-making skills and be able to adapt to stressful working conditions. Must be able to be alert and observant. Applicant will have no felony convictions. Applicant must possess a valid Indiana Driver's License.

Must be able to work independently under limited supervision. Salary $36,070.60 Annually.
How to Apply: JoinMCSO.Indy.Gov

---

The Fountain County Sheriff's Office is accepting applications for Jail Deputy positions.

Applicant must be/have:

12-hour shifts (6a-6p); (6p-6a)- every other weekend off. Work includes some weekends and night shifts. Full time employees start at $37,759.00 a year with employee benefits including health insurance, paid holidays and Vacations.

Potential candidates receive paid on the job training through experienced, established jail staff. Applications can be picked up 8:00 am to 4:00pm Monday through Friday at the Fountain County Jail.

---