Exercise Section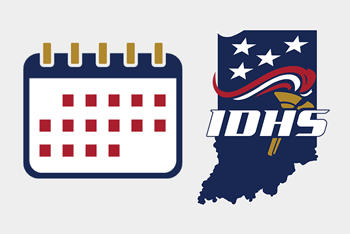 Schedule an Appointment
Please schedule an appointment online before you visit to conduct business with IDHS. No walk-ins will be accepted. Note: This system is not to be used for scheduling inspections.

About the Exercise Section
The Exercise section provides first responders, volunteers, elected officials, emergency managers, private industry and others a chance to implement the skills necessary to protect lives and property during a simulated catastrophic event. This is accomplished by providing all-hazards training that emphasizes the importance of prevention, protection, response and recovery. The goal of the Exercise section is to improve the overall readiness and core capabilities of emergency response by validating training, emergency plans and procedures to reveal strengths and weaknesses, demonstrate operational capabilities and to prepare personnel for real-world events. This readiness is implemented through a building block process of exercises defined by the Homeland Security Exercise and Evaluation Program (HSEEP):
Seminars
Workshops
Tabletops
Games
Drills
Functional exercises
Full-scale exercises
The Exercise section provides support and guidance related to designing, developing and conducting these exercises at the district, regional and state level. Exercise staff also ensure that exercises are HSEEP-compliant.
HSEEP Templates
Example Exercises

Exercise of School Explosion (2019)

Exercise of Water Rescues During Flood Event (2018)
Resources