Indiana Emergency Response Commission
News/Updates
Annual Tier II Reporting Webinar: IDHS is offering a virtual training for the Tier II Manager system at 1 p.m. Eastern on Dec. 7, 2022. The training will offer step-by-step instructions on how to use Tier II Manager and how to submit an annual Tier II (312) report, as well as cover EHS Facility Emergency Response Plan questions. Sign up for the webinar by emailing saratr2@dhs.in.gov.
Visit the new Tier II Manager page to learn more about the system and find answers to frequently asked questions.
Tier II Manager Enrollment Help: The Indiana Emergency Response Commission (IERC) is requesting LEPC assistance in registering Indiana fire departments into Tier II Manager. In addition to functioning as the tool for submitting required LEPC documentation, Tier II Manager provides first responders at the state, county and city levels with real-time access to hazardous chemical inventories of facilities in their jurisdiction. There is no fee to register for a Tier II Manager account, and the system's GIS-driven chemical inventory database is a valuable tool for firefighters to safely prepare for and respond to facility hazardous chemical emergencies. Please encourage local fire departments and instruct them to fill out the form linked here. After completing and submitting the form, a representative from the IDHS SARA Title III Program will create the account and distribute it to the requesting fire departments. Register for Tier II Manager
Upcoming Commission Meeting

About the Indiana Emergency Response Commission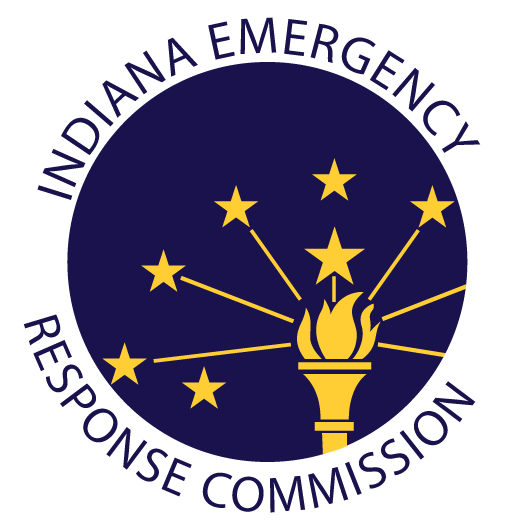 The Indiana Emergency Response Commission was established pursuant to Indiana and federal law to implement the Emergency Planning and Community Right-to-Know Act of 1986 (EPCRA) (also referred to as Title III of the Superfund Amendments and Reauthorization Act (SARA)).
The Indiana Emergency Response Commission's duties include: establishing procedures for receiving and processing public requests for information collected under EPCRA, reviewing local emergency response plans, designating local emergency planning districts, appointing a Local Emergency Planning Committee (LEPC) for each district and supervising the activities of the LEPCs.
The Indiana Emergency Response Commission operates under authority of IC 13-25-1 and IC 13-25-2. The Commission consists of 13 members, 9 members appointed by the governor who represent local government, business and industry and the public and 4 state agency representatives. The Commission is chaired by the State Fire Marshal and meets bimonthly.
The Indiana Emergency Response Commission has established 92 emergency planning districts, one is each county and supervises and oversees the activities of the LEPCs that serve these emergency planning districts.
The LEPCs are composed of state and local officials; broadcast and print media; community groups; and owners and operators of facilities subject to EPCRA; and personnel from the following fields: law enforcement, emergency management, firefighting, emergency medical services, health, local environmental, hospital, transportation.
Each LEPC is charged with developing and maintaining an emergency response plan to deal with accidental chemical releases from facilities in its county and with making information about chemicals in the community available to the general public.
The Indiana Emergency Response Commission and the LEPCs are funded by a fee on chemical facilities that are subject to EPCRA.