EMS Commission
Upcoming Commission Meeting

About the EMS Commission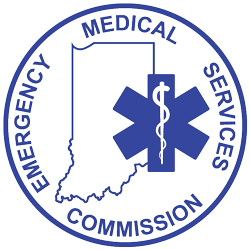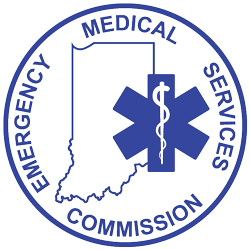 The Indiana Emergency Medical Services (EMS) Commission was formed by the General Assembly in 1974. As stated in its enabling legislation, the commission is responsible for the establishment and maintenance of an effective system of emergency medical services. This includes the necessary equipment, personnel and facilities to ensure that all emergency patients receive prompt and adequate medical care throughout the range of emergency conditions encountered.
The commission works to meet this mandate through the development of administrative codes and rules regulating Indiana's emergency medical services system as well as the provision of consultative services; promotion of training for emergency medical personnel; education of the public in first aid techniques; and coordination of emergency communications resources. The EMS Commission is also responsible for the regulation, inspection and certification of services, facilities and personnel engaged in the provision of emergency medical services. The commission must promulgate necessary administrative codes (rules) in order to fairly, equally and consistently regulate Indiana's prehospital emergency medical care system.
The EMS Commission is comprised of 14 individuals appointed by the governor. Title 16, Chapter 31 of the Indiana Code specifies the following categories be represented: a volunteer fire department that provides ambulance service; a full-time municipal fire or police department that provides ambulance service; a nonprofit provider of emergency ambulance service organized on a volunteer basis other than a volunteer fire department; a provider of private ambulance services; a state-certified paramedic; a certified emergency medical technician; a registered nurse who works in an emergency department; a licensed physician who has primary interest, training, and experience in emergency medical services; a chief executive officer of a hospital that provides emergency ambulance service; air medical representative and a member who is not affiliated with the provision of emergency medical services and who is tasked with representing the public at large.
Subcommittees
Resources