Main Content
Article
Flexible Spending Accounts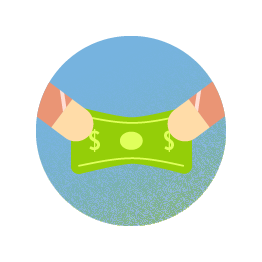 A Flexible Spending Account (FSA) provides another opportunity for you to better control your health care dollars. By tucking away pre-tax dollars from your paycheck, you have an account that is dedicated to the reimbursement of qualified medical, vision and dental expenses. In addition, the bi-weekly employee administration fee is paid by the state during the 2020 plan year, providing you with even more opportunities to save.
Effective January 1, ASIFlex will be the new flexible spending account administrator. Through ASIFlex, the State will continue to offer three types of FSAs: Health FSA, Limited Purpose FSA and Dependent Care. If you wish to participate in a FSA for the 2020 plan year, you must re-enroll as your previous election will not roll-over. Prior to the beginning of the year, ASIFlex will send you a new debit card to be used for any claims that occur in 2020.
As a reminder, all of the state's FSA programs have a use-it-or-lose-it rule. Money left at the end of the plan year is not rolled over or reimbursed, so plan carefully. Please note, if you have funds remaining in your 2019 account, you may continue to submit claims for reimbursed through Key Benefits until the Grace Period expires.
FSA: Allowable Over-the Counter Products
Employee Enrollment Information Packet
Health FSA & Limited Purpose FSA
Health FSA and Limited Purpose FSAs allow employees to use pre-tax dollars to cover health care costs for medical, dental, vision, hearing and other out-of-pocket expenses not paid by insurance. For 2020, the annual contribution limit for the Health and Limited Purpose FSAs will be increasing to $2,700.
A Limited Purpose FSA may only be used for dental, vision and preventive care expenses until the minimum deductible of a Consumer Driven Health Plan (CDHP) is met ($1,400 for single and $2,800 for family, per federal regulations). Once the minimum deductible is met, the Limited Purpose FSA can be used as a Medical Care FSA. If you are enrolled in a CDHP with a Health Savings Account (HSA), your FSA automatically becomes a Limited Purpose FSA. You do not need to meet the minimum deductible to use the funds in your Limited Purpose FSA for dental and vision expenses. You can pay for dental and vision expenses from your Limited Purpose FSA at any point during the year.
Dependent Care FSA
A Dependent Care FSA is used to pay for dependent care services, such as preschool, summer day camp, before or after school programs and child or elder daycare. Dependent care expenses do not include medical expenses and therefore can be used even if you participate in an HSA.
Dependent Care FSAs are not frontloaded. Portions of your biweekly pay are put into a pre-tax account to pay for eligible dependent care costs throughout the year. Currently, the maximum annual contribution amount for the Dependent Care FSA is $5,000 ($2,500 if married and filing separate tax returns).
Dependent Care Auto Reimbursement