Thanks for your participation in the Data Proficiency Program. The Indiana Management Performance Hub, the state's data agency, hopes that we've been able to help employees across the state understand their role in data and to skill-up. We also want to give you a little something for your efforts. We've created three Data Proficiency Program badges that you can earn by completing the lessons and passing a short quiz about the lessons. We've created three badges: Level 1 - Green, Level 2 - Blue and Level 3 - Gold.
Once, MPH sends out all lessons contained in the specific badge group, then we'll make a quiz available for the badge. Once you receive your badge please promote this on your internal SharePoint or Teams pages within your agency. Also share it on LinkedIn and other social media sites to encourage others to take our free lessons!
Check out Frequently Asked Questions below.
Level 1 - Green
---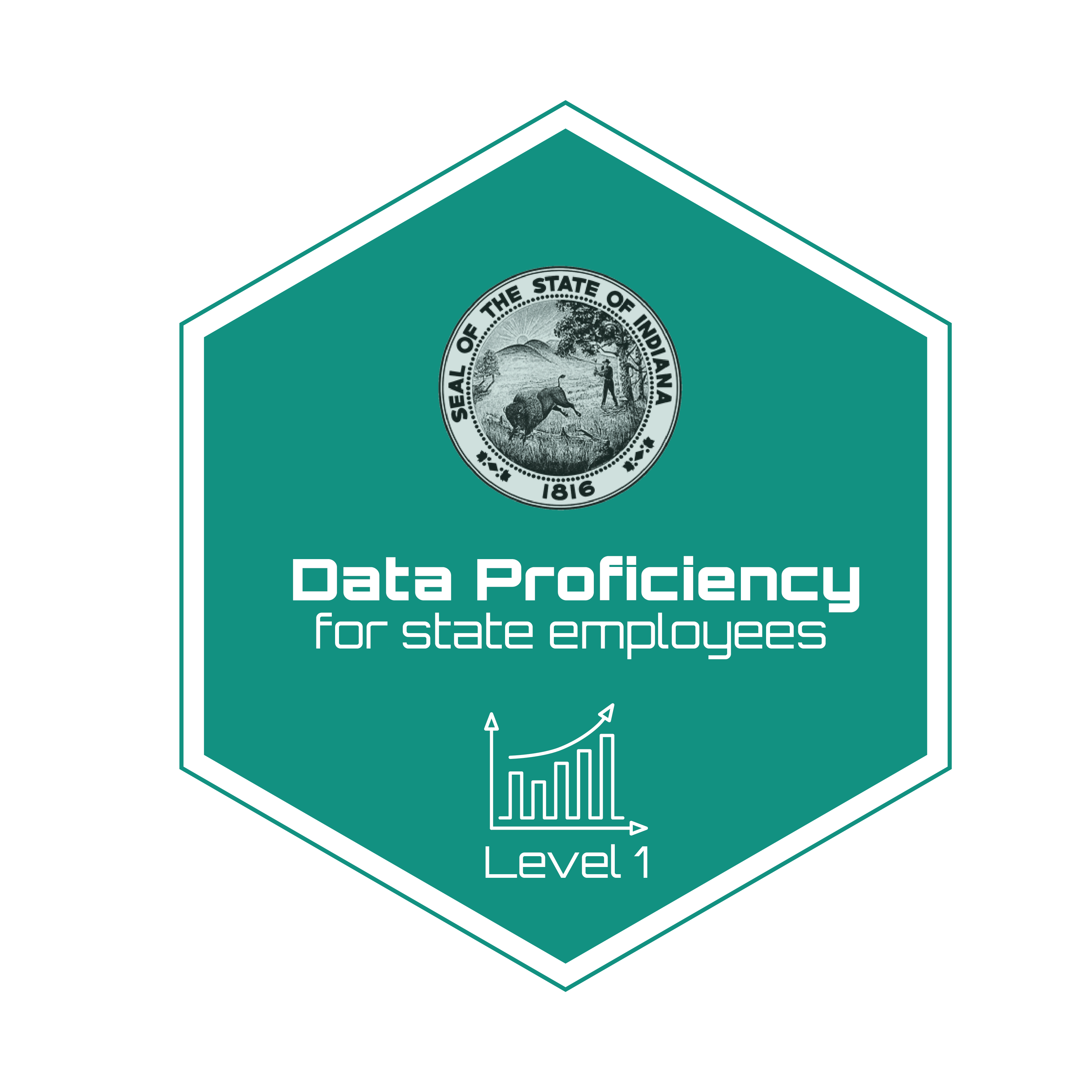 Task: Complete Lessons 1-5
Thanks for getting your journey started towards data proficiency. Being data literate starts with understanding how data impacts us in all aspects of life, including the workplace. You can spot misleading statistics and can now make better data-driven decisions. You also have a basic understanding of data analysis and should be familiar with how visualizing data can make it have more impact. With the foundations of data literacy now at your fingertips, you are now ready for even bigger data.
Level 2 - Blue
---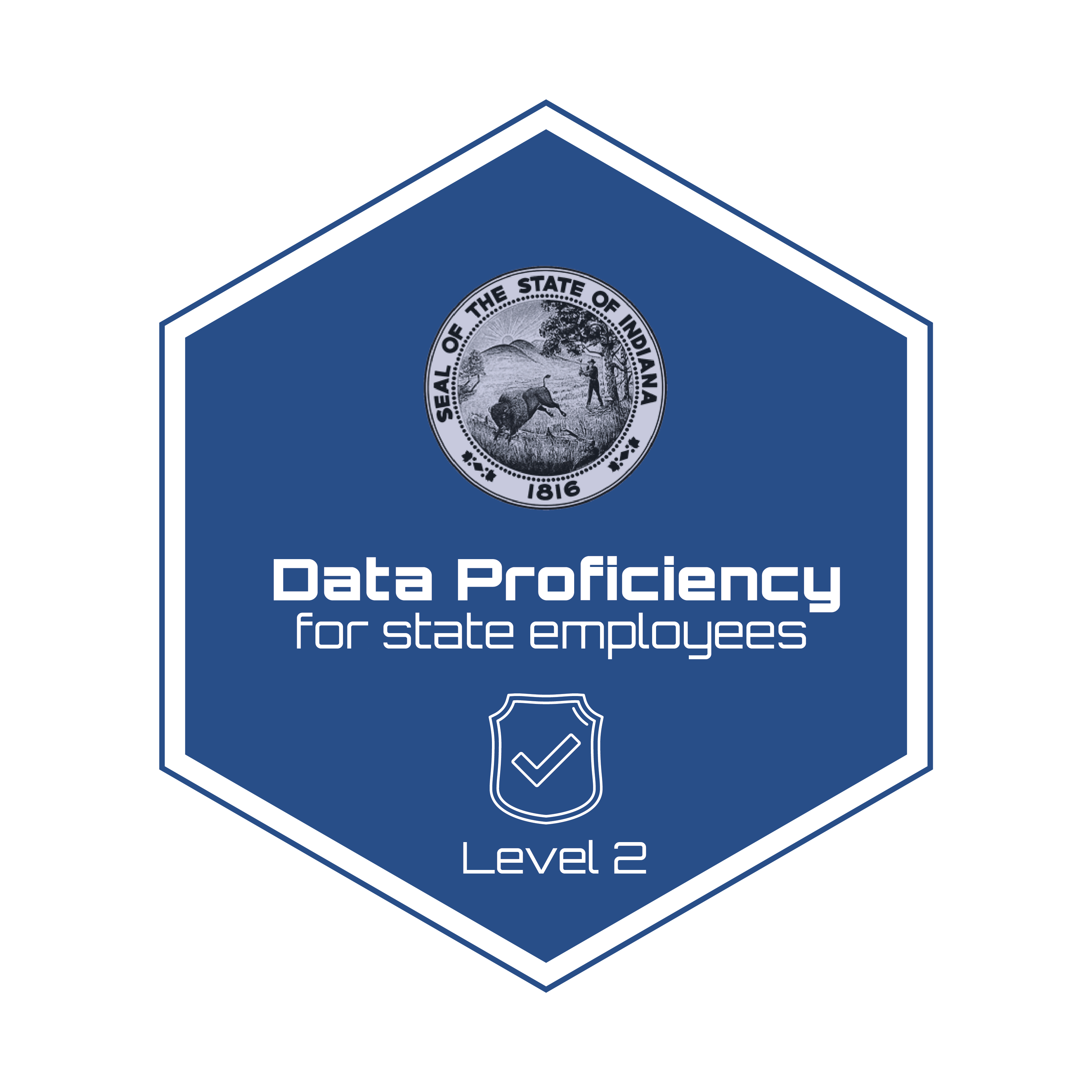 Task: Complete Lessons 6-10
Thanks for continuing your journey towards data proficiency. Now that you've completed the first 10 lessons, you can now go for the blue badge. Let's keep it 100 and get all 10 questions right. Once you've earned the blue badge, then you'll be ready to go for gold!
Level 3 - Gold
---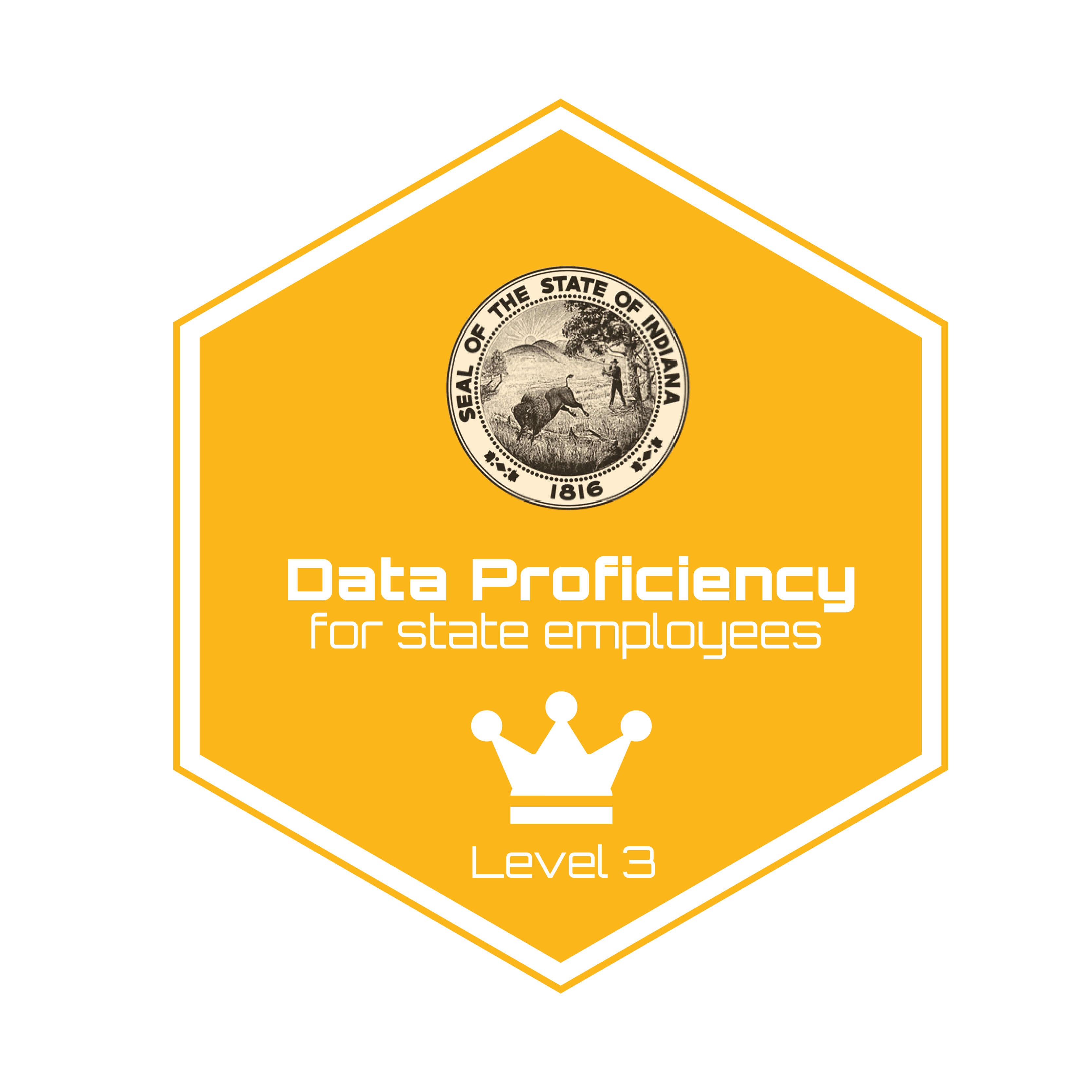 Task: Complete Lessons 11-16
Quiz for Gold Badge will be available once lesson 16 is available.
If you have any questions, please use our Contact Us form to send questions.