Here you will find in-depth and detailed case studies involving IOT and our state agencies.
---
Case Study: Department of Homeland Security & Horse Racing Commission:
IOT Application Development team supports two agencies with projects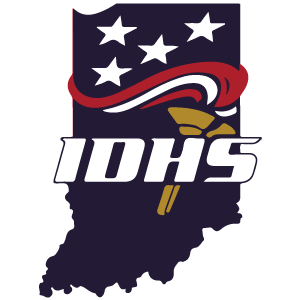 Department of Homeland Security (DHS) – Public Safety Portal
In June 2021, the Department of Homeland Security engaged the IOT Application Development team for the analysis, project management, development, testing, and implementation of an application for the DHS Code Enforcement team.
The new process
The end result will be a streamlined process that allows inspectors of entities, goods and equipment under the purview of the DHS Code Enforcement division to record inspection details such as compliance violations and view pertinent historical records.
A value-added feature for inspectors allows for data upload while working remotely, with no wi-fi, to ensure inspectors always have access to the most current data.
Additionally, permit applications submitted via the DHS Public Safety Portal will be processed within the Salesforce application via a link provided on the Access Indiana website.
Under construction
Phase 1 is currently in the testing phase: focusing on Amusement and Entertainment including implementing the sale of retail fireworks, fireworks displays and inspections.
The project team is also preparing to begin the requirements gathering process for Phase 2, which includes, but is not limited to, data conversion for Lift Devices and Amusement Rides.
About DHS
The Indiana Department of Homeland Security (IDHS) leads Indiana's emergency planning and operations, first responder training and fire and building safety. The Indiana State Fire Marshal leads the Division of Fire and Building Safety (within IDHS), which oversees the enforcement of building codes and includes a fire investigations unit. The agency certifies and trains thousands of first responders and also hosts state-level exercises each year. IDHS also supports the state Emergency Operations Center (EOC), which leads response and coordination efforts for large-magnitude incidents.
---
Horse Racing Commission – Licensing and Breed Portals
Beginning in 2015, as part of an initiative to move all IOT applications off Fox Pro, IOT took the application that was the Horse Racing Commission (HRC) database and migrated it to a .net application and a more modern MSSQL database. After the application was migrated in 2018, a project was established to upgrade the application to better meet HRC's more modern approach to business.
The updated database
The Indiana Horse Racing Commission engaged the IOT Application Development team for the creation of an online licensing portal to allow users to do a variety of things – including tracking purse awards and other financial data, documenting equine-specific information, and processing license applications online. It also allows customers/participants to apply for licenses – for track employees, jockeys, owners, trainers, and veterinarians – that are required in the industry.
Word spreads
In 2020, the Illinois Racing Board engaged the App Dev team to create a cloud-hosted adaptation of the Horse Racing Licensing Portal to allow Illinois' staff to transition off their decades-old system and create a safer, faster way to license racing participants and their associated persons and horses. Despite the challenges of COVID-19 forcing the entire project to be completed remotely, the app dev team delivered a Phase 1 product to Illinois just in time for the start of the 2022 racing season.
Collaboration
The next steps will include modernizing the back end of the code, combining the two code-bases with 'feature flags' for items which differ for the two states, and lifting the Indiana code to Azure for a true multi-tenant framework.
The App Dev team hopes that other states will see the value in this feature-rich solution as well as the importance of data consistency for the purposes of making horse racing safer for both the horses and athletes.
---
Department of Labor:
Case Study: IOT Partners with DOL to Build & Deploy New Youth Employment System

The Indiana Department of Labor's Bureau of Youth Employment has created a new Youth Employment System (YES), backed by a new law where schools are no longer responsible for issuing work permits and do not have to track or register employees younger than 18-years-old.
YES has been available since June 1, and thousands of employers have already set up their accounts and collectively registered tens of thousands of minor employees.
Collaboration
The Indiana Office of Technology worked with DOL for six months to finally launch this application. Joelle Boothe of the Application Development team said the collaboration was a positive experience.
"We've had so much positive feedback from so many employers – everything is so quick now," Boothe said. "Employers can now have minors employed within five minutes where before it took days to hear back from the schools. This new law really streamlines the process."
The new system
Employers can access the app via their smart devices, such as a smartphone or tablet, as well as their desktop or laptop. Once they have set up their employer profile, they can enter the minor's data – name, age and hire date – within minutes.
The new system will not impact the state's work-hour requirement for minors, and all employers must still comply with the Teens Work Hour restrictions and Prohibited and Hazardous Occupation restrictions for minors.
DOL's Director of Youth Development, Michael Myers, said they've worked with the IOT team on a number of application development projects over the past five years.
"What I liked best about IOT is that they're in-house," he said. "We had used outside vendors before, but we decided to start working with IOT on a number of applications. We worked on the process of communicating back and forth and being patient with each other – collaboration is definitely key."
Myers, who had previously worked in the private industry and understood just how important this legislation was, worked with legislators on the bill that went into effect July 1.
Because of IOT's help, the project was ready to launch three months early.
"We gave 35 employers two months to test the system, where they could give feedback on what worked and what didn't," Myers said.
After two full months of testing, the system was launched for all employers on June 1.
Employers who fail to comply with the new law could face penalties of up to $400 per infraction, per minor employee. Indiana employers must keep all work permits issued prior to July 1, 2021 for two years.
If you have an application need, reach out to Larry Jenkins at ljenkins@iot.in.gov and let us help you turn your headache into an opportunity!
---
Indiana Law Enforcement Academy:
Case Study: Better remote-training experience with the help of IOT
The Indiana Law Enforcement Academy (ILEA) is a training academy located in Plainfield, Indiana, that conducts basic training of law enforcement officers across the state.

When the pandemic began, the Academy had to adapt like the rest of the country and find a way to offer their training remotely to all new police officers, jail officers, town marshals, and police chiefs who would typically come in-person to the facility.

The Academy was using a borrowed Zoom account from Indiana University to host all of their training until the Indiana Office of Technology offered a better solution.

The Use Case

The basic training course for new police officers consists of more than 600 hours of training. Significant areas of instruction include criminal and traffic law, firearms, emergency vehicle operations, physical tactics, emergency management services awareness, and human behavior. Officers must also study other police-related subjects such as accident investigation, criminal investigation, domestic violence and sexual assault, water rescue training, standardized field sobriety test, crime prevention and drug and narcotics. All of this had to be completed virtually.

"With Covid causing the shutdown, we were behind by several classes, but with IOT's help, we are now able to attempt to catch up," John Glover, ILEA Systems Analyst, said.

Real-time Collaboration

The Office of Technology (IOT) consults with state agencies to help find technical solutions to business problems. After meeting with ILEA and understanding their needs, IOT suggested Microsoft Teams as their collaboration toolset. Microsoft Teams enables people to join meetings, chat, share and co-author files, video conference with others, and more.

IOT Microsoft Specialist Stephanie Williams met with ILEA and documented their current set up and designed their future needs. Williams set up a Microsoft Teams account and a SharePoint site for sharing files for the agency. She trained ILEA on how to use Teams, including creating a meeting and sending a link to attendees to join the meeting.

A SharePoint Collaboration site was created so the team can work on projects, class material and recordings, and share information from anywhere on any device.

"We had great help working with Stephanie and Aaron when it came to the process of creating the SharePoint sites and any Teams accounts that were needed. It has helped us by increasing productivity and making training available to agencies across the state, and we will continue to use the SharePoint site to make training material available to officers," Glover said.

IOT Deputy/Assistant IT Director and Agency Liaison Aaron Corbett commended Williams on a job well done.

"I cannot stress enough how impressive Stephanie was, jumping into the project with both feet and immediately setting ILEA's expectations and moving the agency in a direction that best suited and fit their needs," he said.

About the ILEA

The governing body of the academy is a 17-member Law Enforcement Training Board who are appointed by the governor. The board mandated sets the requirements and criteria for the basic training.

In addition to the main training academy in Plainfield, there are five satellite facilities located in South Bend, Bloomington, Anderson, Terre Haute, and Jeffersonville that are certified by the board to offer training courses.