Get in touch with IOT:
Chat with Y.O.D.A. to get your question answered or reach a customer service representative. You can start by clicking the icon.
ASM Self-Service Portal is the one-stop shop to find IOT's services.
Phone (317) 234-HELP (4357) or toll free at (800) 382-1095
ASM Self-Service Portal - Track ticket progress, access IOT's chatbot, view IT Training and the IOT Services Catalog.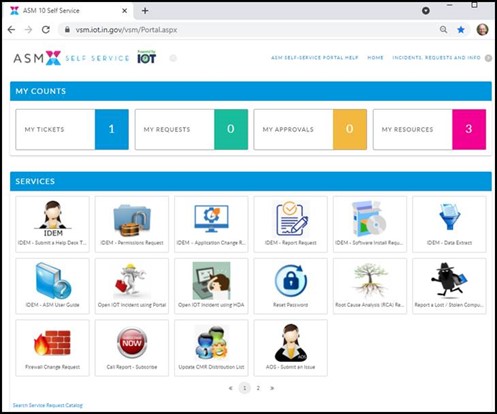 ---
Password Reset
Forgotten passwords can be reset using the automated web reset form Self-Service Password Management (SSPM). Before being able to reset a password, employees must first enroll in the program. If you have not already signed up for SSPM, please do so by visiting the password enrollment page to get started.
---
Request for Public Records
---
IOT Address
Indiana Office of Technology
Indiana Government Center North
100 North Senate Avenue Room N551
Indianapolis, Indiana 46204
Media contact
Graig Lubsen
317-268-8071
glubsen@iot.in.gov