Article
Section
CIO Paul Baltzell speaks at Indy Civic Hack Day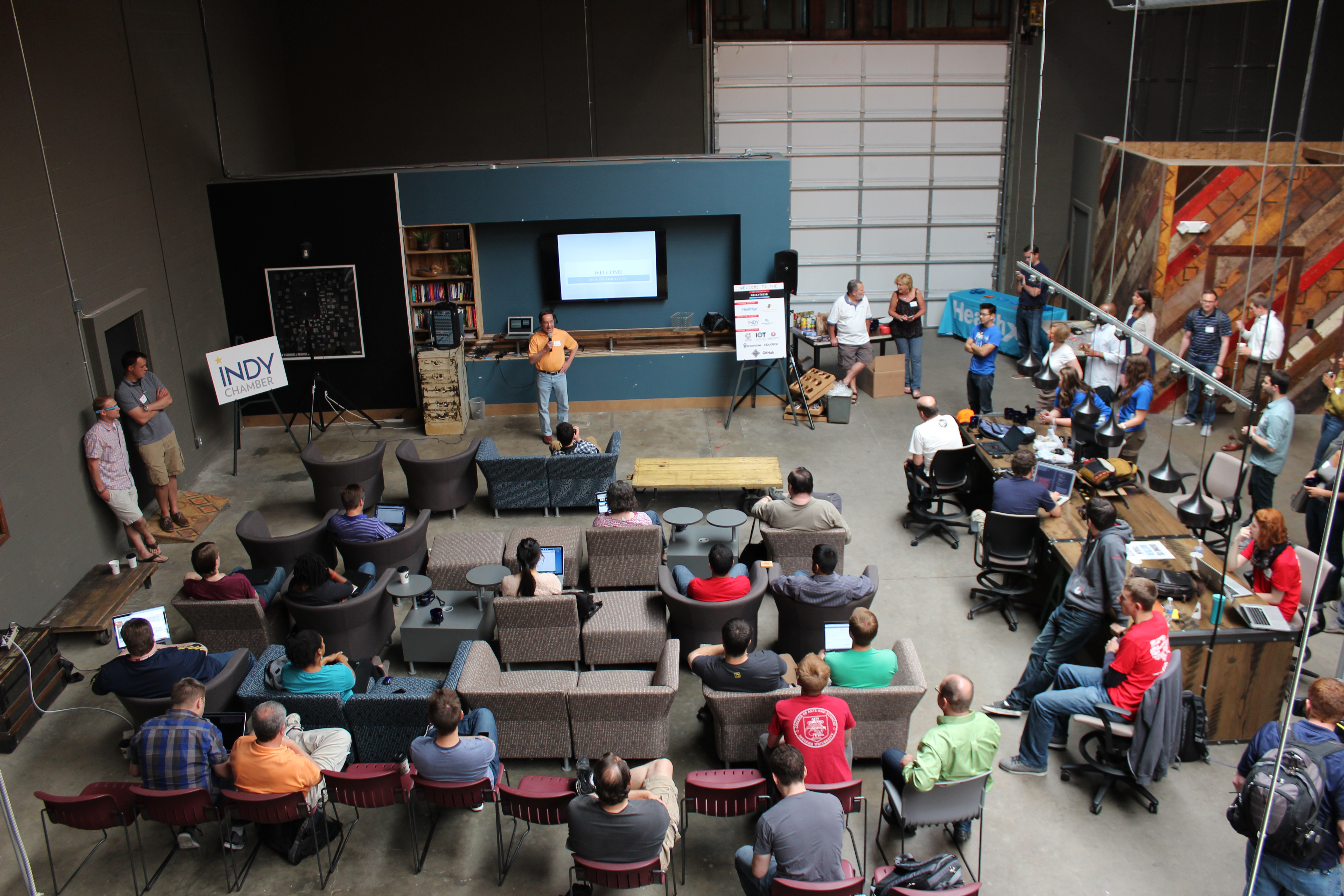 Chief Information Officer Paul Baltzell kicked off the day at the Indy Civic Hack Day. The event was part of the National Day of Civic Hacking, which encourages citizens to create applications that improve government service.
The 14 teams were provided data sets from the State Police, the Department of Transportation and the City of Indianapolis to tackle issues like traffic accidents and potholes.
The winning team created a smartphone app that detects vibrations in the road as people drive. The information is sent to a database and when a pothole is detected three different times, the information is sent to have the road repaired.
For more information about the day, visit www.indycivichack.com.