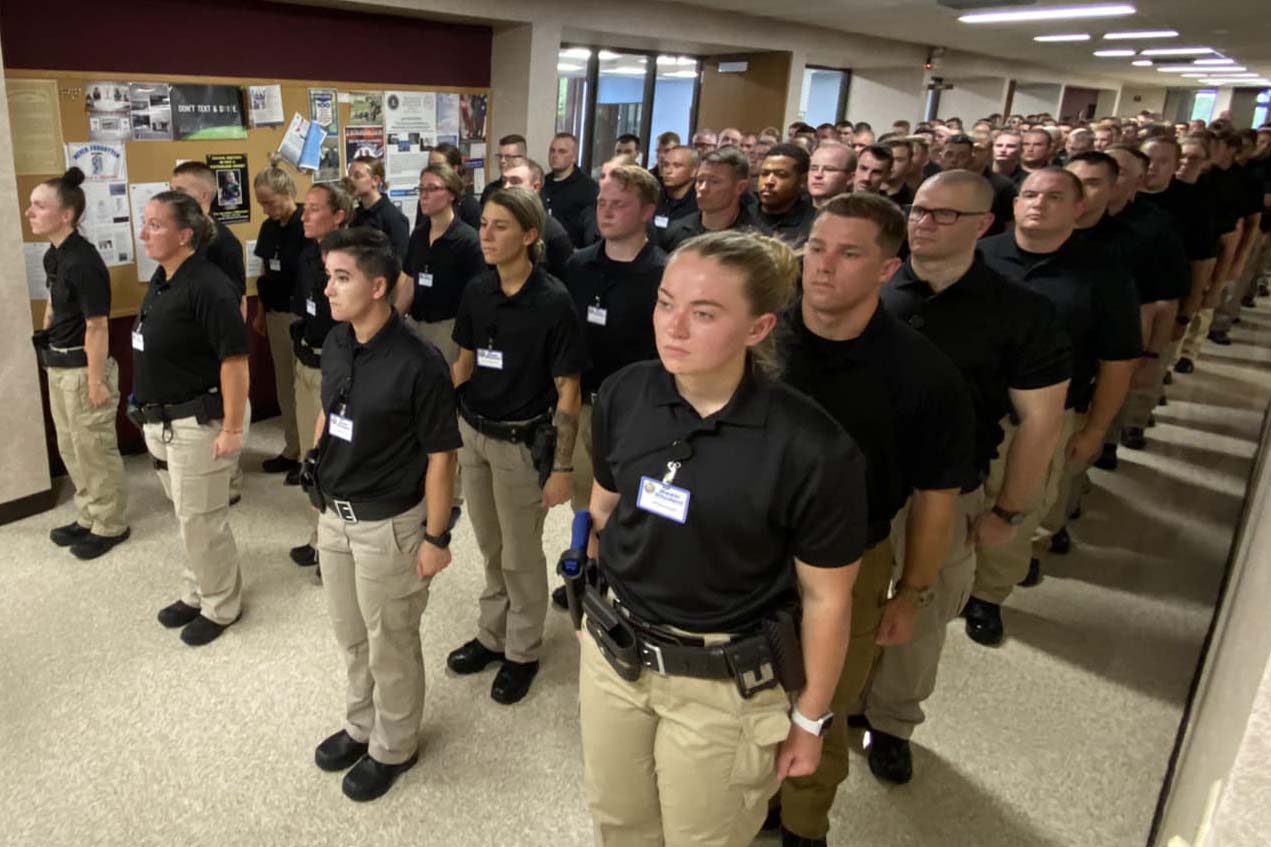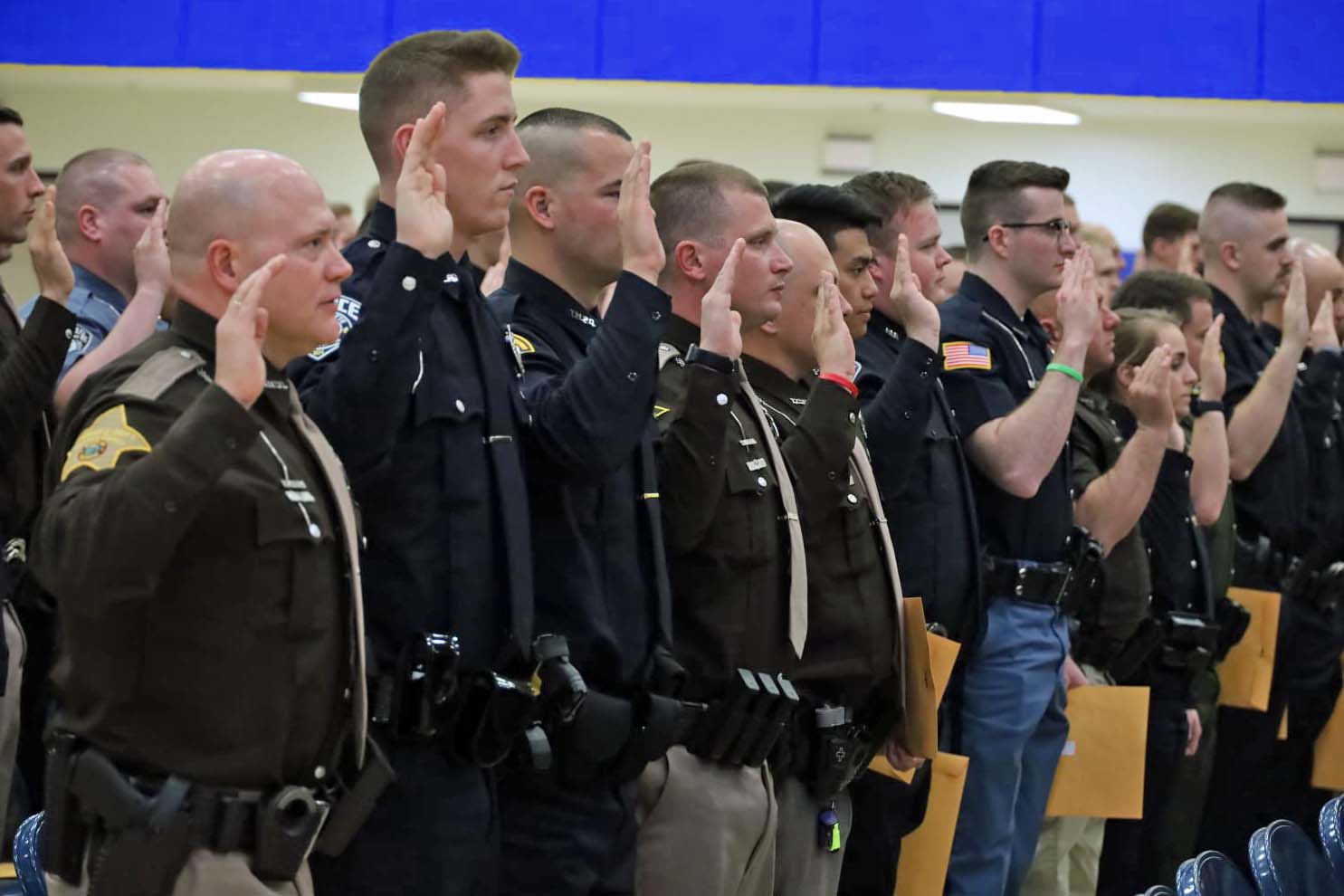 Welcome to the ILEA
Indiana Law Enforcement Academy
5402 South County Road 700 East
Plainfield, Indiana 46168-0313
Phone: 317-839-5191
Fax: 317-839-9741
Click here for map and directions to ILEA.
---
Important Updates on Tier II Classes
Beginning immediately, Tier II registration is now through a form found on the Acadis Portal. Recent Tier II classes have filled quickly, and the new system will permit the Registrar's Office to enroll students to better accommodate officers based on sworn or appointment dates. To register an officer for Tier II, the OIC should log on to the Acadis Portal and go to the Academy Resource tab. Make sure to use the Tier II Registration form and enter all required information. Registration can be made at any time as there will no longer be a registration date/time for Tier II. The Registrar's Office will make notification of acceptance into a specific class.
Tier II enrollment is prioritized by person, not by agency. Due to the number of officers needing Tier II training, ILEA does not permit holding a spot for an unknown officer or switching officers on the list. Substitutions may only be made with authorization of the Executive Director.
Please note, beginning January 2024, Tier II is expanding to 10-weeks in residence in Plainfield in addition to the on-line learning. The LETB approved an 80-hour increase in the Tier II curriculum, resulting in an additional two (2) weeks at ILEA, for a total of 10 weeks staying at the academy. This is still less than the Tier I curriculum and Tier II graduates accepting any Tier I positions must complete the entire Tier I course.
---
Important Information Concerning Tier I Registration
Due to the large number of requests to attend Tier I in Plainfield and the recent enrollment for class 2023-231 which filled up quickly, the ILEA is moving to a new registration method for Tier I training.
ILEA will begin using a new Tier I Class Registration Form found under the Academy Resource tab on the Acadis Portal. When the Registrar's Office begins enrollment for a Tier I class, priority will be given based on the sworn or appointment date (the date the one-year period begins to complete Basic training). Enrollment will continue down the list for those waiting the longest until class capacity is reached. Notification of acceptance to a Tier I class will be made approximately four (4) months prior to the start of the session. This should allow those officers who have been waiting to attend Tier I longest to enroll before those recently sworn or appointed.
Please note, the list is prioritized by person, not by agency. Due to the number of officers needing Tier I and to ensure fairness in accessing training, we cannot allow holding a spot for an unknown officer or switching officers on the list. Substitutions on the list can only be made by authorization of the Executive Director.
We hope this helps resolve some of the issues brought to our attention when attempting to enroll students in Tier I training. Thank you for assisting us.
---
A Message From the Executive Director
The Indiana Law Enforcement Academy is beginning the largest capital project since the facility opened in 1975.
The project includes a new dormitory, emergency vehicle driving track, scenario village and other updates.
This attached flyer outlines details. Please click on the link below, go to "bidding now", look for "ILEA expansion project".
https://www.in.gov/idoa/state-property-and-facilities/public-works/
Kind regards,
Timothy Horty
Executive Director
Indiana Law Enforcement Academy
---
Dates for Upcoming Tier I & II Classes:
Tier I Classes:
Tier I Basic Course 2023-231 - August 28 - December 15, 2023
---
Tier II Classes:
Tier II Basic Course 2023-29 - Registration Now Open.
Online begins: October 2, 2023, In person: October 23 – December 15, 2023
---
VISION:
A forward focused academy dedicated to the development of law enforcement professionals.
MISSION:
As Indiana's center for law enforcement education, the academy sets and maintains the standard for law enforcement education in the state. We prepare law enforcement personnel for service through continuous and innovative training guided by clear values and respect .

CORE VALUES:
· Professionalism - Perform your job with competence and a commitment to excellence.
· Accountability - Take responsibility for your work and actions by living up to the highest possible standard.
· Inclusion - Continuously recognizing the value of everyone's contribution to our mission.
· Respect - All are treated with dignity, fairness and a sense of purpose.
---