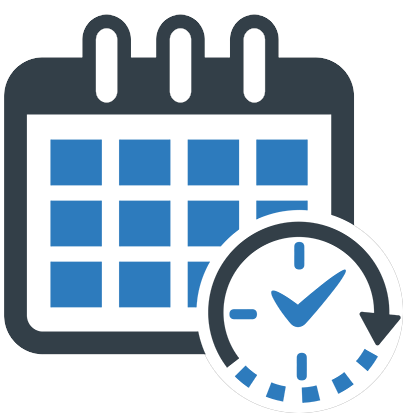 Attention: All DOR customer walk-in centers are now open for in-person assistance. Appointments are highly encouraged.
The District Offices of the Indiana Department of Revenue are open from 8 a.m. to 4:30 p.m. Monday through Friday.
Services Provided by Our District Offices
We will:
Answer individual and/or business tax questions
Submit completed state tax return(s) (paper filing only)
Help correct or adjust processed tax returns
Review and explain tax billing(s)
Process payments (cash*, checks, money orders, cashier's checks, Visa, or MasterCard)
Assist in setting up payment arrangements
Provide state tax forms (based on availability)
Answer questions about DOR's collection process (tax warrants with the sheriff and/or collection agency, bank levies, liens on credit reports, etc.)
Assist with resolving license protests
Please note:
We will not prepare any individual income tax returns or business tax returns.
If representing another person, a Power of Attorney (POA) form may be required.
*District Offices may only accept cash payments in the exact amount. Change cannot be provided.
District Office Locations
View on Google Maps
Hear Voice Directions
1531 South Curry Pike, Suite 400
Bloomington, IN 47403
(812) 339-1119
(812) 330-1804 fax
View on Google Maps
Hear Voice Directions
1200 Madison St. Suite E.
Clarksville, IN 47129
(812) 282-7729
(812) 282-0574 fax
View on Google Maps
Hear Voice Directions
New location as of Monday, July 26
1248 Washington St.
Columbus, IN 47201
(812) 376-3049
(812) 372-7368 fax
Our location at 3520 Two Mile House Rd. will close at noon on Friday, July 23.
View on Google Maps
Hear Voice Directions
500 S. Green River Road
Ste. 202, Goodwill Building
Evansville, IN 47715
(812) 479-9261
(812) 471-8189 fax
View on Google Maps
Hear Voice Directions
7230 Engle Road, Suite 314
Ft. Wayne, IN 46804
(260) 436-5663
(260) 434-1380 fax
Hear Voice Directions
100 N. Senate Ave., IGCN Rm N105
Indianapolis, IN 46204
(317) 232-2240
(317) 232-1843 fax
View on Google Maps
Hear Voice Directions
124 W. Superior St.
Kokomo, IN 46901
(765) 457-0525
(765) 452-0559 fax
View on Google Maps
Hear Voice Directions
100 Executive Drive, Ste. B
Lafayette, IN 47905
(765) 448-6626
(765) 448-2760 fax
View on Google Maps
Hear Voice Directions
1411 E. 85th Ave.
Merrillville, IN 46410
(219) 769-4267
(219) 769-9363 fax
View on Google Maps
Hear Voice Directions
3640 N. Briarwood Lane, Ste. 5
Muncie, IN 47304
(765) 289-6196
(765) 286-7346 fax
View on Google Maps
Hear Voice Directions
105 E. Jefferson Blvd. Ste. 350
South Bend, IN 46601
(574) 291-8270
(574) 291-8658 fax
View on Google Maps
Hear Voice Directions
30 N. 8th St., 3rd Floor
Terre Haute, IN 47807
(812) 235-6046
(812) 235-2352 fax