Main Content
Welcome To The Indiana Department Of Revenue
Featured Content
Are You A Remote Seller? You May Need to Register with DOR.
Check out our video for some helpful information.
Learn about Project NextDOR, DOR's multi-year modernization project.
Stay informed by reading our quarterly Tax Bulletin!
Find a list of the 2018 Individual Income Tax Forms.
Important Notices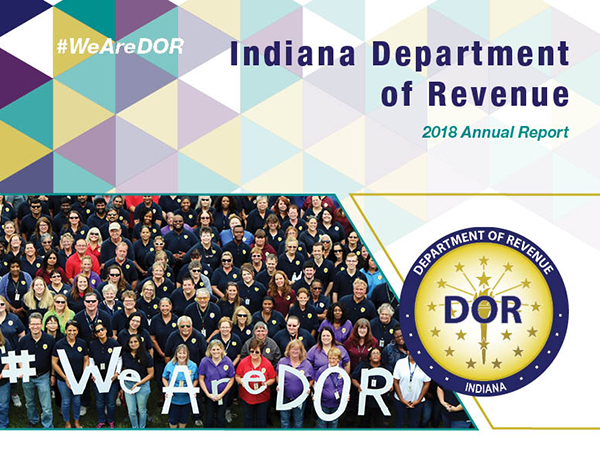 2018 Annual Report Available Online
Explore the improvements that the Indiana Department of Revenue has made in 2018 to ensure great customer service for Hoosiers by reading this year's annual report.
Overseas Earnings and Taxes
Federal law (IRC 965) states that any untaxed foreign earnings or profit is now a repatriated dividend that needs to be reported when filing both state and federal taxes. Find information here on how this may apply to you.