NEW - 2022 Indiana Academic Science and Computer Science Standards can be found
here
.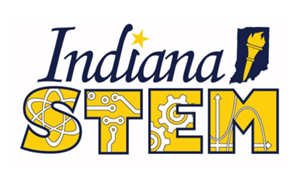 The Indiana Department of Education will collaborate with educators and schools across the state to implement Indiana's Priorities for STEM Education in an effort to provide access to high-quality, integrated STEM instruction and to increase student participation and achievement related to integrated STEM learning opportunities. In a constantly evolving world, STEM education will prepare all students to contribute to society through innovative problem solving as the next generation of thinkers, creators, advocates, and entrepreneurs.
Visit us in the Learning Lab!
STEM in the
New to the Learning Lab?
New users will be able to create an account and access the "Tour the IN Learning Lab with Our Team" resource to better understand how to navigate the Learning Lab.
New users will need to follow these steps:
Step 1. Register for a Learning Lab account
Step 2: After registering, click the Learning Lab button again to learn how to navigate the Indiana Learning Lab