Elevators & Amusement Rides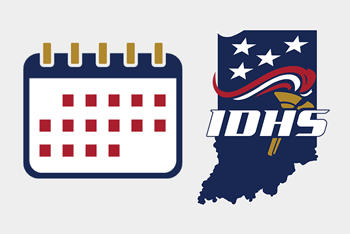 Schedule an Appointment
Please schedule an appointment online before you visit to conduct business with IDHS. No walk-ins will be accepted. Note: This system is not to be used for scheduling inspections.

Elevator Mechanic Written Competency Exam
The next exam date is scheduled for November 18, 2020. Learn more about it and how to notify IDHS of your intent to take the exam below.
About the Elevators & Amusement Rides Section
The Elevators and Amusement Rides section regulates two of the safest modes of transportation that exist today: elevators and amusement rides. As with any mechanical device, accidents can occur. However, the safety requirements for these devices are robust and accidents infrequent. It's been estimated that 275 million people travel 95,000 miles every day by elevator.
There are approximately 19,000 regulated elevators, escalators and amusement rides in operation during the year. Ensuring the safety of these mechanical devices are nationally certified inspectors. These inspectors perform inspections annually in office buildings, factories, hospitals, schools, nursing homes and in other not-so-common places such as TV towers, smokestacks, steel mills and grain storage buildings. These same inspectors will be found at fairgrounds, theme parks and indoor amusement parks inspecting amusement rides throughout the spring, summer, and fall and at ski lodges in the winter.
All National Association of Amusement Ride Safety Officials (NAARSO) are Level 1 certified amusement inspectors.
The amusement ride inspectors completed 512 amusement ride inspections in 2019.
Apply for a Permit
Update: Permits and status requests for amusement and entertainment are now accessed via the Public Safety Portal. In accordance with the state's goal to modernize and offer better customer service to Hoosiers, apply online and not by paper.
Please use the Public Safety Portal for permit applications to install or alter an elevator or to request or renew an elevator mechanic license. Visit the Application for Amusement & Entertainment Permit page for instructions on applying for amusement and entertainment permits before using the Public Safety Portal.
Public Safety Portal
Please note: When completing an online application, please use browsers Chrome or Edge; other browsers may experience issues.
Additional Resources