Division of Fire and Building Safety Overview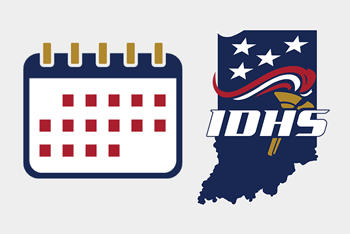 Schedule an Appointment
Please schedule an appointment online before you visit to conduct business with IDHS. No walk-ins will be accepted. Note: This system is not to be used for scheduling inspections.

Hours
8 a.m. – 4:30 p.m. Monday – Friday
except state-observed holidays
Indiana Dept. of Homeland Security
Indiana Government Center-South, Room E208
302 W. Washington St.
Indianapolis, IN 46204-2739
Call us: 317-232-2222
Email us: Email List
Fax us: 317-233-0497
News/Updates
Kitchen Fire Safety
More than 600 kitchen fire incidents took place in Indiana in 2019. Learn kitchen safety tips and how to extinguish cooking fires with the Get Alarmed kitchen fires flyer.
Residential Fire Fatalities Dashboard
The Division of Fire and Building Safety is committed to reducing the number of deaths caused due to residential fires in the state. A new dashboard tool shows a map of where these deaths have occurred in 2019 and 2020 and includes information on how the fires were caused. Agencies should continue to notify IDHS of all fatal fires via the Fatal Fire Report Form.
Special Recognitions
The Division of Fire and Building Safety recognizes public safety personnel for their service with special recognitions. Nominate a public safety worker for recognition from the State Fire Marshal or the EMS Section on the IDHS Special Recognition page.
"Get Alarmed" Reporting
Sponsoring fire departments are asked to continue reporting smoke alarms that have been installed as part of the Get Alarmed program using this form. For more information on the program, visit the Get Alarmed page.
About the Division of Fire and Building Safety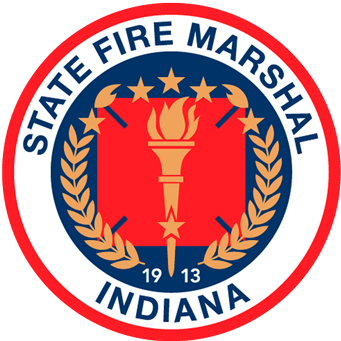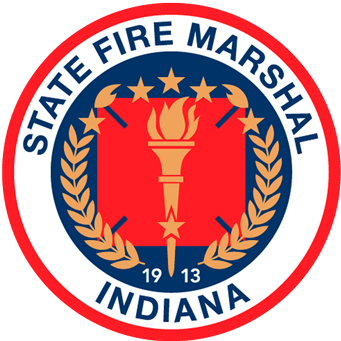 The Division of Fire and Building Safety inspects buildings, reviews architectural plans, certifies first responders and more around the state to ensure the day-to-day safety of Hoosiers.
The Indiana State Fire Marshal, appointed by the governor, serves as the director of the Division of Fire and Building Safety. The marshal directly oversees and guides the sections of the Academy, boilers and pressure vessels, code enforcement, elevators and amusement rides, emergency medical services, fire investigations, hazardous materials/radiation/CBRNE and training.
The Indiana State Building Commissioner, also appointed by the governor, oversees the sections of building plan review and code services.
All sections collaborate to prioritize safety for all Hoosier communities and citizens.
Areas
Residential Fire Fatalities Map
IDHS fire investigators are often called to assist local jurisdictions in suspicious residential fires where a person died. The map below tracks the number of people who have died in a residential fire in each Indiana county, whether IDHS performed an investigation or not.
View the full-screen dashboard