Contact Us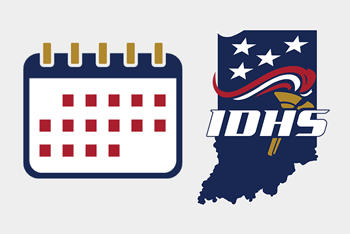 Schedule an Appointment
Please schedule an appointment online before you visit to conduct business with IDHS. No walk-ins will be accepted. Note: This system is not to be used for scheduling inspections.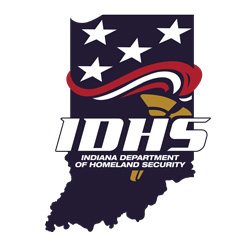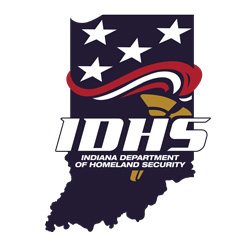 Contact Information
Business hours: 8 a.m. – 4:30 p.m. Monday – Friday
IDHS main office: 317-232-2222
County emergency management agencies (EMAs) and IDHS district-based personnel: See the interactive map below.
Information Requests
Public records requests: Visit dhs.in.gov/publicrecords to fill out the agency's online request form.
Media inquiries: Email pio@dhs.in.gov or call 317-234-6713.
Question about COVID-19? Contact the ISDH COVID-19 Call Center instead at 877-826-0011 (available 8 a.m. to 5 p.m.) or epiresource@isdh.in.gov.
Federal DHS or Indiana DHS?
Please contact the U.S. Department of Homeland Security if you are looking for information on international child adoption, citizenship, immigration and customs, airport security and programs like TSA PreCheck, passport applications or other national-level issues. The Indiana Department of Homeland Security is focused on protecting the people, property and prosperity of the Hoosier State through efforts such as emergency planning and operations, first responder training and building safety enforcement.
Section Contacts
County- and District-Based Technical Assistance Contacts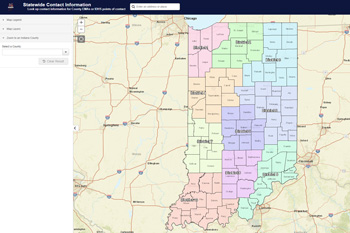 Use this interactive map to find contact information for county emergency management agencies, as well as for county- and district-based personnel that can provide technical assistance and guidance on a variety of matters. For general inquiries, media requests or public records requests, please use the contact information found above.
Write Us a Letter
Indiana Department of Homeland Security
Indiana Government Center South
302 W. Washington St., Room E208
Indianapolis, Indiana 46204