Indiana is All IN for Adoption
Questions and Answers from the All IN for Adoption event
We are excited to bring you the "All IN for Adoption" virtual event, a statewide panel co-hosted by the Indiana Department of Child Services and the Administration for Children and Families. Following the success of nearly 2,500 adoptions in 2019, Indiana seeks to increase successful adoptions in 2020/21 by asking our providers to be "ALL IN" with our work to support Indiana's adoptive families using high-quality pre- and post-adoption services.
The event will feature ACF Assistant Secretary Lynn Johnson, DCS Director Terry Stigdon, Children's Bureau Associate Commissioner Jerry Milner and more. A panel discussion will follow, with a Q&A to answer questions submitted during registration.
View the event flyer and register today.
NOTE: The All-In For Adoption" event on Oct. 29, 2020 is approved for 2.0 NASW Social Work Continuing Education Hours.
Event Resources
Adoption Resources
Meet the Speakers
DCS Director Terry Stigdon
Terry Stigdon, MSN, RN, was appointed as director of the Indiana Department of Child Services in early 2018 as part of Gov. Eric Holcomb's sweeping reform of the state's child welfare agency. In her first year in her new position, Stigdon has implemented changes aimed at offering the best service to Hoosier children and families. As a result of her efforts to provide the right care to the right child at the right time, the state has seen a decrease in children in residential treatment and foster care. Her leadership has also led to decreased staff turnover, resulting in better continuity of care for families involved in the child welfare system. When Stigdon joined the Department of Child Services, she was uniquely qualified to understand the mission ahead. Prior to her appointment, she spent nearly 20 years at Riley Hospital for Children. Her work took her to the pediatric intensive care unit as well as the emergency medicine and trauma center; there, she saw firsthand what can happen in the most serious cases of child neglect and abuse. Stigdon, a Chicago native, holds a bachelor's degree in nursing as well as a master's degree in nursing leadership and management.
ACF Assistant Secretary Lynn Johnson
Lynn Johnson is the assistant secretary at HHS's Administration for Children and Families. She was confirmed by the Senate on August 28, 2018.
Before joining the Trump administration, Mrs. Johnson served as the executive director of Jefferson County Human Services in Colorado, overseeing the county's Head Start program, as well as programs on the workforce, career and family services, child welfare, justice services and community assistance.
Prior to this position, Mrs. Johnson ran her own consulting firm, which dealt with mental health, high risk youth, developmental disabilities, child welfare and early childhood education.
She was the chief of staff to Colorado Lt. Gov. Jane E. Norton in 2003, and from 1999 to 2002 was a policy advisor to Colorado Governor Bill Owens. Before joining the Owens administration, Mrs. Johnson served as a senior specialist with the U.S. Courts as a probation and parole officer. She was responsible for direct supervision of offenders with mental health problems and offenders convicted of sex offenses.
Mrs. Johnson has a bachelor's degree in rehabilitation from the University of Northern Colorado and a master's degree in social work from Arizona State University. She is a graduate of the Federal Judicial Center National Leadership Development Program and Harvard Executive Education for State and Local Governments. Mrs. Johnson has been happily married for 32 years and is the mother of three adult children.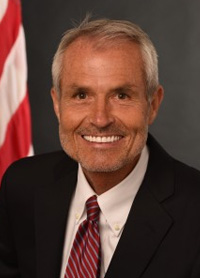 Children's Bureau Associate Commissioner Jerry Milner
Jerry Milner, D.S.W., is the Associate Commissioner at the Children's Bureau. Before joining the Trump administration at ACF, he served as the Vice President for Child Welfare Practice at the Center for the Support of Families.
At the Center for the Support of Families, he assisted state and local child welfare agencies in evaluating their child welfare programs, and designed and implemented improvements in practice, policy and procedures. His work includes the use of data, implementation science principles, development of practice models, systematic problem solving and the direct provision of technical assistance to achieve organizational changes and practice improvements in child welfare.
Dr. Milner comes to ACF with direct state-level experience as well. During his tenure as state child welfare director in Alabama, he led efforts to reform child welfare practice according to system of care principles. In addition to those positions, Dr. Milner worked in the Children's Bureau to implement and manage the Child and Family Service Reviews of state child welfare services programs.
He received his undergraduate degree in political science from Auburn University and graduate degrees in social work from the University of Alabama. Dr. Milner brings 43 years of practice, management and technical assistance experience in child welfare at the local, state and federal levels.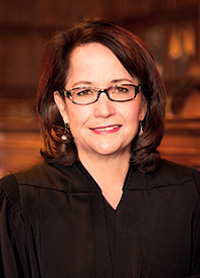 Chief Justice Loretta Rush
Loretta H. Rush took the oath of office as Indiana's 108th Supreme Court Justice in November 2012 after being appointed by Governor Mitch Daniels. The Judicial Nominating Commission named her Chief Justice in August 2014, and she was reappointed as Chief Justice in 2019.
Chief Justice Rush serves as Vice President of the Conference of Chief Justices Board of Directors, is a member of National Center for State Courts Board of Directors, and recently led response efforts to the addictions crisis as co-chair of the National Judicial Opioid Task Force.
She was also recently appointed by Chief Justice John Roberts to serve as a member of the Judicial Conference Committee on Federal-State Jurisdiction. In addition to being a member of local, state, and national bar associations, Chief Justice Rush is a Life Fellow of the American Bar Foundation and is an Academy of Law Alumni Fellow for the Maurer School of Law. She chairs or is a member of several commissions (including the Commission on Improving the Status of Children in Indiana and the Indiana Judicial Nominating/Qualifications Commission).
Prior to her appointment, Rush spent 15 years at a Lafayette law firm and was elected three times to serve as Tippecanoe Superior Court 3 judge. She was born in Pennsylvania and moved frequently as a child before settling in Indiana in 1972. She earned her undergraduate degree from Purdue University and her law degree from Indiana University Maurer School of Law, both with honors. She is married to Jim Rush with four children and two grandchildren.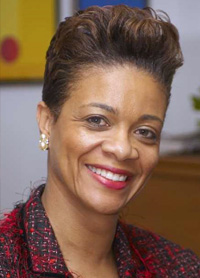 Edna Davis-Brown
Edna Davis-Brown, M.P.H., currently serves as an Implementation Specialist with the federally funded National Adoption Competency Mental Health Training Initiative (NTI) with the Center for Adoption Support and Education in Burtonsville, Maryland. She has supported/managed numerous projects for firms and national organizations in areas such as health equity and disparities, substance abuse prevention and treatment, HIV/AIDS treatment and prevention, child welfare and emergency mental health disaster response and coordination.
She previously served as Program Director with the American Psychological Association's Behavioral and Social Science Volunteer (BSSV) Program funded by the Centers for Disease Control and Prevention (CDC) delivering capacity building support to health departments and CBOs across the U.S. that provide HIV/AIDS prevention and treatment services. Edna holds a graduate degree in Public Health Education from the University of North Carolina's Gillings School of Global Health in Chapel Hill. She is also President of the Gregory B. Davis Foundation formed in memory of her youngest sibling who died of AIDS in 2000.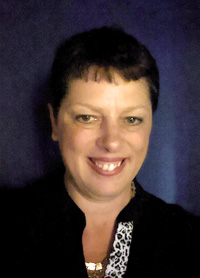 Jennifer Hamilton
Jennifer Hamilton is one of the Clinical Directors at The Villages of Indiana. She oversees clinical services at the Evansville office which covers several counties in DCS Regions 16 and 17. She provides direct service and supervises case managers who oversee children and families served in our foster care, post adoption, and private adoption programs. She has provided individual and family therapy to youth and families in all programs, particularly in our adoption services. Jennifer has also assisted in organizing foster care and post adoption conferences, educational opportunities, and support groups to families in her regions. Jennifer was in the first cohort to complete the training and clinical supervision for the Training for Adoption Competency at The Villages. Jennifer received her Master of Social Work degree from the University of Southern Indiana in 2000 and is a Licensed Clinical Social Worker in Indiana. She has worked at The Villages of Indiana for almost 20 years. Prior to this work, she worked in the mental health field for a total of 12 years in outpatient services and at a state operated facility. Jennifer also worked on a non-profit local hospice team prn for three years completing initial assessments and care to the clients and their families.
Besides her education and training, Jennifer's life has been personally touched by adoption. She was raised by a father who was adopted at age 9 from the Indiana foster care system, has an adopted aunt and uncle, and both of her brother's married women who grew up in foster and adoptive homes. Jennifer lives in Rockport, Indiana with her husband, Chris and two teenagers, Emma and Zach and their spoiled, sweet family dog, "Angel," a Chinese Crested Powder Puff. Jennifer has served on committees and local boards in her community to address the needs of children.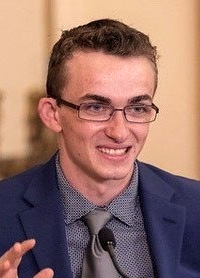 Joshua Christian
Joshua Christian is an alumnus of the child welfare system and dedicated advocate for foster youth and child welfare reform at the local, state, and national level. He has established quarterly meetings with the Indiana Department of Child Services executive team and partnered with local communities to raise awareness on the unique needs of foster youth. He also worked to help create the Foster Parent Bill of Rights and pass legislation extending foster care services to age 23 in the state of Indiana. During the summer of 2019, Joshua was selected as one of twelve foster care alumni advocates from across the country to participate in the Congressional Coalition Adoption Institute's (CCAI) Foster Youth Internship Program® in Washington, D.C. During his time at CCAI, he served as a legislative intern on the U.S. Senate Finance Committee under the leadership of Committee Chairman, U.S. Senator Chuck Grassley.
Joshua recently led a grassroots campaign, "Here our Voices" due to COVID-19 resulting in an executive order from Governor Holcomb to extend collaborative care services for older foster youth. He is interning this summer at the Administration for Children and Families (ACF), a division of the U.S. Department of Health and Human Services, under the mentorship of Associate Commissioner at the Children's Bureau, Jerry Milner. During this time, Joshua's primary responsibilities include communicating with those with lived experience and engaging in both adoption and permanency initiatives.
Joshua is a respected and experienced advocate. He received the "Outstanding Young Leaders" award from FosterClub and the "Adoption Excellence" award from the U.S. Department of Health and Human Services. Joshua is a published author of an in-depth federal child welfare policy report, Improving Educational Outcomes for School-Aged Children in Foster Care, which was presented to the U.S. Congress, Administration, U.S. Department of Health and Human Services, and private and public sectors. In 2020, Joshua founded the Indiana chapter of Foster Care Alumni of America. Joshua is pursuing a bachelor's degree in psychology with a concentration in social work at Marian University and anticipates graduating in December of 2020. He aspires to become a lobbyist, write a book, and use both his personal and professional experiences to stand alongside many other child welfare leaders who work in good faith, tirelessly on the frontlines to create a better child welfare system.
Marcia Loving-Wilkerson
Marcia Loving-Wilkerson, an adoptive parent of 6 sons and 3 grandchildren has been married for 11 years. She enjoys traveling and is navigating a new life stage of empty nest.
Previously employed 10 years with the State of Florida Department of Juvenile Justice, 8 years with the Indiana Department of Child Services, 2 years with the Evansville State Hospital and currently serves as a LSW in Emergency Services at Good Samaritan Hospital.
Margaret Abrell
Margaret Abrell is The Director of Adoption at The Village of Indiana. She oversees multiple adoption programs within The Villages including: Post Adoption Services, Wendy's Wonderful Kids, and the Domestic Private Adoption program. In addition, Margaret acts as the liaison between The Villages and the Indiana Adoption Program. She is a trainer for the Therapeutic Adoption Competency Training and the Villages Adoption Competency Training for Professional Development.
Margaret joined The Villages team shorting after earning her bachelor's degree from Indiana State University in 1996. She has worked in a variety of roles at The Villages including working at The Villages Group Home as the live-in Child-Care Provider, Family Preservation Case Manager, and Foster Care Adoption Case Manager. Margaret graduated from Indiana University in 2018 with a Master of Social Work Degree and is a Licensed Social Worker. She started her current role in 2019.
In 2009, she became a foster parent and fostered her now adopted daughter, KT. Margaret lives in Freedom, Indiana with her adoptive daughter and her fur baby, Tejano. In her free time, she enjoys spending time with her extended family and friends and traveling.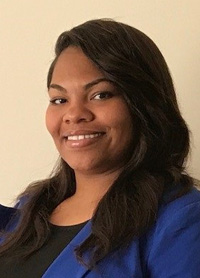 Whitney Smith
Whitney earned her Psychology degree from Indiana University Purdue University Indianapolis and is now pursuing a Master of Business Administration degree at Western Governor's University. Her work with the Indiana Department of Child Services began as a Family Case Manager. After learning about the agency, she knew that there was much work to be done and she needed to determine where she was most passionate and driven. It was adoption! She transitioned into the Adoption Consultant role where she advocated for our children who found it difficult to say "YES" to adoption; educated and reassured families who were hesitant about moving forward with adoption finalization and she's built relationships with providers to share success stories along the way.
Now, she serves as an Adoption Supervisor for the adoption program! She is thrilled to wake up to adoption work each day. Her work in adoption is constant and she realizes that it is one of the most influential pieces of a waiting youth's future. Empowering her team to move through the challenges that adoption presents is not taken lightly. When youth are matched with a family through the adoption program, it carries a huge weight into what their life will look like. One of her priorities within this program has been to promote being proactive rather than reactive in helping youth reach permanency. In this role, she encourages the team to move children through the recruitment process timely and with intent. As youth are matched with families, their lives are shaped and molded into new human beings with compelling achievements to share with the world.
In addition to the work she does with Indiana Adoption Program, she enjoys being the cornerstone of her family! Vacationing, reading, and baking are a few of the activities that fill her personal time.
She is excited about being a part of what is happening in adoption and she is looking forward to great change as things evolve!
Angela Green
Angela Green serves as the Regional Administrator for the Administration for Children and Families' Region 5 with an annual budget of $9.3 billion covering 6 Midwestern States and 34 federally recognized Tribes. In this capacity, she oversees the high-priority human services initiatives of the agency, administrative leadership and support for ACF's staff and human service emergency planning, preparedness and response. Angela is a Harvard Senior Executive Fellow with Harvard University's Kennedy School of Government. In partnership with Region 5 Housing and Urban Development office and Chicago Housing Authority, Angela co-leads the nation's first Human Trafficking Housing Pilot with six participating community service providers. She also initiated and leads an annual 10 state Economic Mobility Summit in collaboration with Region 5 Department of Labor—Employment and Training Administration, which brings together state commissioners and other thought leaders from both human services and workforce development to tackle barriers that inhibit economic growth for vulnerable families with action oriented solutions.
Green began her social work career in a youth-development setting for the Boys & Girls Clubs of Indianapolis. To further her growth in child welfare, Green obtained her Master of Social Work degree from Indiana University in 1999. In April 1999 she was selected by Children's Bureau, Inc., to develop and manage the state of Indiana's first community-based child protection project entitled Neighborhood Alliance for Child Safety in Indianapolis, Indiana. Under her leadership the program expanded from providing free quality services to 125 individuals within one zip code area the first year in operation to a little over 5,000 throughout the county by the sixth year. This project became the model program for the Indiana Department of Child Services (DCS) with mandated statewide replication. In March 2006 she accepted the challenge to become a part of the executive management team for DCS where she served as the Deputy Director of Practice Support. In her role as Deputy Director she lead the direction of policy, functionality of Indiana's child welfare information system, practice validation through a performance and quality improvement and formalization of data management for the department. During her tenure as Deputy Director, Indiana's child welfare policy manual was completely reconstructed and updated. In addition, she spearheaded the integration of a new continuous quality improvement process that included a multi-level systemic response to qualitative and quantitative data.
In 2005, Green accepted a mayoral appointment to the Health & Hospital Corporation Board of Trustees where she contributed her family centered concepts to support the actions of the public health agency and county hospital. In December 2007, Governor Mitch Daniels appointed Green to the Indiana Commission on Disproportionality in Youth Services, where she served as a co-chairman.
Prior to becoming a Regional Administrator, she served as one of ten Regional Program Managers for the federal child welfare agency, ACF's Children's Bureau. In this role she provided leadership and direction in managing the approval, monitoring and technical guidance for over $1.4 billion in child welfare funding to states and tribes for their foster care, adoption, child protection and child welfare services.
Angela Green believes that her life experiences and achievements have been opportunities to positively impact the lives of children and families. It is her desire to maximize opportunities for others to be able to courageously break barriers and create a society where "putting children first" is not simply used as poplar political rhetoric but as a basis for every decision.
Green holds a Master of Social Work degree from Indiana University and a Bachelor of Science in Psychology from the University of Indianapolis.