Victims of Crime Act Grant Program
Grant Status Closed
In 1984, the Victims of Crime Act (VOCA) established the Crime Victims Fund in the U.S. Treasury and authorized the Fund to receive deposits of fines and penalties levied against criminals convicted of federal crimes. The Department of Justice is responsible for the distribution of the funds, which are collected by U.S. Attorney's Offices, U.S. Courts, and the U.S. Bureau of Prisons. This Fund provides the source of funding for all activities authorized by VOCA.
Purpose
Funded by the U.S. Department of Justice Office for Victims of Crime (CFDA: 16.575), the purpose of the VOCA grant program is to provide high quality services that directly improve the health and well-being of victims of crime across the state and nation. "Crime victim" is defined as a person who has suffered physical, sexual, financial, and/or emotional harm as the result of the commission of a crime.
For the purpose of these programs guidelines, services are defined as those efforts that:
respond to the emotional, psychological, and/or physical needs of crime victims;
assist victims to stabilize their lives after victimization;
assist victims to understand and participate in the criminal justice system; and
restore a measure of safety and security for the victim.
VOCA is a reimbursement-based grant.
Eligible Entities
The following entities are eligible for the VOCA grant program:
Nonprofit organizations
Faith-based organizations
Units of local government
State agencies
If selected, VOCA subrecipients must protect the privacy and confidentiality of those being provided services, and must adhere to all of the requirements outlined in the request for proposal.
The award period for this grant shall be October 1, 2022 – September 30, 2024.
Projects should begin on October 1 and must be in operation no later than sixty (60) days after this date. Failure to have the funded project operational within sixty (60) days will result in the termination of the grant and de-obligation of all awarded funds.
All projects must conclude, and all funding obligations must be made no later than September 30, 2024. All outstanding expenses must be paid, and the Final Fiscal Report must be submitted via IntelliGrants within 30 days from September 30, 2024. Verification of payment for all expenses must be provided with the Final Fiscal Report. Any expenses that have not been paid within 30 days after September 30, 2024, will not be reimbursed. Late Fiscal and Programmatic Reports will not be accepted.
VOCA Program Guidelines establish eligibility criteria that must be met by all organizations that receive VOCA funds. These funds are to be awarded to subrecipients only for providing direct services to victims of crime through their staff. Each subrecipient organization shall meet the following requirements:
Financial Support. Organizations must show that25%or more of their funding comes from non-federal sources in order to apply.


Record of Effective Service. Organizations must demonstrate a record of providing effective services to crime victims. This includes having the support and approval of its services by the community, a history of providing direct services in a cost-effective manner, and financial support from other sources.


Volunteers. Subrecipients must use volunteers unless the State determines there is a compelling reason to waive this requirement. The volunteers are not required to provide direct services to victims. A VOCA waiver request can be found here and attach completed form to attachment section of application.


Coordination. Subrecipients must promote, with the community, coordinated public and private efforts to aid crime victims. Coordination may include, but is not limited to, serving on state, federal, local, or Native American task forces, commissions, working groups, coalitions and/or multi-disciplinary teams. Coordination efforts also include developing written agreements that contribute work to improve and provide more comprehensive services to crime victims. Coordination efforts qualify an organization to receive VOCA victim assistance funds but are not activities that can be supported with VOCA funds.


Victim Compensation. Subrecipients must provide assistance to potential recipients of crime victim compensation benefits. Such assistance may include identifying and notifying crime victims of the availability of compensation, assisting them with application forms and procedures, obtaining necessary documentation, and/or checking on a claim's status. Additional information on compensation can be found at Indiana Crime Victim Compensation.


No Charge. Services must be provided to victims at no charge through any VOCA funded program. Any deviation from this requires prior approval by the state. The purpose of the VOCA victim assistance grant program is to provide services to all crime victims regardless of their ability to pay for services rendered or availability of insurance or third-party payment resources.
The Office for Victims of Crime (OVC) has encouraged States to support programs in the following areas:
Marginalized Communities. Programs that actively seek to include diverse and frequently marginalized communities and efforts in identifying the needs of these communities.


Equity and Racial Justice. Programs that advance equity, civil rights, racial justice, and equal opportunity. The term "equity" means the consistent and systematic fair, just, and impartial treatment of all individuals, including individuals who belong to underserved communities that have been denied such treatment, such as Black, Latino, and Indigenous and Native American persons, Asian Americans and Pacific Islanders and other persons of color; members of religious minorities; lesbian, gay, bisexual, transgender, and LGBTQ+ persons; and persons with disabilities.


Underserved. Programs that serve underserved communities that include populations that have been systematically denied a full opportunity to participate in aspects of economic, social, and civic life, including isolated rural areas; communities affected by persistent poverty or inequality; and communities exemplified by the list in the preceding definition of equity.
The activities listed below are allowable activities under this funding.
Civil Legal Services for Victims. Allowable when the need for such services arises as a direct result of the victimization. The following are illustrative examples of some circumstances where civil legal services may be appropriate: protective and restraining orders against a stalker or abuser; campus administrative protection or stay away order proceedings; family, custody, contract, housing, and dependency matters for victims of intimate partner violence, child abuse, sexual assault, and elder abuse; immigration assistance for victims of human trafficking and domestic abuse victims; intervention with creditors, law enforcement (e.g., to obtain police reports), and other entities on behalf of victims of identity theft and financial fraud; intervention with administrative agencies, schools/colleges, tribal entities, and other circumstances where legal advice or intervention would assist in addressing the consequences of a person's victimization.


Facilitation of participation in criminal justice and other public proceedings arising from the crime. The provision of services and payment of costs that help victims participate in the criminal justice system and in other public proceedings arising from the crime (e.g., juvenile justice hearings, civil commitment proceedings), including, but not limited to: (1) Advocacy on behalf of a victim; (2) Accompanying a victim to offices and court; (3) Transportation, meals, and lodging to allow a victim who is not a witness to participate in a proceeding; (4) Interpreting for a non-witness victim who is deaf or hard of hearing, or with limited English proficiency; (5) Providing child care and respite care to enable a victim who is a caregiver to attend activities related to the proceeding; (6) Notification to victims regarding key proceeding dates (e.g., trial dates, case disposition, incarceration, and parole hearings); (7) Assistance with Victim Impact Statements; (8) Assistance in recovering property that was retained as evidence; and (9) Assistance with restitution advocacy on behalf of crime victims.


Forensic Interviews. VOCA funding may be used for forensic interviews of children and adults only when all three of the following criteria is met: 1) the results of the interview will be used not only for law enforcement and prosecution purposes, but also for identification of needs such as social services, personal advocacy, case management, substance abuse treatment, and mental health services, 2) interviews are conducted in the context of a multidisciplinary investigation and diagnostic team, or in a specialized setting such as a child advocacy center and 3) the interviewer is trained to conduct forensic interviews appropriate to the developmental age and abilities of children, or the developmental, cognitive, and physical or communication disabilities presented by adults.


Immediate Emotional, Psychological and Physical Health and Safety. Services that respond to immediate needs of crime victims include, but are not limited to: (1) Crisis intervention services; (2) Accompanying victims to hospitals for medical examinations; (3) Hotline counseling; (4) Safety planning; (5) Emergency food, shelter, clothing, and transportation; (6) Short-term (up to 45 days) in-home care and supervision services for children and adults who remain in their own homes when the offender/caregiver is removed; (7) Short-term (up to 45 days) nursing home, adult foster care, or group-home placement for adults for whom no other safe, short-term residence is available; (8) Window, door, or lock replacement or repair, and other repairs necessary to ensure a victim's safety. (9) Costs of the following, on an emergency basis (i.e., when the State's compensation program, the victim's (or in the case of a minor child, the victim's parent's or guardian's) health insurance plan, Medicaid, or other health care funding source, is not reasonably expected to be available quickly enough to meet the emergency needs of a victim (typically within 48 hours of the crime): Non-prescription and prescription medicine, prophylactic or other treatment to prevent HIV/AIDS infection or other infectious disease, durable medical equipment (such as wheelchairs, crutches, hearing aids, eyeglasses), and other healthcare items are allowed; and (10) Emergency legal assistance, such as for filing for restraining or protective orders, and obtaining emergency custody orders and visitation rights.


Legal Assistance for Victims. Legal assistance services (including, but not limited to, those provided on an emergency basis), where reasonable and where the need for such services arises as a direct result of the victimization. Such services include, but are not limited to: (1) Those (other than criminal defense) that help victims assert their rights as victims in a criminal proceeding directly related to the victimization, or otherwise protect their safety, privacy, or other interests as victims in such a proceeding; (2) Motions to vacate or expunge a conviction, or similar actions, where the jurisdiction permits such a legal action based on a person's being a crime victim; and (3) Those actions (other than tort actions) that, in the civil context, are reasonably necessary as a direct result of the victimization.


Mental Health Counseling and Care. Mental health counseling and care, including, but not limited to, outpatient therapy/counseling (including, but not limited to, substance-abuse treatment so long as the treatment is directly related to the victimization) provided by a person who meets professional standards to provide these services in the jurisdiction in which the care is administered.


Peer-Support. Including, but not limited to, activities that provide opportunities for victims to meet other victims, share experiences, and provide self-help, information, and emotional support.


Personal Advocacy and Emotional Support. Personal advocacy and emotional support, including, but not limited to: (1) Working with a victim to assess the impact of the crime; (2) Identification of victim's needs; (3) Case management; (4) Management of practical problems created by the victimization; (5) Identification of resources available to the victim; (6) Provision of information, referrals, advocacy, and follow-up contact for continued services, as needed; and (7) Traditional, cultural, and/or alternative therapy/healing (e.g., art therapy, yoga). Personal advocacy may also include: services to assist crime victims with managing practical problems created by the victimization, such as acting on behalf of the victim with other service providers, creditors, or employers; assisting the victim to recover property that is retained as evidence; assisting in filing for compensation benefits; and helping to apply for public assistance.


Relocation Expenses. Generally, relocation is appropriate where needed for the safety and well-being of a victim, including, but not limited to, reasonable moving expenses security deposits on housing, rental expenses, and utility startup. Arrears for utilities are an allowable expense if the cost was incurred during the grant period. Programs approved to provide relocation services to crime victims must submit agency policies with their application that identify the criteria that must be met for a victim to be eligible for relocation assistance.


Services to Incarcerated Individuals. Victim service providers may provide services to incarcerated individuals, but the services must address issues directly arising from the victimization and not the crime for which that individual was incarcerated. The rule does not mandate that states make funding available for services to incarcerated victims, but rather, merely permits them to do so; therefore, the ICJI will make a determination regarding the appropriate delegation of responsibility (and fiscal burden) between victim service agencies/organizations and detention/correctional facilities with regard to caring for this victim population.


Transitional Housing. Transitional housing is generally allowed for those who have a particular need for such housing, and who cannot safely return to their previous housing, due to the circumstances of their victimization. Transitional housing may include travel expenses, rental assistance, security deposits, utilities, and other costs incidental to the relocation to such housing, as well as voluntary support services such as childcare and counseling. Transitional housing will be viewed as appropriate for victims of domestic violence and their dependents, victims of human trafficking, victims with disabilities abused by caretakers, and other victims who have a particular need for transitional housing, and who cannot (or should not) return to their previous housing situation due to the circumstances of their victimization. Programs applying for transitional housing must submit agency policies with their application that identify the criteria that must be met for a victim to be eligible for transitional housing assistance.


Transportation. Transportation is allowable for victims to receive services and to participate in criminal justice proceedings.
Personnel Costs. The costs directly related to providing direct services, such as staff salaries and employee benefits, including malpractice insurance, the cost of advertising to recruit VOCA-funded personnel, and the cost of training paid and volunteer staff. Overtime and on-call pay are allowable expenses but must be on a separate line item in the budget that includes the rate of pay.


Costs Necessary to Providing Direct Service. This includes prorated costs of rent, telephone services, transportation costs for victims to receive services, emergency transportation costs that enable a victim to participate in the criminal justice system, and local travel expenses for service providers.


Skills Training for Staff. Developing the skills of direct services providers so that they are better able to offer quality services to crime victims. VOCA funds can be used for training both VOCA funded and non-VOCA funded service providers who work within a VOCA subrecipient organization and provide VOCA allowable services. Volunteers can be included in VOCA supported training.


Training Material. Purchase of materials such as books, training manuals, and videos for direct service providers, within the VOCA funded organization, and costs for in-service staff development. Any printed material must include the federal award that paid for the material.


Equipment. Purchase of furniture and equipment that provides or enhances direct services to crime victims, as demonstrated by the VOCA subrecipient. Costs must be prorated if the equipment is not used exclusively for VOCA victim-related activities. Equipment is defined as tangible non-expendable personal property having a useful life or more than one year and an acquisition cost of $500.00 or more per unit. Three bids or quotes are required for all equipment.


Repair and/or Replacement of Essential Items. Repair or replacement "of items that contribute to maintaining a healthy and/or safe environment for crime victims, such as a furnace in a shelter." The cost of the repair or replacement must be prorated among all sources of income.


Public Presentations and Awareness. Presentations in public forums, such as schools and community centers that are designed to identify crime victims and refer them to needed services. These costs may include staff time, materials, brochures, and advertising costs. Costs for food, gifts, give away trinkets or honorariums are not allowable expenses under VOCA.


Operating and Supply Costs. Prorated Operating costs are allowable if costs are part of an approved project and are necessary to the project implementation and operation. Examples of allowable costs include office supplies, equipment use fees when supported by usage logs, printing/photocopying, postage, brochures which describe available services, and books and other victim related materials. Supplies that will not benefit victims are not allowable such as kitchenette supplies (coffee, cups, and napkins).


Administrative Time. Administrative time to complete VOCA-required time and attendance sheets and programmatic documentation, reports, and required statistics; administrative time to collect and maintain crime victims' satisfaction surveys and needs assessments used to improve victim services delivery within the VOCA funded project; and the prorated share of audit costs. Administrative costs cannot exceed 10% of the total award amount.


Professional Fees. Any contract entered into by a subrecipient using federal funds must follow the rules covering Procurement as described in 2 CFR Part 200 and the current version of the OJP Financial Guide. Individual consultant fees, under VOCA, are limited to $650 per day or $81.25 per hour.


Supervision of Direct Service Providers. Supervision of direct service providers when it is "necessary and essential to providing direct services to crime victims".
The activities listed below are out of the program scope, and they can't be supported by this program's funding.
Direct cash assistance to victims.


Most medical costs (including nursing home care, in-patient treatment, hospital, and non-emergency medical or dental treatment).


Prevention of crime activities or activities that assist in prosecution of perpetrators.


Perpetrator rehabilitation.


Property loss such as replacement of stolen or damaged property.


Substance abuse counseling for victims when not related to victimization.


Alcohol, food (except emergency food for victims) and entertainment costs.


Bonuses or commissions.


Construction, capital improvement, or land acquisition (purchase of real property).


Costs associated with Boards including insurance and fees.


Costs not associated with direct services to victims.


Expenses incurred outside of the grant period.


Fundraising (including financial campaigns, endowment drives, solicitation of gifts and bequests, and similar expenses incurred solely to raise capital or obtain contributions) and time spent procuring funding including completing federal and state funding applications.


Inherently (or explicitly) religious activities.


Indirect administrative costs over 10% of the total grant budget.


Legal fees of applicant.


Lobbying.
Total Agency Budget: If the applicant agency is a nonprofit, nongovernmental entity, please complete and upload a "Subgrantee Basic Budget (non-profit Applicant budget form)". Be sure to complete both the Organizational tab and the Employee tab. The form can be found on the ICJI website here. This does not apply to units of government.


Indirect Cost Rate: If the applicant agency has a federally approved indirect cost rate, ICJI will accept this rate. You must provide ICJI with a copy of the federally Indirect Cost Rate agreement showing the rate and effective date. If the applicant elects to use the de minimis rate of 10% of modified total direct costs (MTDC), then it must provide a list of indirect costs and the calculation used to determine the amount charged.


Sustainability Plan: Please attach a document detailing the applicant's plan to maintain the program if funding decreases or ends.


Timeline: Please attach a timeline for the completion of the project and/or expenditure of the grant funds.


Letters of Endorsement: Please attach at least one letter of endorsement evidencing community support for the applicant's program.


Miscellaneous.

Completed and signed EEOP certification form.


If applying for funds for personnel costs, attach the relevant job descriptions.


If applicable, attach other requested information.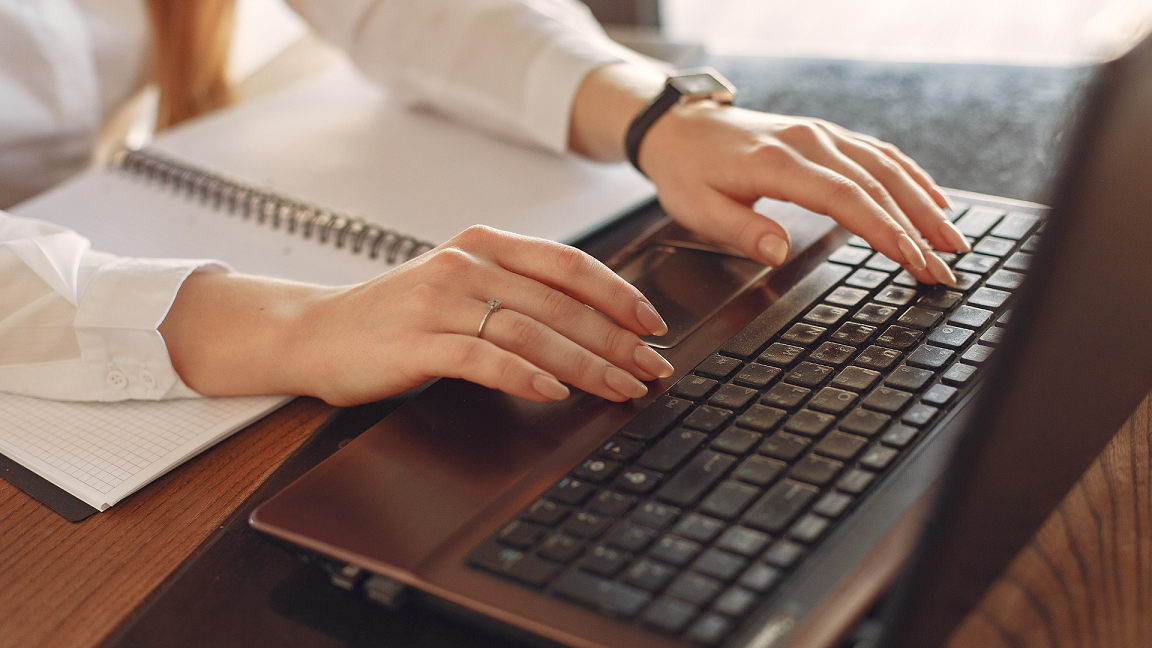 Subgrant Award Report (SAR)
The (SAR) must be submitted within 90 days after the subaward's start date. For guidance on submitting the SAR, click here.
Quarterly PMT Reports
These reports are submitted quarterly, and below are some helpful resources and templates. To view the VOCA Reporting Calendar, click here.
PMT Webinar Training
This training walks subgrantees through the process of completing quarterly VOCA PMT reports. It included an overview on how to enter data, as well as common reporting mistakes and solutions. At the end of the training, subgrantees had the opportunity to ask questions relevant to reporting and receive guidance on correctly completing reports.
Webinar slides process | Webinar Q&A | Subgrantee PMT Training Guide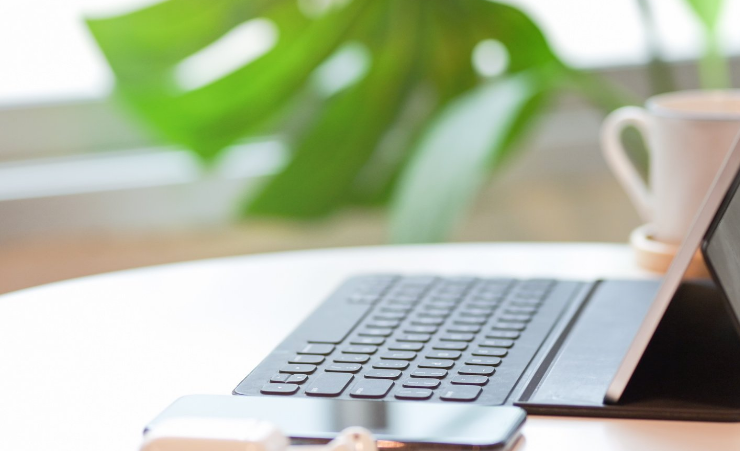 Webinar on the 2022 VOCA Request for Proposal
ICJI's Victim Services Division recently conducted a webinar on the 2022 VOCA grant that covered a basic overview of the program, important highlights and what to know before applying. While the webinar wasn't recorded, below are links to the PowerPoint presentation and information captured during the attendee Q&A.
Technical Assistance
For technical assistance with submitting an application, contact the ICJI Helpdesk, which is open Monday through Friday from 8:00 a.m. to 4:30 p.m. ET, except state holidays. ICJI is not responsible for technical issues with grant submission within 48 hours of grant deadline.
Email Us