NextLevel Grants Management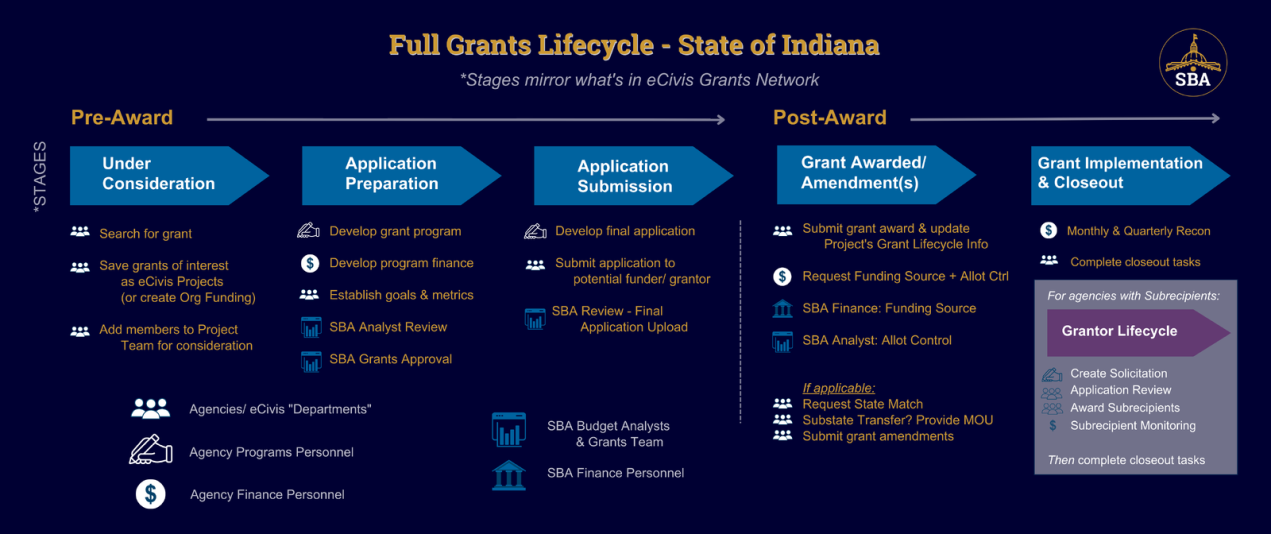 NextLevel Grants Management is an Office of Management and Budget/State Budget Agency-driven initiative to improve how we manage federal grants.
The centerpiece of NextLevel Grants Management is eCivis. eCivis is grants management software that tracks federal grants from application to close-out. The software will unlock new federal funding opportunities for Indiana's state agencies, streamline our federal grants application approval process, and enhance the efficiency of our internal controls for managing grants.
Additionally, eCivis, NextLevel Grants Management will also include a new grants management section of SBA's website, tailored training materials for eCivis users, and a built-out SBA Grants Management Division to support agencies' grants management.
State Budget Agency has spent the last year aligning eCivis' functions and capabilities with SBA's processes. SBA will begin using eCivis to approve and manage federal funding assistance – grants - on September 1, 2023.
It's the same process in pursuit of the same grants…just better results!