Detectives assigned to this section specialize in cyber crime, child pornography, and developing intelligence information about criminal activity.
Crimes Against Children Unit
The Crimes Against Children Unit consists of one sergeant and five detectives who conduct investigations involving the possession and distribution of child pornography and exploitation. These detectives utilize the latest technology in pursuing individuals who prey on children.
Cyber Crime Unit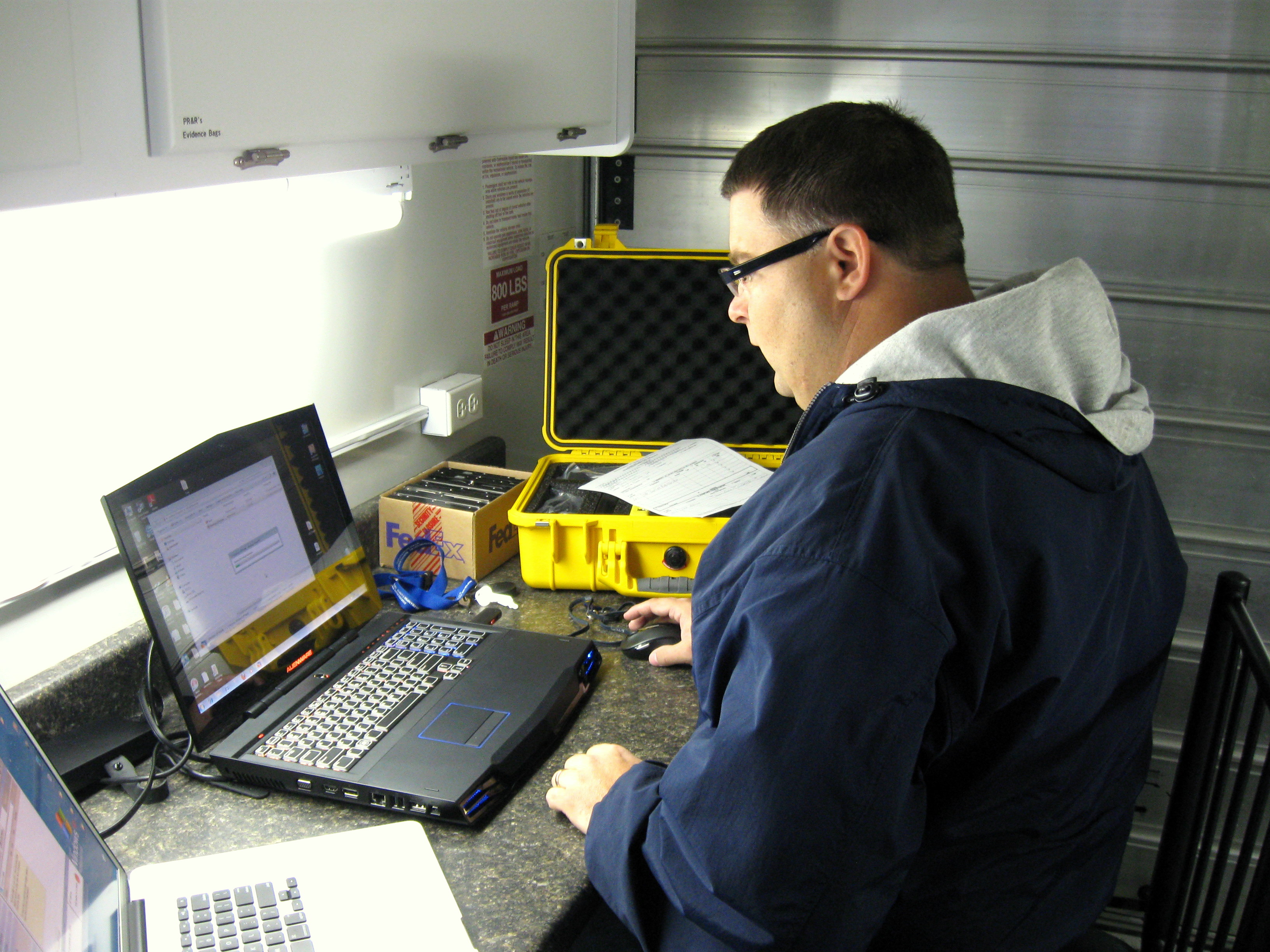 A Cyber Crime detective retrieves computer evidence
The Cyber Crime Unit was established in May 1998. This unit provides law enforcement officers assistance in criminal investigations where the use of any type of digital media was used an integral part of the crime. The unit consists of six sergeants who conduct forensic retrieval of digital evidence. There are also 28 trained Digital Media Recovery Specialists who are utilized throughout the state on as needed basis to conduct on-scene computer previews.