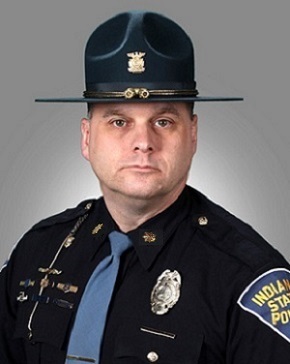 Major Charles R. Sorrells
The Assistant Chief of Staff / Human Resources and Administration coordinates for the Superintendent all matters regarding the personnel management and administration needs of the Department.
With delegated authority from the Superintendent over Human Resources and Administration, among several other responsibilities the Assistant Chief of Staff / Human Resources and Administration monitors and analyzes personnel strength data to estimate Department readiness, projects future manpower requirements, and develops plans to maintain organizational strength through active and effective recruiting programs. He coordinates with the Assistant Chief of Staff / Fiscal to ensure budgetary requirements for manpower salary is known and any fiscal impact regarding salary changes are projected accordingly.
He also manages the ISP Health Care Program for active and retired employees, negotiating contracts associated with the ISP Health Care Program. He oversees the Pension and Supplemental Pension Trusts as Trustee, serving as Executive Secretary and liaison to the Treasurer of State, and managing the Pension Advisory Board and Insurance Advisory Committee as they pertain to employee needs and requests. As part of those responsibilities, he projects the requirements to maintain robust pension and insurance programs.
Additionally, the Assistant Chief of Staff / Human Resources and Administration Organizes and supervises administrative support activities relating to the operation of the Department, and supervises personnel management procedures relating to hiring, retention, transfer, separation of employment, and all duty assignments and status changes. He manages all leaves of absence and long-term / short-term disability programs (sworn and civilian) and maintains a current appraisal of morale and influencing factors, planning, coordinating, and supervising the unit awards program.
Benefits Section
---
Benefits Unit:

Line-of-Duty Claims
Workers' Compensation
Short Term Disability
Health/Life Insurance Benefits
Family Medical Leave Act (FMLA)

D.R.O.P. Unit:

Deferred Retirement Option Program (DROP)
Partial Lump Sum Option Program (PLSO)
Pensions
Retirement Benefits
Employment Services Section
---
Employment Services Unit:

Trooper Selection Process
Capitol Police Section Selection Process
Motor Carrier Inspector Selection Process
Civilian Vacancy Announcements
Civilian Hiring Process
Civilian In-Processing

Recruiting Unit
Human Resources Section
---
Policy Development / Interpretation
Division Program Implementation
Manpower Planning and Coordination
Budget Preparation
Promotions and Promotion Statistics
Job Descriptions
Performance Factors