Sergeant Todd R. Harless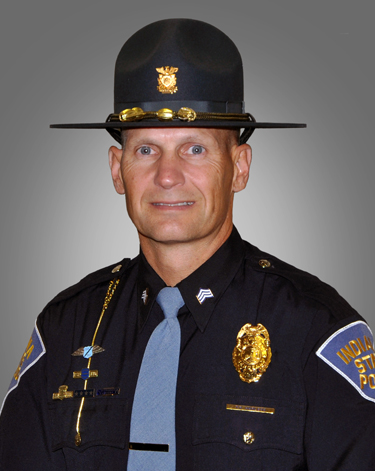 The Indiana State Police is an organization rich in history and traditions recognizing the long line of faithful service provided by its members from its earliest beginnings down to this day. The Department Protocol Officer works directly under the supervision of the Superintendent to ensure that appropriate honor and recognition is given to those who have gone before, and to those who continue to serve today.
Duties
The Protocol Officer's duties include but are not limited to:
Promote the Department's mission;
Coordinate the Department Awards Program and forward all award considerations to the Superintendent for approval and facilitate all appropriate recognition ceremonies;
Evaluate Department service award requests and facilitate recognition as directed by the Superintendent; work with the other members of the Superintendent's Primary and Personal Staffs to ensure all responsibilities are fulfilled;
Coordinate all promotion ceremonies within the Department;
Maintain regular contact with Staff Officers and Commanders to ensure that life events involving employees such as, but not limited to births, deaths, marriages or other significant events are brought to the attention of the Superintendent. Responsible for all death notification announcements ("10-0 Reports") as approved by the Superintendent;
Liaison between the Honor Guard Commander and the Superintendent concerning funeral details involving current and retired employees;
Coordinate the annual General Headquarters and District Memorial Services;
Act as the Line of Duty Death Survivor point of contact;
Conduct educational and informational meetings for the Department employees at the direction of the Superintendent;
Document and communicate concerns to the Superintendent for issue resolution and then provide the Superintendent's response to the responsible Staff Officer(s) and/or Commander(s) for dissemination;
Propose policies to respond to employee concerns when appropriate;
Ensure Department policy questions submitted to the Superintendent are channeled to the respective Staff Officer or Commander for prepared response consistent with the Superintendent's intent and purpose;
Answer/initiate official correspondence;
Act as the Indiana State Police liaison to the Governor's Office for constituent inquiries;
Perform other duties as required by the Superintendent.