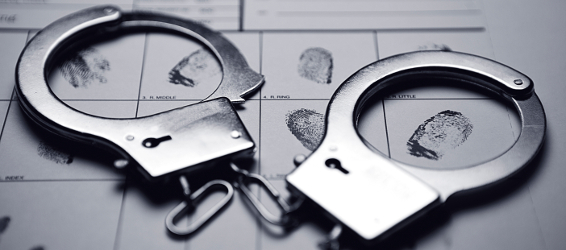 A fingerprint-based Indiana Full Criminal History report contains all reported arrests, charges, and dispositions within the State of Indiana. It does not contain Federal arrests or arrests by agencies outside of Indiana. This report is used principally for a Criminal Record Review Challenge.
If you are uncertain which type of Criminal History Service you need, please check with the person or organization that asked you to obtain your criminal history.
Completeness of this information is based upon county participation.
The ISP Criminal Justice Information Services (CJIS) Section has partnered with IDEMIA to provide electronic applicant fingerprinting to better serve the needs of Indiana Citizens. Fingerprinting service centers have been established throughout Indiana to take Applicant Fingerprints for Electronic submission to ISP for Processing. All criminal history processing will be performed by ISP Personnel; no criminal history information will be available to IDEMIA.
To register online:
Click on the button below.
On the IdentGO page that opens, click on "Online Scheduling"
Pick a language of English or Spanish.
Type in your first name, and last name and click on GO
Click on the down arrow and pick "Criminal Record Review Challenge" and click GO
Enter your zip code in the field provided. Once you do, the page will display the sites and available times for you to schedule your fingerprinting. Once you have picked a place, time and date, simply follow the rest of the prompts.
Payment can be make electronically by credit card or debit card at time of scheduling. You can also pay at the fingerprinting service center by cashier's check or money order.
Once the process is completed you will receive either a copy of your transcript or a No Record Letter. To challenge any part of your record with which you do not agree, please email the Indiana State Police Criminal Justice Information Services Section at:
CriminalHistory@isp.IN.gov or call 317 232-8262
It is best to have court documentation to back up your challenges. You can obtain the needed documentation from the courts in which you were originally tried.
Or call the toll free number at 1-877-472-6917 to set up your appointment by phone.