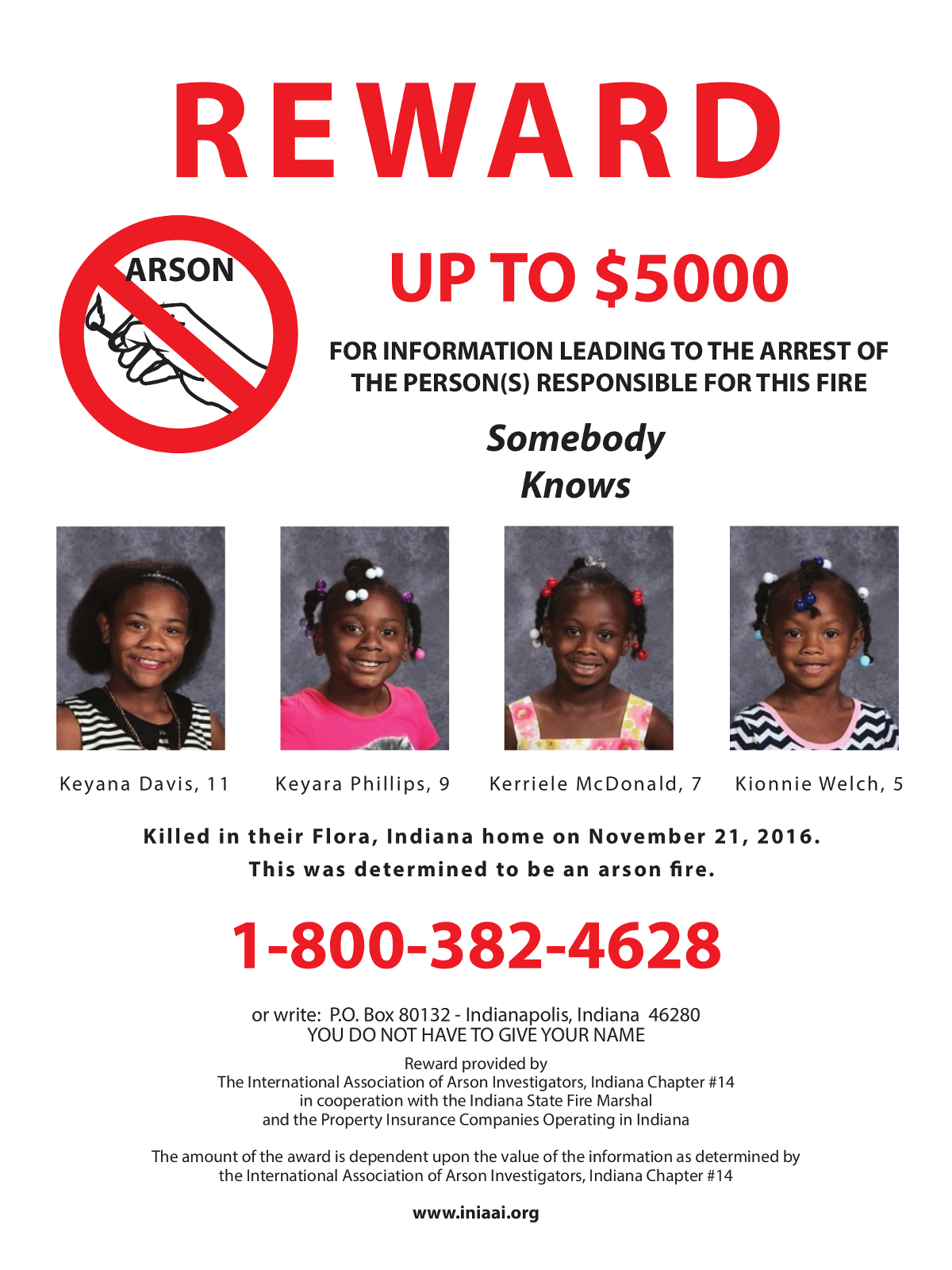 On Monday, November 21, 2016, the Flora Fire Department, Carroll County EMS, Flora Police, and Carroll County Sheriff's Department responded to a house fire located at 103 East Columbia Street, Flora, Indiana. This fire was determined to have been intentionally set and the investigation of this arson fire continues.
The fire resulted in the deaths of four children: Keyana Davis, 11, Keyara Phillips, 9, Kerriele McDonald, 7, and Kionnie Welch, 5. The mother of the four children, Gaylin Rose, and two responding police officers, suffered non-life-threatening injuries.
The Indiana State Police is the lead investigative agency and is being assisted by the Carroll County Sheriff's Department, the Flora Police Department, and fire investigators from the Indiana Department of Homeland Security.
This is an ongoing criminal investigation and the Indiana State Police ask anyone with information regarding this arson fire to call 1-800-382-4628.
A reward of up to $5,000 is being offered for information leading to the arrest and conviction of the person(s) responsible for this fire.