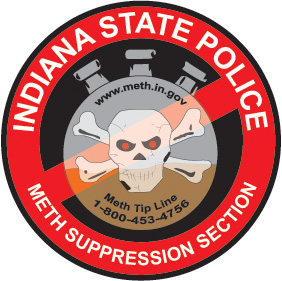 With warmer weather approaching, more people will be outside walking, jogging and bike riding in rural areas. The potential exists that some people may come across a meth lab or the toxic trash left behind by those who have manufactured methamphetamine.
The Indiana State Police Meth Suppression Section reminds citizens that the trash from outdoor meth labs contains chemicals that are toxic, flammable, corrosive, and acidic. When mixed together the chemicals are highly explosive. The fumes are toxic and can cause internal damage to organs.
If you think you've found a meth lab, call the Indiana State Police Meth Hotline at:
1-800-453-4756
or
Tips may be made anonymously.
Learn more about the dangers of meth at http://www.meth.in.gov/