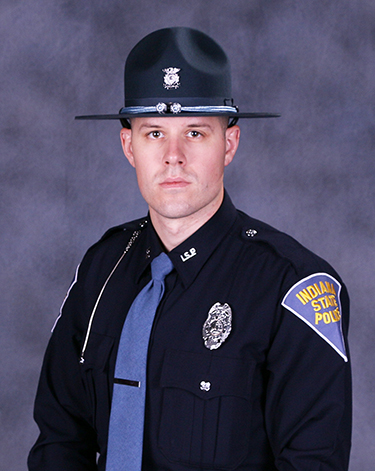 Hometown: Franklin, Indiana
District: Indianapolis
Appointed: December 13, 2018
Deceased: June 28, 2023
Trooper Aaron N. Smith was assisting fellow Troopers who were in pursuit of a stolen vehicle on Ronald Reagan Parkway, north of I-70, in Hendricks County. Trooper Smith, while attempting to de-escalate the pursuit by deploying stop sticks, was struck by the suspect vehicle. Trooper Smith was rendered medical care at the scene and at Eskenazi Hospital in Indianapolis, where he succumbed to his injuries.