The ISP Memorial is located on the east side of Indianapolis, just off Post Road at I-70. Visitors are welcome to visit and may sign in at the front desk Monday through Friday from 8:30 a.m. to 4:00 p.m. The Remembrance Walk leads to the ISP Memorial and eternal flame. Inscribed on three black granite tablets are the names of Indiana State Police personnel killed in the line of duty. The sound of Taps echoes every hour from 6:00 am to 8:00 pm through a grove of trees surrounding the memorial site. On memorial stones at every Indiana State Police post throughout the state are the following words:
As we that are left behind grow old they shall not grow old. Age shall not weary them nor the years condemn. At the going down of the sun and in the morning, WE SHALL REMEMBER THEM.
- adapted from For the Fallen by Robert Laurence Binyon, September 21, 1914
For information on how you can support the maintenance of the Memorial, and help keep alive the memory of those we have lost, please visit our ISP Memorial License Plate page.
For a list of the dates and time of the annual ISP District Memorial Services, please visit our Memorial Services page.
Our Fallen Heroes is a graphic of all ISP personnel who have given their lives in the service of the citizens of Indiana, overlaid on a map of the state.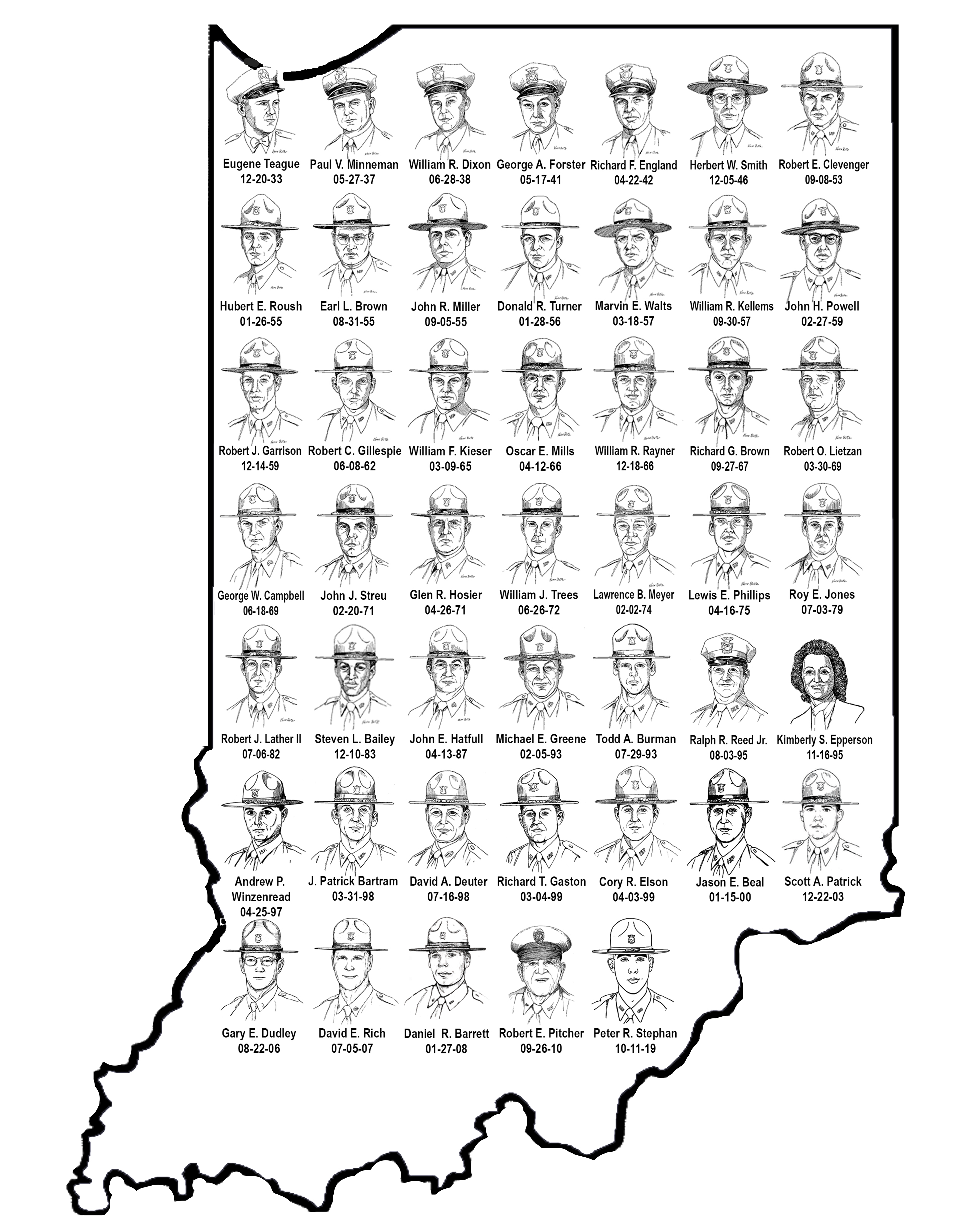 Below are listed all of ISP's Fallen. Clicking on their photo or name will open a page dedicated that individual, with additional photos and information.