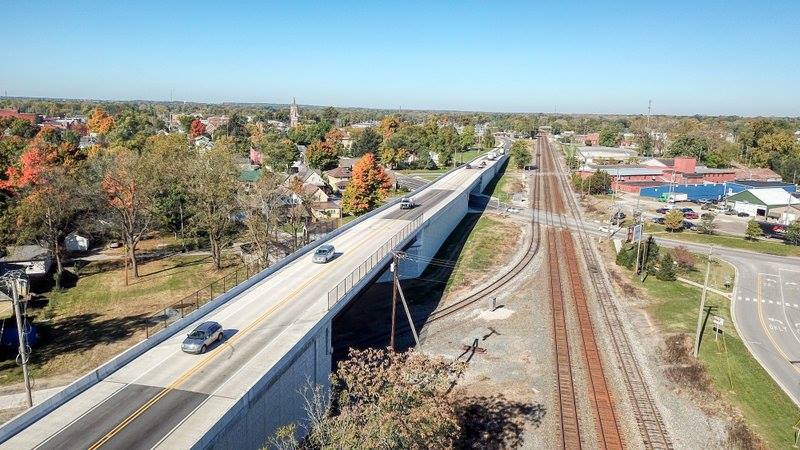 Working in Conjunction with Local Government
While INDOT maintains all interstate highways, U.S. routes, and state roads in Indiana, many of these roads are also significant parts of local communities. In order to be good neighbors, INDOT works with local government in a variety of ways, including grant opportunities, project coordination, and maintenance.
INDOT is constantly looking for new ways to engage with local leaders and the public. In 2020, the agency convened an INDOT/LPA Collaboration Committee consisting of key stakeholders in an effort to continuously improve its level of service to Hoosier communities and taxpayers.
This committee consists of city, town, and county representatives as well as INDOT personnel, including members of the executive office, local programs, and government affairs team.
As a resource to all local government agencies, agendas and PowerPoint presentations for each of the committee's quarterly meetings will be uploaded below.
The INDOT/LPA Collaboration Committee is just one example of the agency's efforts to ensure opportunities exist for local involvement at the city, county, or regional level. The links below provide an overview of INDOT programs that provide Indiana communities with an opportunity for collaboration, funding, or coordination.
Additional Resources
INDOT Communications provides a variety of helpful resources, including brochures, guides, fliers, and one-page information sheets, which can be utilized by you and your constituents. These documents can be found here: in.gov/indot/3576.htm.
Newsletter Sign-Up
GovDelivery is the state of Indiana's mass communication tool. It is used by all state agencies to directly communicate to key audiences and the public. This is a great way for local elected officials as well as the public to stay up-to-date on the latest projects, road closures, public input sessions, funding availability, and important deadlines. You can subscribe to a number of different newsletters specific to your location and area of interest.
Contact:
Scott Manning
Indiana Department of Transportation
100 N. Senate Ave., Room N758
Indianapolis, IN 46204
317-517-0072
SManning1@indot.IN.gov