Thomas J Moore Staff Instructor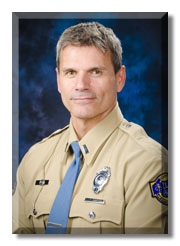 ….served over 17 years in Law Enforcement with the Aurora and Greendale Police Department's in Dearborn County as well as serving as a Law Enforcement Specialist in the United States Air Force.

Lt. Moore is a graduate of the ninety-ninth (99th) Basic session of the Indiana Law Enforcement Academy and has also attended Phillips and Hanover Colleges.

He holds certificates as a Physical Fitness Specialist from the Copper's Institute and is also a CrossFit Level 1 Trainer and a Kettlebell Instructor.

He additionally holds certifications as an instructor in Strategies and Tactics of Patrol Stops (STOPS), Physical Tactics, Emergency Vehicle Operations (EVO), Verbal Judo, OC Spray and Taser.

Lt Moore's primary duties consist of being the OIC of the Tier II Basic Training Program, the coordinator of the Physical Training program, Physical Tactics instruction as well as serving as a Drill Instructor with the Basic course.