Main Content
Article
Police Chief Executive Training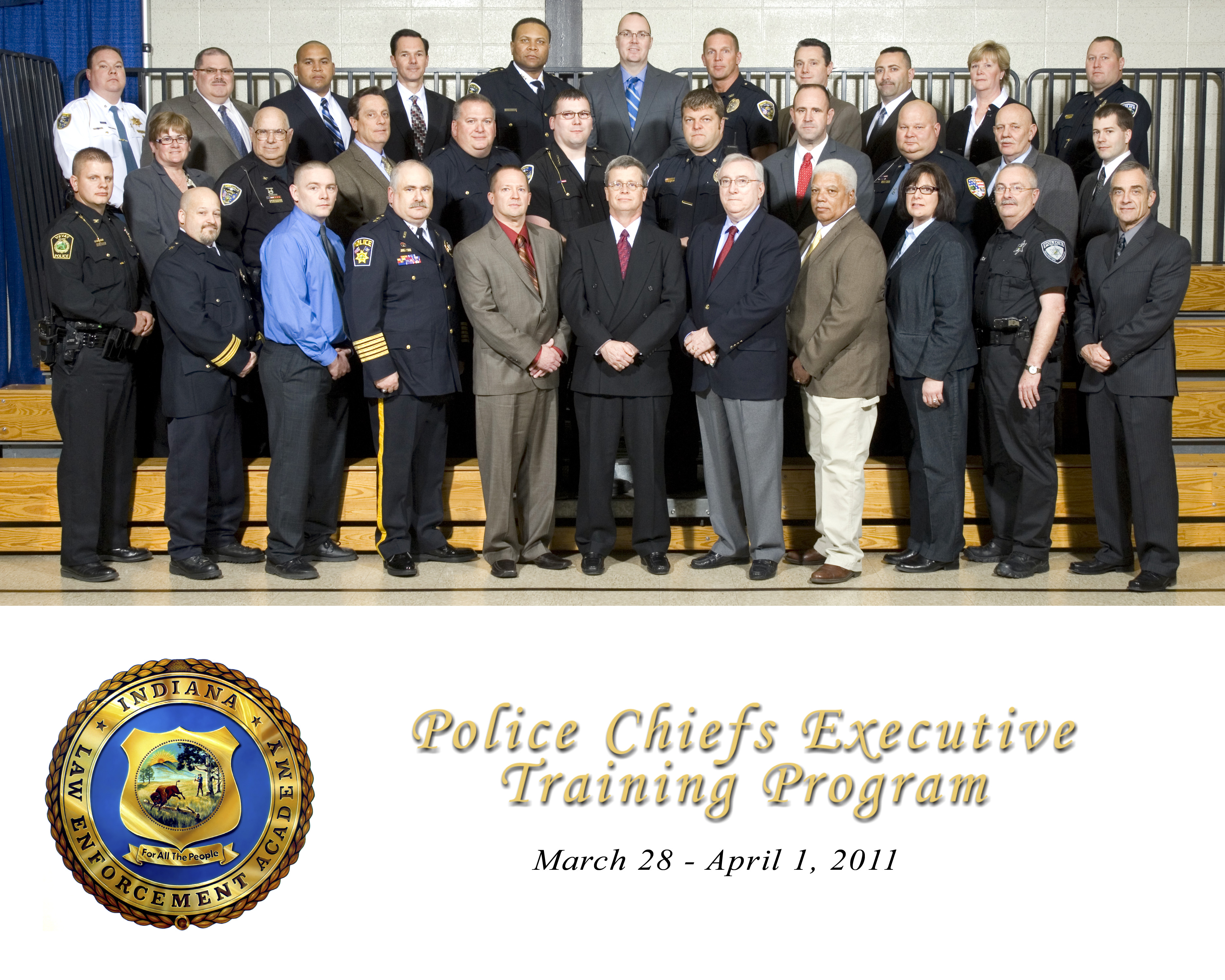 In 1987 the Indiana Legislature passed legislation for the Indiana Law Enforcement Training Board to adopt rules under IC 4-22-2 to establish an executive training program for newly appointed Chiefs. The Law Enforcement Training Board established the police chief executive training program under 250 IAC 2-5-1. This course is designed to provide related topics for newly appointed chiefs of city police departments and towns having a metropolitan police department.
Newly appointed chiefs shall apply for admission to the executive training program within two (2) months of the date that he or she initially takes office and must successfully complete this program within six (6) months of initially taking office. However, if this program is not being offered during that time period, then the police chief must successfully complete the next available executive training program that is offered after initially taking office. In addition, if there are available openings after being filled by persons mandated to attend, then with the Executive Director's approval town marshals, deputy chiefs or other high- level administrative officers may attend this training.
The police executive training program shall include topics in the areas of liability issues, media relations, policy making, use-of-force, discipline, accounting/administration, emergency vehicle operation, cultural diversity and other department/administrative programs. Additional training may include topics that would benefit administrators serving in this position. This training will consist of not less than forty (40) hours of instruction, participation and an examination.
You may contact the academy at (317) 839-5191 and ask for Lt. Steven Guthrie for additional information on this training.