The Point-in-Time (PIT) count is a count of people experiencing homelessness in one single night of the year, usually in the last 10 days of January. PIT Coordinators around our Balance of State in 91 out of 92 counties organize the count in their communities with help of volunteers.
Volunteers distribute paper surveys and interview people on the night designated for the count. Then, designated people entered this information in the Homeless Management Information System database.
The Indiana BoS HMIS team run a report to compile all the data gathered and submits the results to the Department of Housing and Urban Development (HUD)
2023 Housing Inventory Count
2023 Point-In-Time Count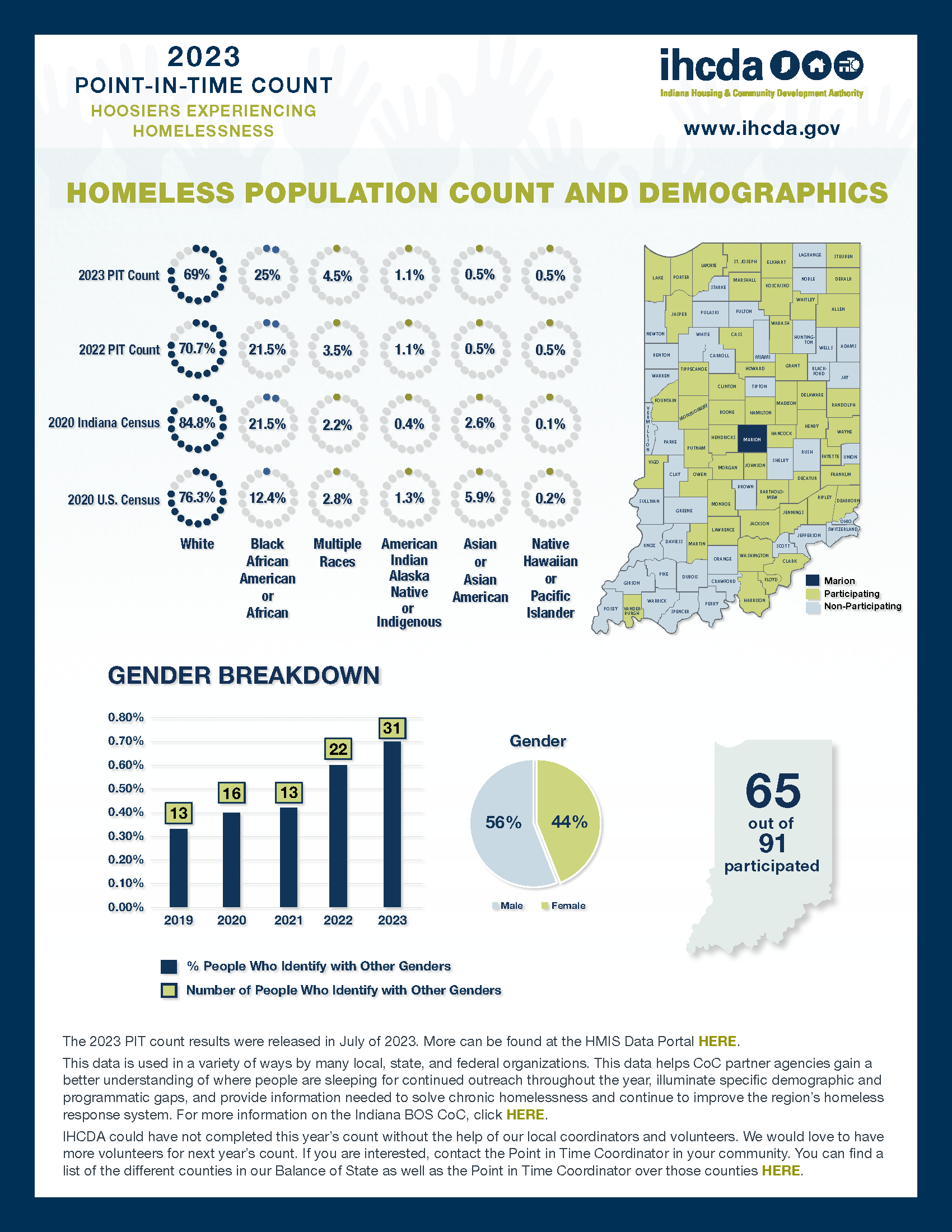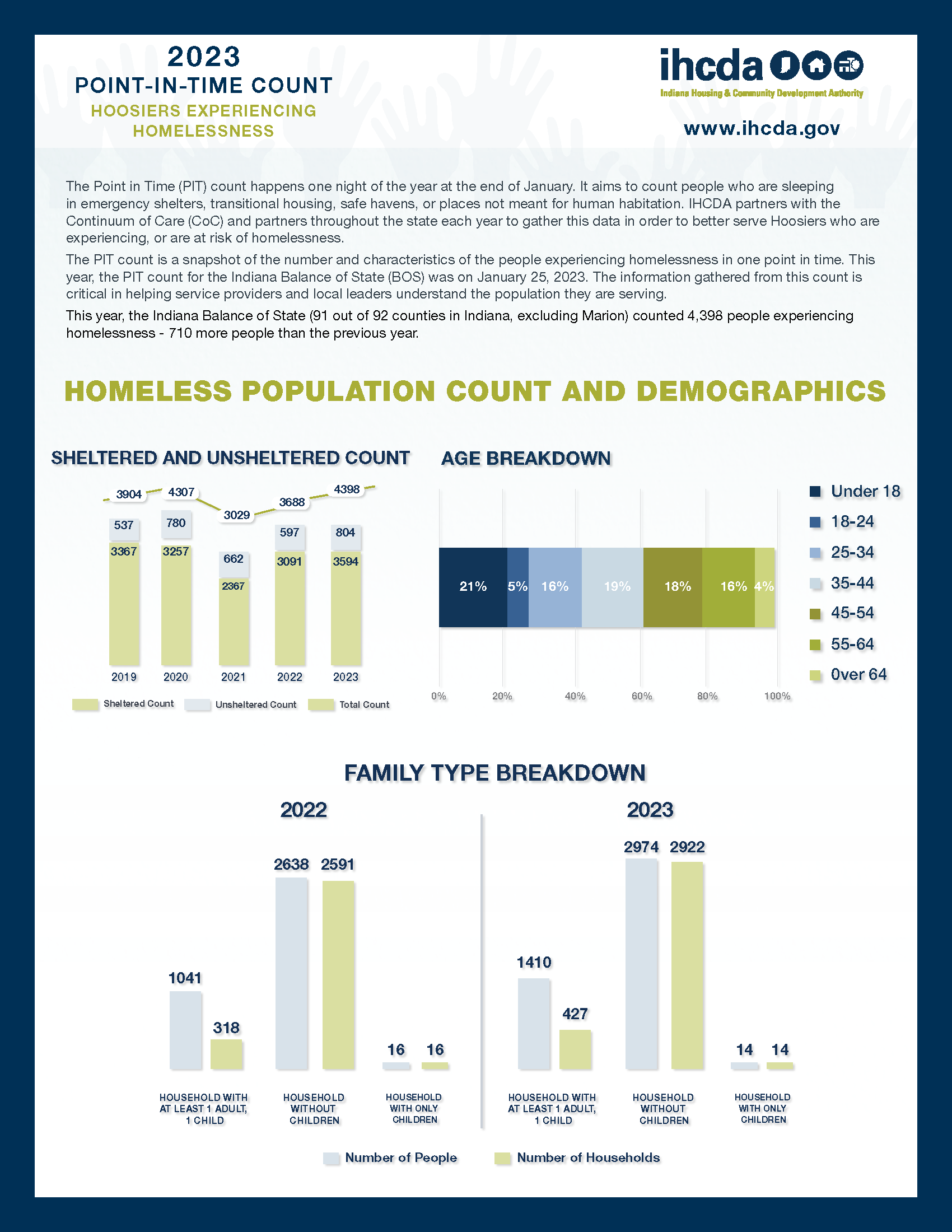 Other Resources
Housing Inventory Count (HIC)
The Housing Inventory Count (HIC) is a nationwide inventory of housing conducted annually during the last ten days in January. The report tallies the number of beds and units available on the night designated for the count by program type in a Housing Inventory Chart. The report includes beds dedicated to serve persons who are homeless as well as persons in Permanent Supportive Housing.
This snapshot of housing inventory illustrates the demand for housing on a state and national level.
Longitudinal Systems Analysis (LSA)