Orphanage and Foster Care Records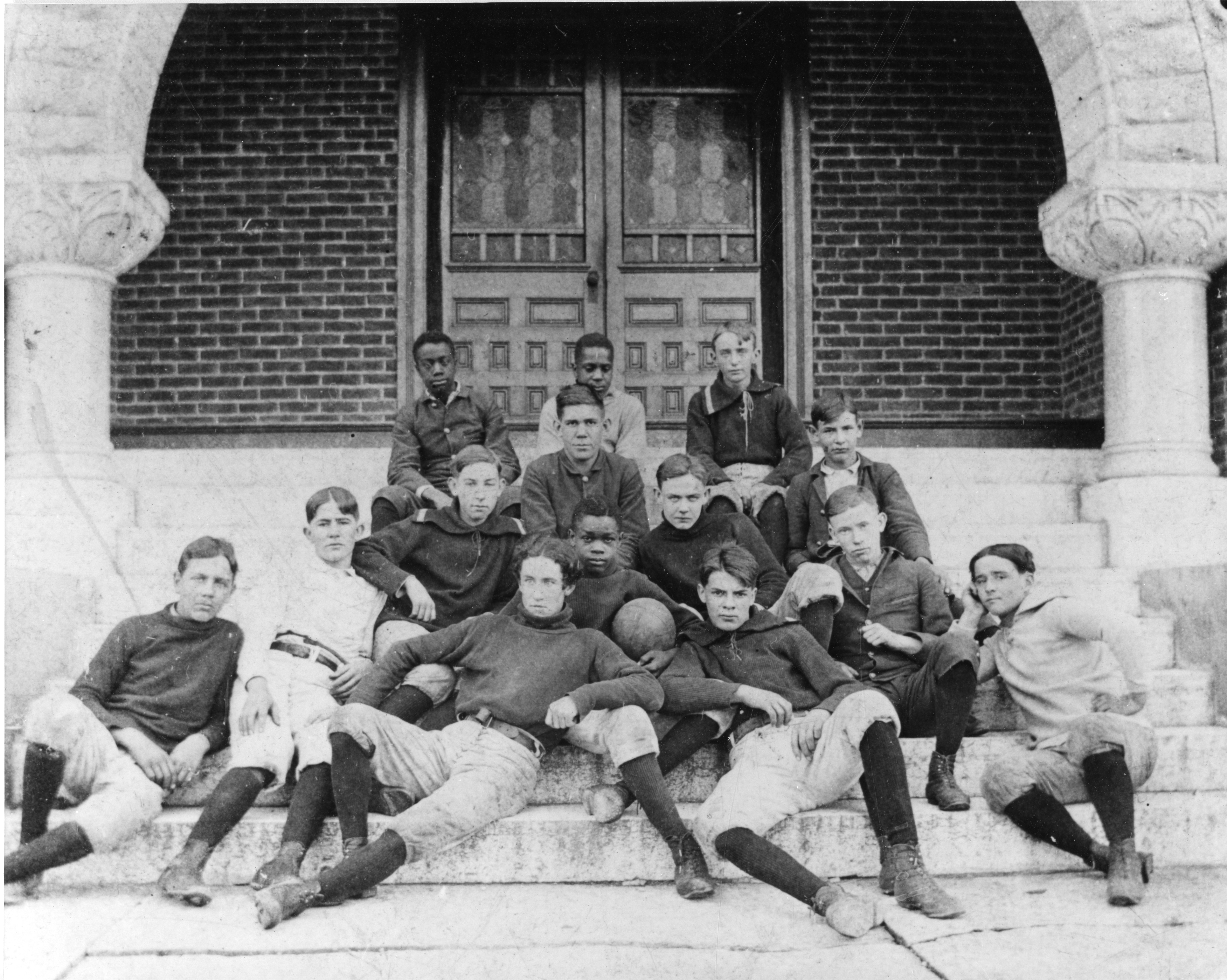 Board of State Charities Licensing Files
Researchers trying to discover which orphanage someone might have been in should refer to the BSC Licensing Files, available on the Research Indiana Index. This is searchable by name, and can be narrowed by county, for a list of possible orphanages, maternity homes, day nurseries, etc. Some homes will only have a card available, while others have will have files of inspection reports and correspondence. These licensing files provide an idea what the conditions of the home was like. Rarely are children named. This collection is useful to both social history and genealogy researchers.
Orphanage Records
The Soldiers and Sailors Children's Home (Knightstown) (1865-2009)
At the closure of the Indiana Soldiers and Sailors Children's Home in Knightstown in 2009, a large collection of student and historical records were transferred to the State Archives. Student applications are included in the Research Indiana Index up to 1943. The collection includes a large number of photographs and yearbooks. You can read more about the home and the Archives collection here: https://www.in.gov/iara/divisions/state-archives/collections/military-records/state-schools-foster-care-orphanages-poor-asylums/soldiers-and-sailors-childrens-home/
Julia Work Training Center (1891-1939)
The Archives only holds an Admission register for Julia Work Training Center, which has been indexed on the Research Indiana site. All information has been transcribed. Patrons should be encouraged to check the Foster Care Files and State Agent's correspondence, as many of these children could appear there.
Rose Home (Terre Haute)
The Rose Orphans Home was in Terre Haute. These records are held by the State Archives, but they have not been indexed on the Research Indiana Website. There is a name index online, created by the Indiana Genealogical Society at http://www.indgensoc.org/membersonly/county/vigo/rose_orphans_I_results.php
This index does not give volume and page numbers and only indexes one book ranging from 1884-1949. Access copies of the microfilm index and history books are stored in the Reading Room.
County Board of Children's Guardian's Homes
Four County Board of Children's Guardian's Home record sets have been indexed and added to the Research Indiana site. These include Marion, Grant, Cass and Union. Each one contains different types of records. Marion is by far the largest set of records, and the most complex to search. It is best for researchers to send an email with the name, and any other pertinent information they have such as birthdates and known family members, natural or adopted. If the researcher finds a search result, they can either copy or paste the information or a link into their email. An archivist will then search the records to determine if there will be copy fees involved.
These online indexes are cut off at 1945, so it may be necessary to search the complete Archives copy of each database.
Foster Care Files 1892-1910
1985017 Children's Home Society
1985018 Board of State Charities files
The Foster Care Files are searchable as one index on the Research Indiana Index. They begin in 1892 with the Children's Home Society files. The BSC files continue into the early 1900's. All children appear to have entered the system before 1910, but these files will contain reports and correspondence that continues into the 1920's, with occasional letters added in the 1930's or later, as children inquired about their past.
Files may contain only a name and number or dozens of reports and letters. Some children will have files under both accessions, though typically their CHS file will be empty, as their records were combined with their BSC file. In those cases, papers typically have both agencies' numbers written on the back. The majority of records in the database that say the file is missing can be attributed to the records being combined into another file.
Though a file may say there is a photo or picture in a "Photo File," this file has never been located. Frequently, letters will be stamped that they have been replied and on which date it was sent. Those replies may be found in the file, or in the State Agent's Correspondence, much of which has been indexed and is available on the Research Indiana Index.
Siblings are often mentioned in these files, and many will be found to have their own file. This is especially helpful for those families that were split apart over a century ago.
Children found in these files, will often have files in other agency files such as Children's Guardian Homes, Orphanages, Boys' and Girls' School, or the Julia Work register book.
Foster Parent Applications
This is a small group of applications from private citizens to foster a child in their homes. These often contain information about the family members in the home. Some applications, not listed in this index, may be found in the Foster Children files.