Awards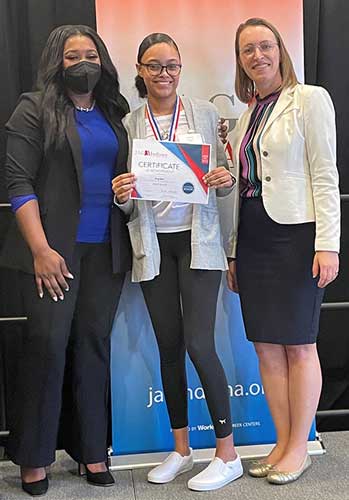 2022 State Career Development Conference Winners
Pictured are Parrys Hooks of Kokomo High School, who was named the 2022 JAG Indiana Outstanding Senior in March and was honored by Kerrah Herring (left), Chief Officer of Equity, Inclusion and Opportunity for the State of Indiana and Janelle Duray (right), Chief Operating Officer and Executive Vice President of Jobs for America's Graduates.
---
Nominate an Outstanding JAG Indiana Staff Member Today!!
JAG Indiana has the distinct pleasure of honoring our hardworking staff each year at our State Training Seminar, which takes place in the summer. Our awards ceremony for 2022 has taken place. Stay tuned for a link to nominate an outstanding staff for the 2022-2023 school year.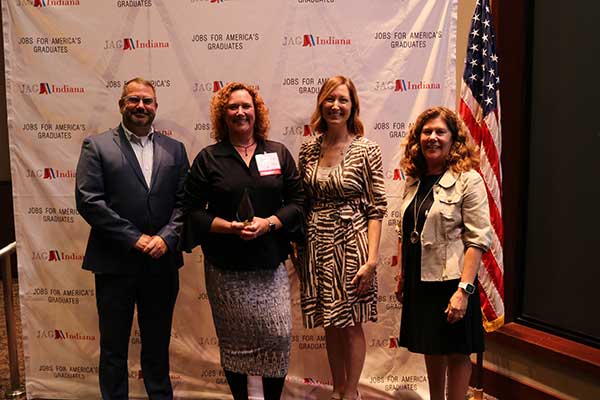 ---
The students competing at the JAG career development conference demonstrated the variety of skills and range of ability that will prepare them for success as they continue their education and pursue career opportunities.
I was pleased to see the efforts that all students put into this competition, and their performance was a clear indication of why JAG Indiana has become the nation's largest and most successful program in the JAG national network.
-Fred Payne,
Former Commissioner of the Indiana Department of Workforce Development