Work Search
To receive Unemployment Insurance benefits, you must:
Complete a Work Search Activity each week.
Visiting IndianaCareerConnect.com is a quick and easy way to complete your Work Search Activities.
Keep a written record of your weekly Work Search Activities.
DWD can request to verify your work search activities at any point during your claim. If your activities are found to be incomplete or inaccurate, your benefits may be denied.
Save all confirmation emails or documentation to prove your work search activity.
Simplify this process by using DWD's Work Search Log. (Spanish Version) (Burmese Version) (Arabic Version)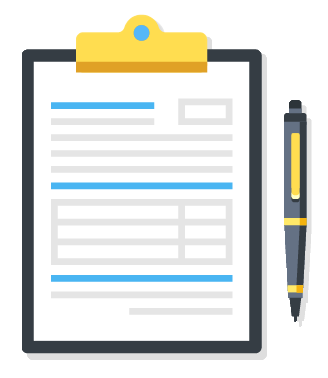 Work Search Activities
A qualifying work search activity includes:
Job Preparedness & Networking Activities
Employer Contact Activities

Create a resume
Create a cover letter
Create a list of references
Create/Update a LinkedIN account
Attend a Job Fair/Networking Event

Submit a job application
Contact an employer inquiring about job openings
Interview for a job
Job Shadowing

WorkOne Activities
Online Activities

Attend WorkOne (RESEA) Orientation
Create a Re-employment Plan @WorkOne
Attend WorkOne initial interview or Follow-Up Meeting
Complete a WorkOne Workshop
Complete an Assessment/Test (TABE, Accuplacer, WorkKeys, etc.)

Search for jobs online (Indiana Career Connect, Indeed, LinkedIn, Monster, etc.)
Complete a Career Related Assessment (through Indiana Career Connect, Indiana Career Explorer, etc.)
Discover Labor Market information
Complete an online Workshop
Claimants are encouraged to complete any work search activity which secures full-time work, or positions the claimant to secure full-time work. Other activities reported by a claimant will be reviewed to determine if the activity constitutes a valid work search activity.
Work Search Waivers
Your work search requirement may be waived if:
You are enrolled in training approved by DWD;
you are a job-attached worker with a specific recall date that is not more than 60 days from the date of separation; or
you are a member in good standing of a DWD-authorized union hiring hall.
If you are unsure if you should complete weekly work search activities, visit our Contact page to speak to a representative.
Re-Employment Services (RESEA)
You also will be required to show previous weeks' logs when you are required to appear in person to your local WorkOne Career Center for Re-Employment Services. You will be notified when you have been selected for this service. Full participation in the RESEA program is required to continue receiving unemployment insurance. If you have questions about this program please contact your local WorkOne office.
Help with Work Search Activities & Getting Back to Work
DWD offers a variety of services to Job Seekers looking to enter the workforce, return to the workforce or locate education and training opportunities. Our WorkOne Career Centers are the heart of our workforce development system. The WorkOne staff can assist you in understanding the INDemand Jobs of today, help you determine your interests and abilities, offer access to training opportunities and provide information needed to succeed in today's economy.
References