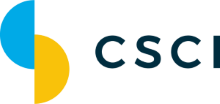 CSCI Consulting
https://www.csciconsulting.com/
317-757-8764
Industry: Information Technology and Financial Management
Job Locations: Indianapolis Metro, Remote and other locations.
About Us
CSCI is an award-winning information technology and financial management consulting firm founded on one simple philosophy: "Do what is right, always." We apply this philosophy across all elements of our growing business, from delivering world-class services for customers to providing an environment for associates that encourages personal and professional growth. At CSCI, work and fun aren't diametrically opposed. Our goal is to hire people with proven track records and retain them with an energizing, diverse company culture. We value each associate's natural drive to excel, and we provide them with the freedom to do things their way. CSCI seeks the best and brightest in the industry; those who are ready to move their lives and career forward. Join us today, and get excited about Mondays again!
Careers Site: https://jobs.jobvite.com/csci