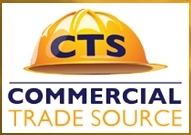 Brent Koenig
3924 Pendleton Way
Indianapolis
IN
46226
(317) 377-1988
brent@commercialtradesource.com
We treat our tradesman with the respect you deserve. We have a mutual commitment to each other that gives CTS and our tradesman a connection like no other company you've ever worked for. CTS strives to build lifelong connections with you and your family. We are looking for team players and tradesman that are professional and possess these traits - independent of skill level:
-Great attitude
-Reliable
-Productive
-Commitment to Safety
-Drug free commitment
CTS is committed to hiring tradesman that want to set a new standard in the industry.