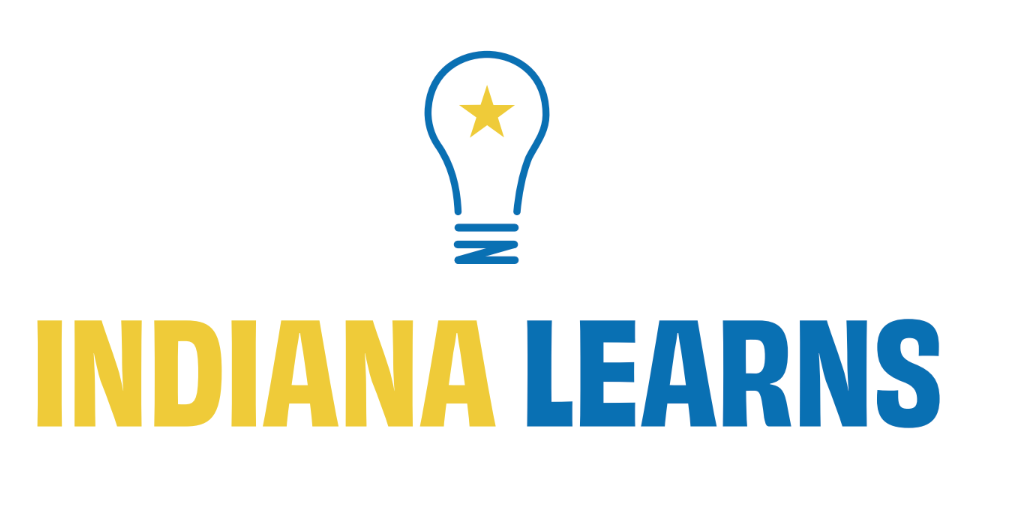 Visit IndianaLearns.org to Learn More
Check Your Student's Eligibility
Indiana Learns is a statewide enrichment grant program supporting reading and math growth for eligible young Hoosiers by funding tutoring in a variety of settings.
Eligible families, demonstrating both financial and academic need, can access up to $1,000 to spend with approved providers on high-dosage tutoring and approved out-of-school academic programs for their students.
All qualifying students will have access to at least $500 to apply toward approved in-person or virtual tutoring opportunities listed in the online platform. Examples of qualifying expenses include: private tutoring, small group tutoring, or academic-focused camps held during school breaks. If an eligible student attends a school that has committed to matching funds, that student will have access to a total of $1,000 in funds for approved expenses.
Student Qualifications

To qualify for an Indiana Learns tutoring grant, a student must meet ALL of the following criteria:

Student resides in Indiana.
Student is enrolled in and attending an Indiana school.
Student qualifies for federal free or reduced lunch.
Student scored below proficiency in both Mathematics and English/language arts on ILEARN as a third or fourth grade student in the spring of 2022.

NOTE: Students achieving approaching proficiency will not qualify.

Interested families can visit IndianaLearns.org to check if their student is eligible. Families will need to enter a student's Student Test Number (STN) and date of birth to verify eligibility. Parents can locate their student's STN on their ILEARN score report or by reaching out to their school's registrar or office staff. If eligible, families will immediately be able to view available funds and schedule approved services after viewing multiple Learning Partners that can provide service in their area.

Access the Indiana Learns Parent/Guardian participation agreement here. Please note that families with eligible students must complete the agreement in the Indiana Learns portal.

Learning Partner Qualifications

To apply to become an approved learning partner, organizations must first verify that they meet the requirements listed below. To begin the application process, please click here.

Provide services outside of regular school hours
Serve students meeting the following eligibility requirements:

Student resides in Indiana
Student is currently enrolled in and attending an Indiana School
Student qualifies for Federal Free and Reduced Lunch
Student scored below proficiency in BOTH Mathematics and English/Language Arts on ILEARN as a 3rd or 4th grader in 2022 (NOTE: approaching proficiency will not qualify)

Utilize credentialed educators: Licensed teachers, retired teachers, or prospective teachers currently enrolled in a teacher preparation program
Benchmark students' academic level and provide weekly progress reports to parents and school
Maintain 1:3 maximum tutor-student ratio
Maintain per student cost of less $100 per hour/per student
Provide a minimum of 60 minutes of support each week
Provide services on a reimbursement basis

Approved Learning Partners

Visit the Indiana Learns website to sign up for tutoring services with these approved Learning Partners:

*Note: List up to date as of Dec. 19, 2022. Learning Partner applications are reviewed on a monthly basis, so this list will continue to grow.