Dr. Katie Jenner - Indiana Secretary of Education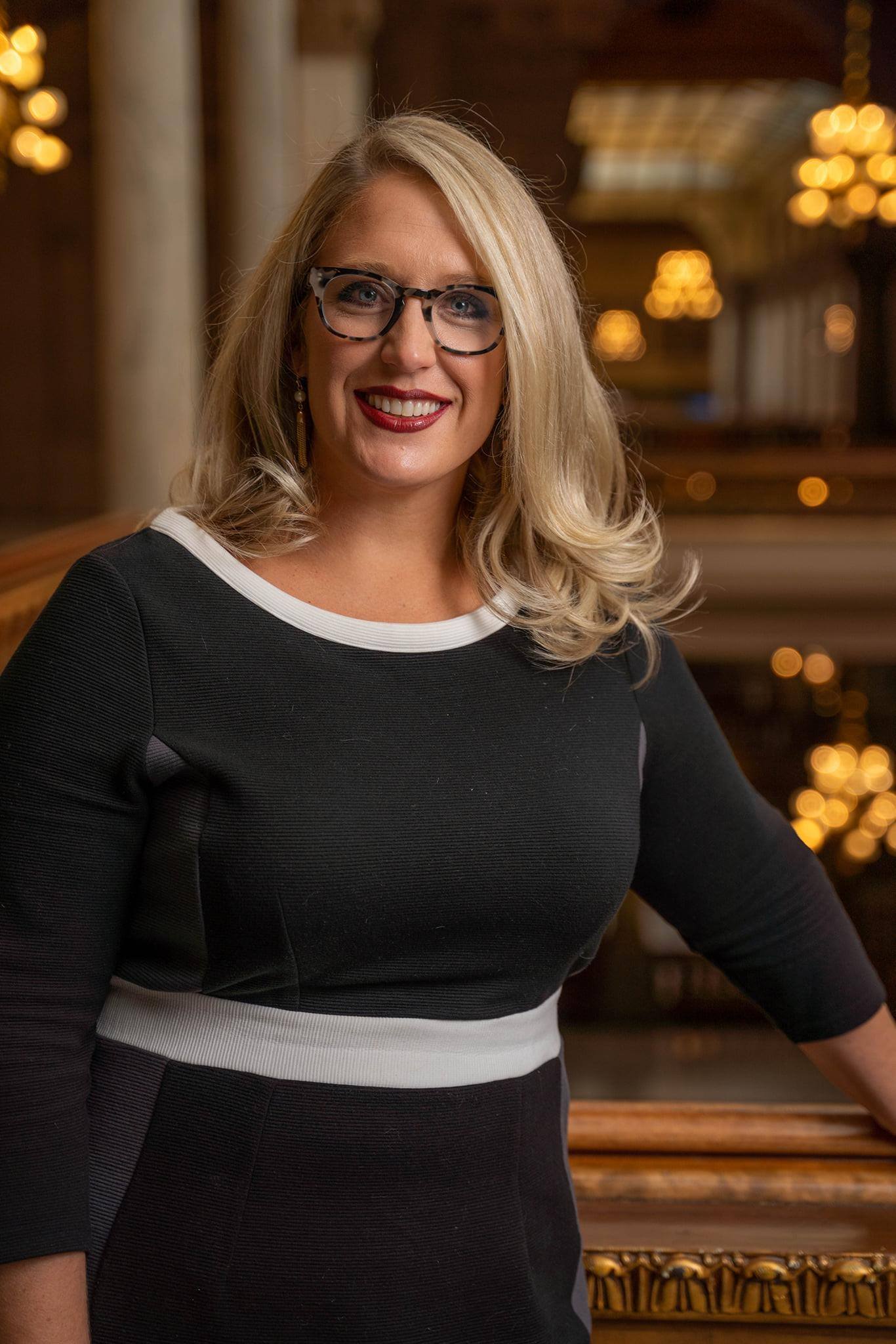 Katie Jenner, Ed. D., was appointed as Indiana's first Secretary of Education by Governor Eric J. Holcomb, effective January 11, 2021. Prior to her appointment, Dr. Jenner served as Senior Education Advisor to Governor Holcomb where she provided guidance on statewide policy and initiatives for preschool, K-12, and higher education.
Dr. Jenner began her career in K-12 public education as a Career and Technical Education teacher in Kentucky. After moving to Indiana, she held various administrator roles, including assistant superintendent, for Madison Consolidated Schools. Dr. Jenner later served as the Vice President of K-12 Initiatives and Statewide Partnerships for Ivy Tech Community College where she led statewide strategies and formed partnerships between K-12 education, Career Centers, and Ivy Tech.
Dr. Jenner earned a Bachelor's Degree in Business from Transylvania University in Kentucky, a Master's Degree in Business Education from the University of Kentucky, an M.B.A. through a Woodrow Wilson Fellowship at Indiana State University, and a Doctorate in Educational Leadership from the University of Kentucky.
Dr. Jenner is committed to ensuring all students are prepared for the competitive realities of our 21st century economy. She and her IDOE team will build capacity, spark innovation and forge partnerships at all levels of Indiana's PK-12 education system to support educators and empower families.
Dr. Jenner and her husband, Joe, live in Madison with their twin fifth-grade girls who attend Madison Consolidated Schools.

Resources: