Dr. Katie Jenner - Indiana Secretary of Education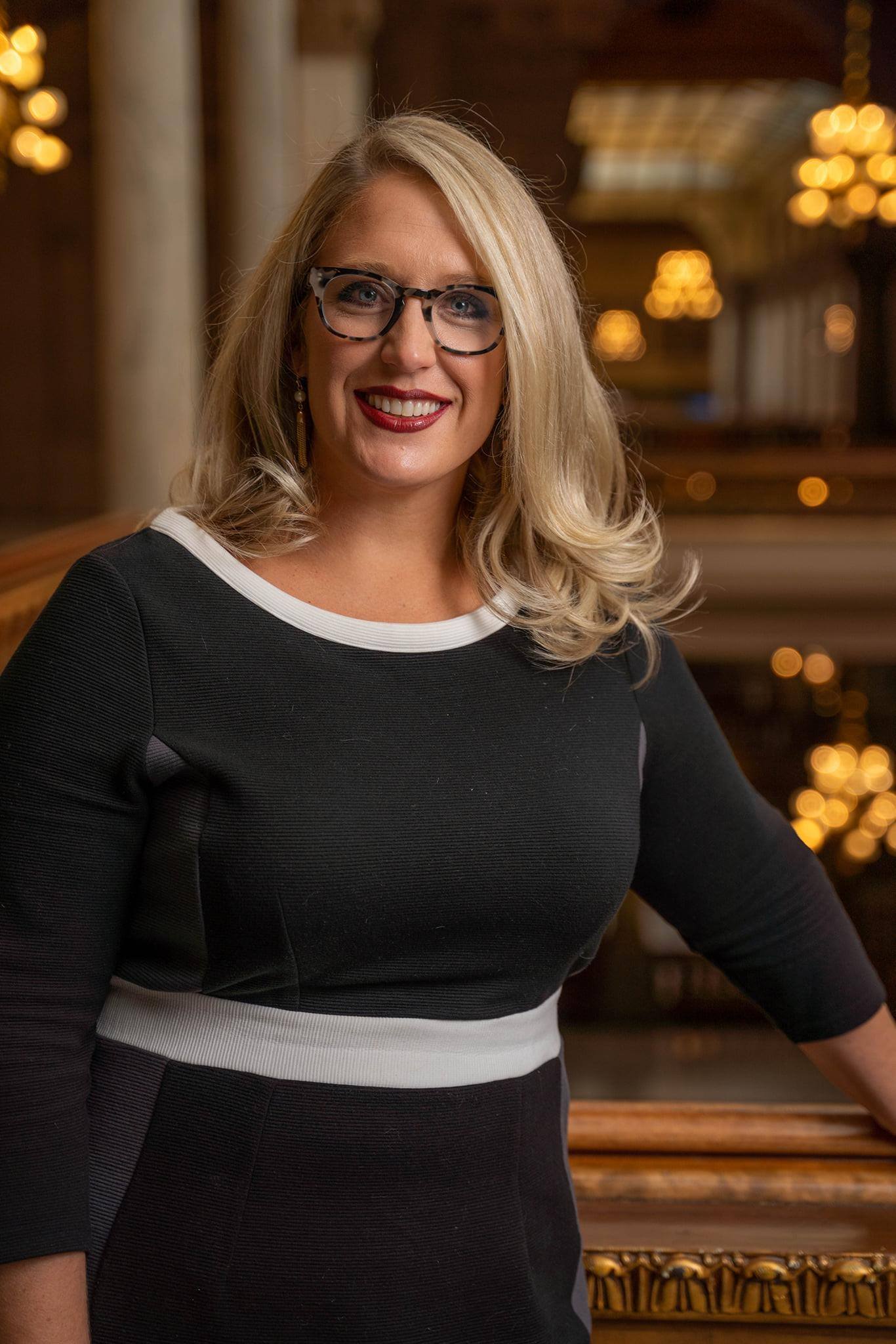 As the state's first Secretary of Education, Dr. Katie Jenner leads the Indiana Department of Education with a learner-centered, future-focused vision.
Under Dr. Jenner's leadership, IDOE is focused on three key pillars: student learning and opportunity, educator talent, quality, and value, and system-alignment and capacity. As a team, the department prioritizes collaboration with a number of stakeholders in order to meet every child where they are and ensure they have access to the quality education they need to enjoy lifelong success.
By supporting students in finding their purpose, knowing their value, and understanding the possibilities for their life's path, Dr. Jenner believes Indiana's K-12 system can ensure all students emerge prepared for a dynamic future, whether they choose employment, enrollment, or enlist leading to service.
Dr. Jenner's commitment to continuously improve early learning and K-12 education has been apparent throughout her career through the strategic, innovative development of several major systematic initiatives at the community and statewide levels.
At the community level, in a county that has a 31% educational attainment rate, Dr. Jenner co-designed and led early learning, K-12, and higher education alignment of curriculum to high demand career pathways, allowing students to graduate from high school with a postsecondary credential. Work-based learning opportunities for students were also expanded to provide students access to high-demand industries, including school-based enterprises.
At the statewide level, when working for Ivy Tech Community College, Dr. Jenner traveled over 30,000 miles in a nine month period to meet with school, postsecondary, and community-level leaders throughout Indiana to empower and solution-find for how a systematic approach to the early learning, K-12, and higher education system might be realized in their communities.
As part of Governor Holcomb's team, Dr. Jenner also serves on the Indiana State Board of Education, the Commission on Improving the Status of Children in Indiana, and the Governor's Workforce Cabinet.
Resources: